The Glasgow Royal Concert Hall will feature the world premiere of The Last Dance – Farewell Concert, a film in honor of most successful Celtic rock band of all time, Runrig, on Saturday 17th August that will also be available for personal purchase in a number of formats.
A year previously, over the weekend of 17th – 18th August , after 45 years together, Runrig had played their final concerts together.
Surrounded by rugged volcanic rocks and rich green hills, with the imposing Stirling Castle looms large in the background, a massive open-air stage wa set up in the middle of Stirling City Park with its 25,000-crowd capacity.
The concerts having sold out in minutes with fans from all over the world ensuring not a single room was available within a 100km radius of Stirling, all flights to Glasgow and Edinburgh were sold out and the pubs and restaurants were packed and buzzing.
Over 30 cameras and state of the art audio recorders were there to record the performances, the film being produced by Scotland's premier digital entertainment company Blazing Griffin, and directed by life-long Runrig fan Marcus Viner.
 The Last Dance – Farewell Concert widescreen appearance at the Glasgow Royal Concert Hall will also see members of the band will appear on stage for an informal chat with Roddy Hart, Scottish broadcaster, prior to the film. Tickets are on sale here.
Blu-ray, 2 DVD, 2 CD, limited edition 3 CD digipak, limited collector's edition (2DVDs, 3CDs, numbered print and coffee table book) will be available from 16th August and pre-ordered with an instant gratis track here.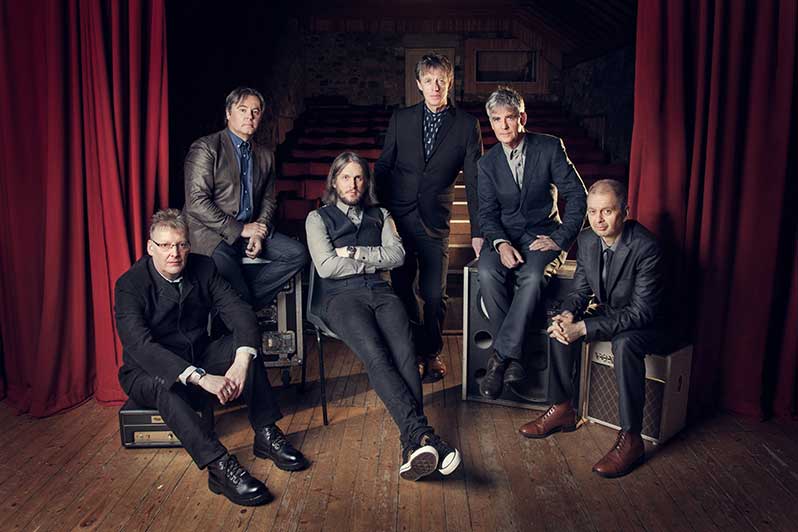 "When we began with Runrig, we performed as a dance band at town halls all along the Scottish west coast", songwriter and bassist Rory Macdonald recalled.
"In many ways, those halls were the training grounds – we learned a lot for our career there. There are two things we've held onto over all these years. The first thing is our never-ending appreciation for our fans. And the second thing is: we love seeing you dance."
Thus how the event and subsequent film got its name on what proved to be an emotional night spanning three hours in concert, featuring fan favourites and gems from the archive, with a guest artists alongside the six strong band, fireworks lit the sky above Stirlingcastle as Runrig said their last goodbyes.
Fans can recapture those three hours as of 16th August when the various film and audio versions become available.