Belgian-Swedish visual artist Bjorn Tagemos has directed a movie called Gutterdämmerung, which has the tag-line 'The Loudest Silent Movie On Earth'.
The movie ironically stars a cast of iconic rock stars including: Slash, Josh Homme, Lemmy (Motorhead), Grace Jones, Iggy Pop, Tom Araya (Slayer), Volbeat, Mark Lanegan, Nina Hagen, Jesse Hughes (EoDM), and Henry Rollins (who also co-wrote the film).
Watch the trailer below:
The plot involves a fallen angel and a satanic guitar. The movie will tour and be accompanied by a live rock band. Dates will be released later this year.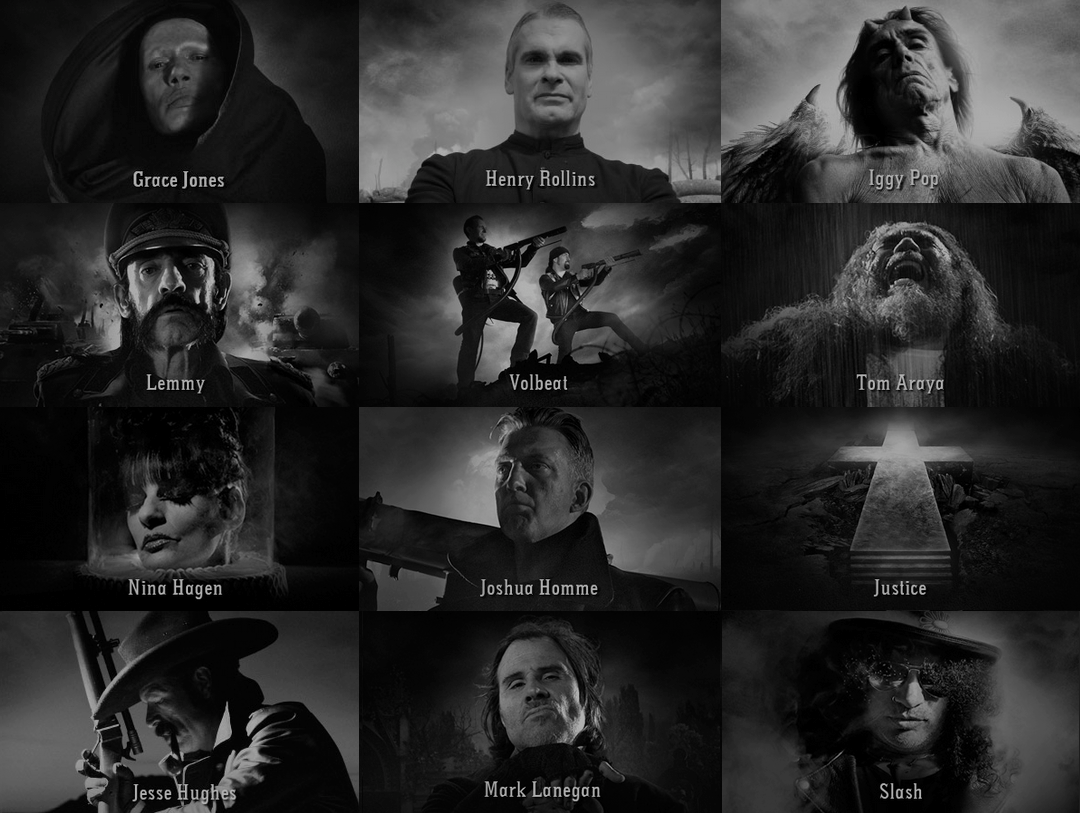 Should there be more movies with live rock soundtracks? Let us know in the comments.