German heavy metal act Sinner will release their latest album Santa Muerte on 13th September through AFM Records, but pre-empting that they have issued new single 'Fiesta Y Copas'.
35 years into a music career, with over a dozen studio albums, plus live recordings and compilations, the band remain lead by  vocalist and bass player Mat Sinner, alongside Tom Naumann and Alex Scholpp (guitars),  Markus Kullmann (drums) and new additional vocalist Giorgia Colleluori.
"I'd first noticed Georgia in her own band, Eternal Idol, that's why we enlisted her as a background vocalist for Rock Meets Classic, said Sinner. " During that tour it transpired that Georgia would fit in really well with Sinner. So we asked her to join us on stage for three classics during a number of shows in Australia, Japan and Germany. The audience's reactions were awesome, so we decided to ask her to join the band on a permanent basis."
The band feels that they have developed as an entity with Santa Muerte whilst featuring a number of guests on the recording. "Evolvement entails a certain element of risk, and without evolvement we'd soon reach a point where we'd fail to live up to our own standards."
Guests include vocalists Ricky Warwick (Thin Lizzy, Black Star Riders) on 'What Went Wrong' and Ronnie Romero (Ritchie Blackmore´s Rainbow) on the single 'Fiesta Y Copas', guitarist/co-songwriter Magnus Karlsson (Primal Fear, Allen/Lande) on 'Death Letter' and returning background vocalist Sascha Krebs.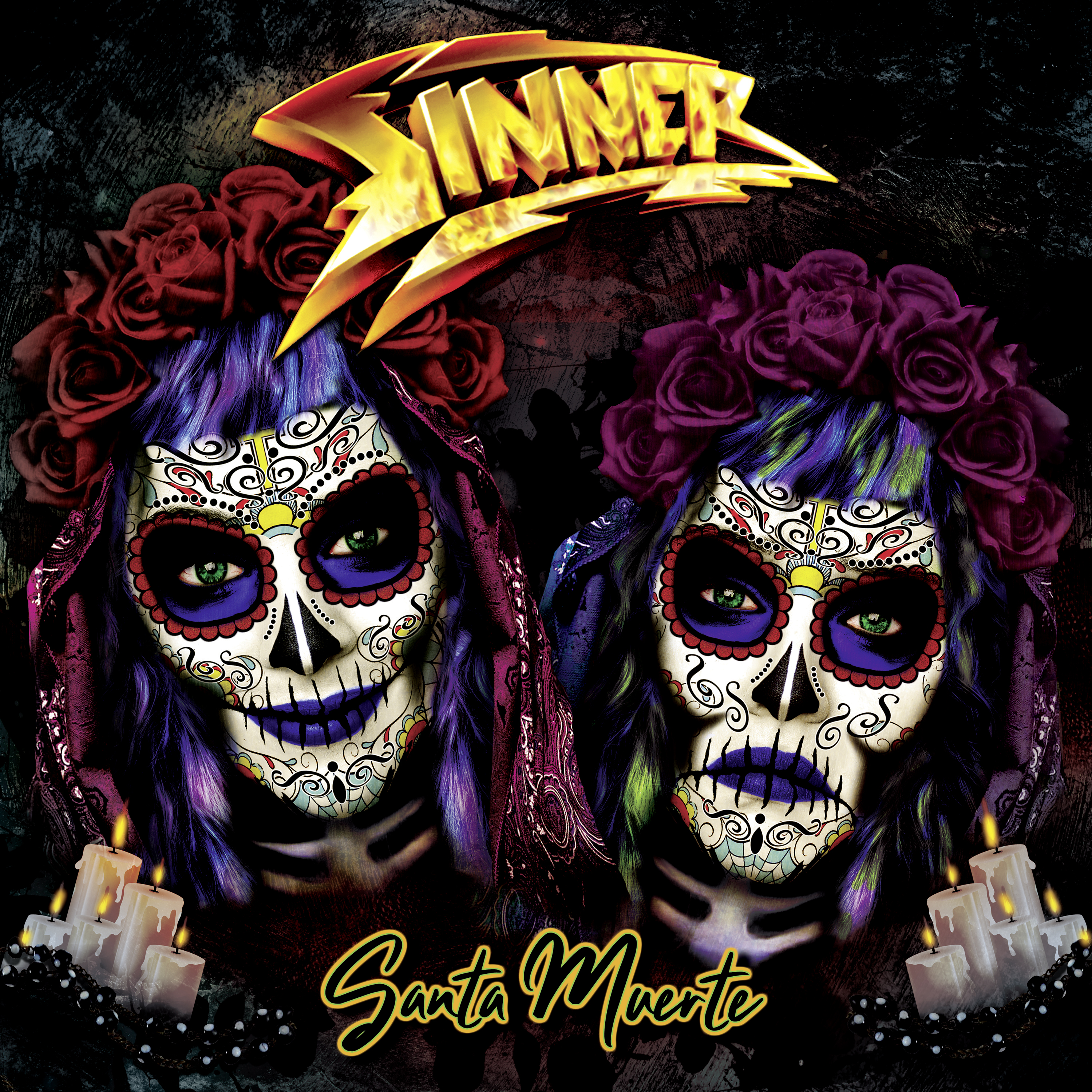 You can order Sinner's Santa Muerte  here or get it on Spotify or  Apple Music but before that watch the  video to 'Fiesta Y Copas' right here at RAMzine.