When rock 'n' roll first ruled the world, it was the makers of those electric six strings whose names elicited excitement – Gibson, Fender and to a lesser degree the likes of Rickenbacker. Guitarists became renowned for playing specific brands – in the early 60s the first Stratocaster in the UK was in the hands of Hank Marvin, then Hendrix started setting fire to them. In the 70s photos of Jimmy Page riffing on a Les Paul in some US stadium were par for the course in weekly rags; but each guitarist got a different and unique sound all their own from that instrument.
Then, some marketing moguls got smart, started looking at how they could put the two together. We got signature guitars – Brand models with the unique preferential requirements of the likes of Eddie Van Valen, and practically every hot shot guitarist who came before and after.
Fact is though, those guitar gods of the past are retiring, or in some cases rocking up that stairway in heaven. We need new guitar heroes; ones with new sounds for today's modern audiences. Based on the past, looking to the future. And, it transpires, some canny electric luthiers are making good use of that fact.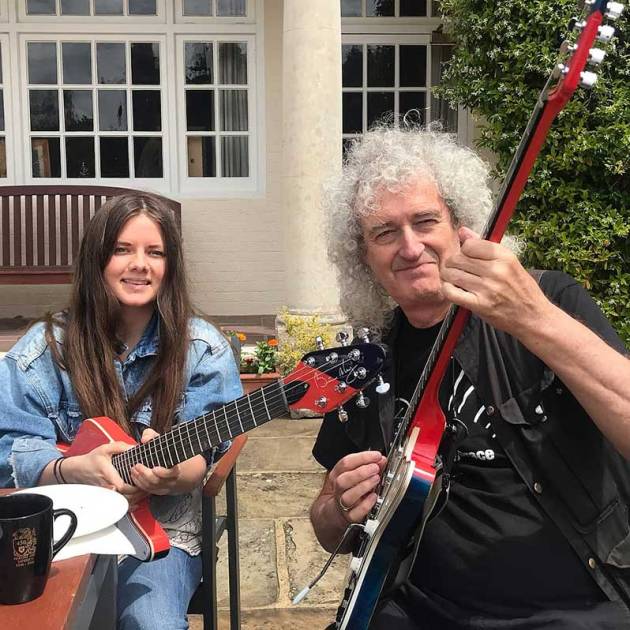 Flying the flag, Queen guitarist Brian May has co-designed a new guitar with young classic rock & folk guitarist Arielle, based on a handmade Two-Tone one she built when she was only 16 years old. It's due for release next year through the guitarist's own company Brian May Guitars.
Arielle recently played The Water Rats in London, the guitarist and singer-songwriter having grown up in Austin, Texas, having previously completed a two month headline US tour in support of her latest album Suspension/Dimension. Chosen by May himself to play guitar as part of 2008's West End London production of We Will Rock You she has also appeared on the hit TV show Nashville.
In her short career so far she has similarly opened and performed with the diverse likes of  Heart, Joan Jett, Kansas, Cee Lo Green and many more, plus collaborated with a number of hit songwriters. It seems certain we'll hear a lot more from this young lady and as of next year you can begin tapping into that sound yourself with the release of her new co-designed guitar.
Meanwhile, the highly reputable Gretsch Guitars went out looking to similarly merge old and new and found him playing six string  in up and coming UK rock band Piston, as so they brought Jack Edwards on board into their artist roster.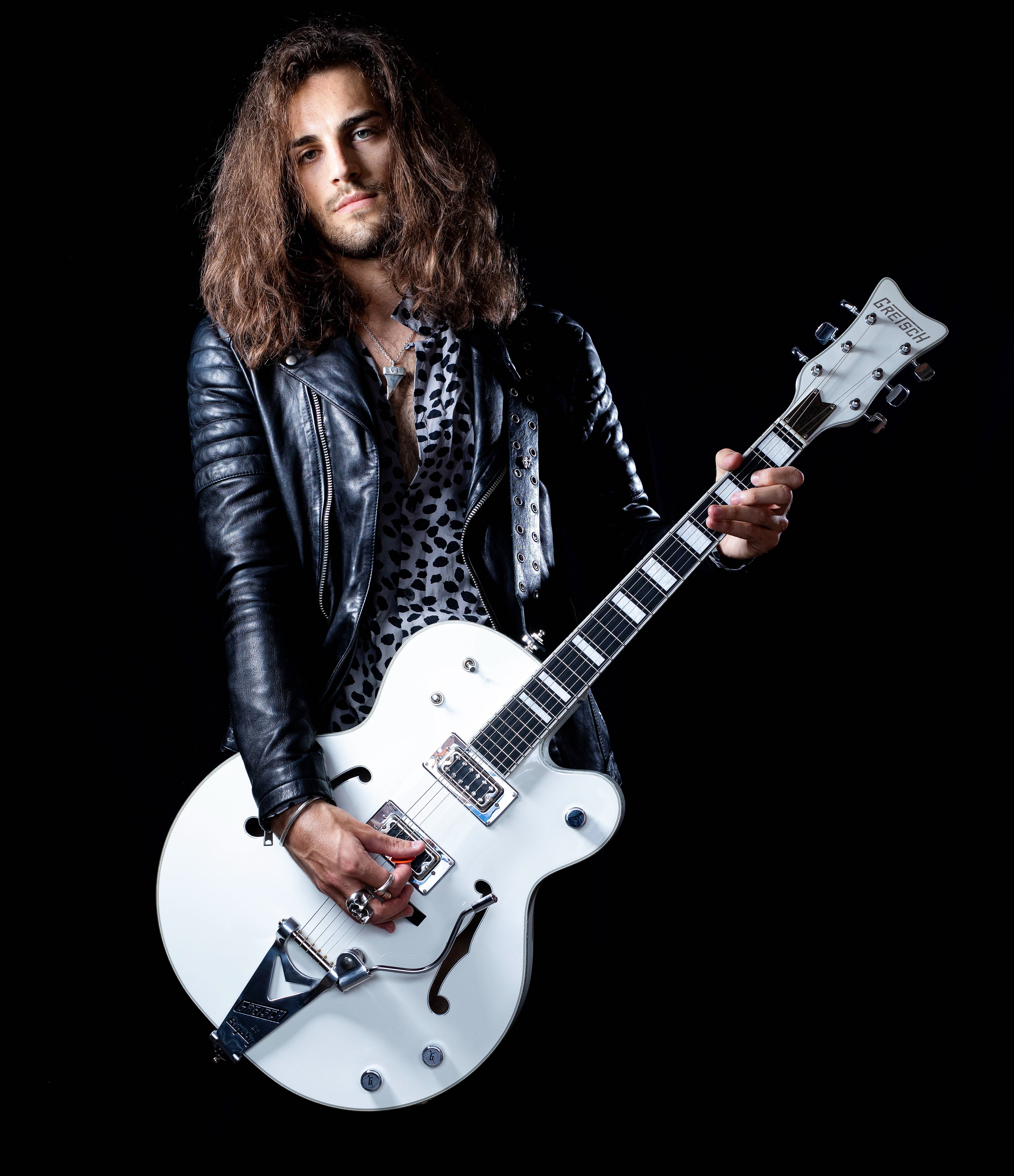 Piston are set to release their eponymous debut album on Friday 13th September with a UK tour to follow where Edwards  will be sporting a Billy Duffy Signature White Falcon Gretsch guitar.
I am so excited to be associated with Gretsch Guitars," said Edwards.  "When I was 11, the first band I saw live was The Cult. Billy Duffy left me speechless. I swore blind that one day I would own that very guitar and bring it back into the world of new rock with cranked up amplifiers, effects and aggressive playing. I'm honoured to be an official Gretsch artist. It's a childhood dream come true."
Piston's latest single 'Rainmaker' is getting airplay on Planet Rock while BBC Radio 2's Rock Show with Johnnie Walker featured the previous release that was 'One More Day'. As noted earlier, Piston are about to get into some heavy touring.
First off they're touring alongside Collateral in September. Then, they're part of October's Roadstars UK tour with Hannah Wicklund & The Steppin' Stones and Gorilla Riot. Details on both tours can be found here on RAMzine.
New guitarists, new guitars, new sounds.