A New Day Festival is set in what must surely be the most beautiful site to hold a festival in the UK, the music offered easily matched the splendour of the surroundings.
Solstice open up proceedings on the Friday and they perform a lively set, drawn mainly from their 1980's catalogue, with notable tracks including 'Black Water' and 'Sacred Run'. Soft Machine follow them and they floor many people with the virtuosity of their performance. That they're a different band from the days of Mike Ratledge is evident from the fact keyboards now rarely feature in their music, it's mainly guitar and sax now, though they pay tribute to Ratledge by playing his song 'The Man Who Waved At Trains'. Up next are Focus who give a masterclass in prog musicality. They stay mainly with crowd favourites and perform 'House Of The King', 'Sylvia', a lengthy 'Eruption, All Hands On Deck' and they conclude with 'Hocus Pocus' where Thijs van Leer gets the crowd to sing along with the chorus. Martin Barre's set was billed "50 years of Jethro Tull" and he sticks to a set of pre-1978 classics, including lesser known gems like 'For A Thousand Mothers', 'Back To The Family' and 'To Cry You A Song', all of which are well received by the audience. The first day was brought to a close by a powerful set from Fish, whose band includes prog luminary John Mitchell. Fish avoids any Marillion tunes and draws from his own solo material, including 'Brother 52′, 'Man With A Stick', 'Just Good Friends' and 'Credo'. Never one to avoid political comment, he rails at the absurdity of his German wife now only being allowed to remain in the UK for five years before she has to apply again to be able to remain in the UK.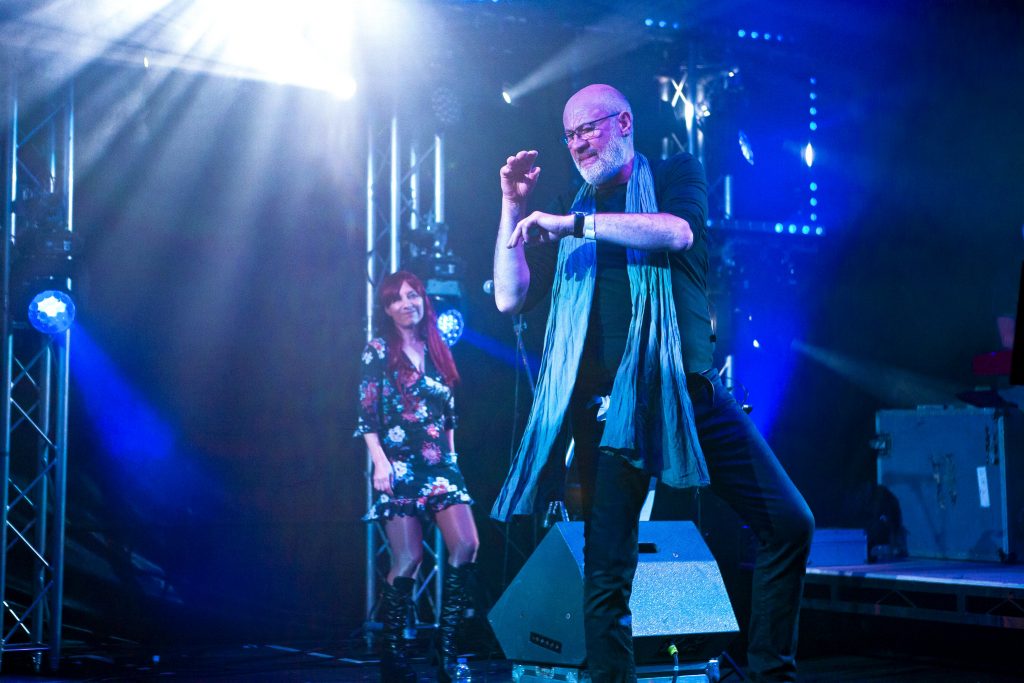 On Saturday The Fierce & the Dead play a prog-inspired instrumental set and they whip up a storm with some driving riffs. They're a band to keep an eye on. The Kingdom of Madness pay tribute to prog band Magnum and they give us classic tunes from Magnum's golden period, such as 'Just Like An Arrow', 'Rocking Chair' and 'Power & The Glory'. Space rock band The Hawklords, whose line-up includes ex-Hawkwind man Harvey Bainbridge, then evoke the spirit of the free festivals held at Glastonbury with their spacey and ethereal music. They come on at a time when their light show can be seen to its fullest effect, and their set includes versions of Hawkwind's 'Uncle Sam's On Mars' and 'Psy Power' in their set. Headline act Glenn Hughes showed just why he's still revered as THE voice of rock with a set based on Deep Purple tunes from his time in the band, which included 'Might Just Take Your Life', 'Keep On Moving', an awesome version of 'Mistreated' and he concludes an epic set with long time Purple favourite, 'Burn', which gets the crowd singing the song title back to him.
A New Day Festival returns to Faversham, Kent between 28th – 30th August 2020.