Social Disorder is a new band project featuring members of Gun 'N Roses, Ozzy Osbourne, Whitesnake and Rainbow among others. Their debut album Love 2 Be Hated will be released on June 18th through AFM Records, and prior to that they hand a brand new single out called 'Windy Road'.
Instigated by Anders LA Rönnblom – best known as the founder and songwriter for Killer Bee and X-Romance as well as a member of Wolfpakk  – The concept evolved into a journey through his own life.  The result 10 rock anthems, each with a message, as it takes on a period in his life, not least his struggles with alcoholism.
 The international line-up of collaborators on the album speaks for itself: Tracii Guns (Guns 'N Roses, LA Guns), Rudy Sarzo (Quiet Riot, Ozzy Osbourne, Whitesnake), Jeff Duncan (Armored Saint, Odin), Dave Stone (Rainbow), Snowy Shaw (King Diamond, Dream Evil, Mercyful Fate), Shawn Duncan (DC4, Odin), Leif Ehlin (Perfect Plan), with Rönnblom himself, besides writing, adding guitars and basses.
However, they say you shouldn't judge a book by its cover, and while singer Thomas Nordin may be unknown, yet, word has it that he is "an uncut diamond from northern Sweden who refines this masterpiece record with his incredible and distinctive voice!"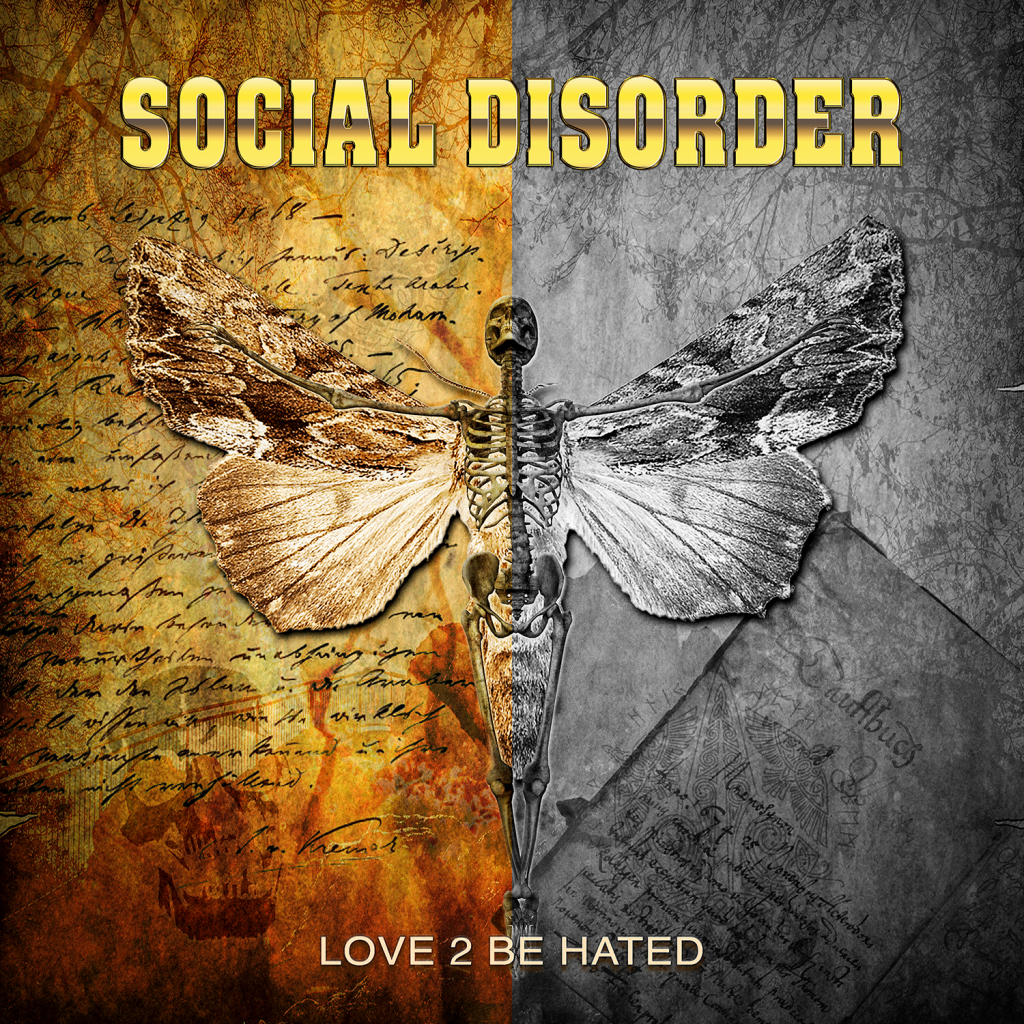 "Signing a band like Social Disorder, a band that will experience its debut with us, always comes with a certain amount of risk, but we definitely consider ourselves up to it!" claimed AFM Records.
"The recordings are bursting of heart and power. The band members are all veterans who have been through the motions of countless tours, recordings and one or another complication. This feeling is also reflected in Anders' songwriting. The excitement and yet the danger of a downfall. A constant interplay of emotions. The whole album presents a journey into Anders' soul and we are more than grateful to him for giving us this inside view."
 
Love 2 Be Hated was produced by Anders LA Rönnblom and mixed by Mårten Eriksson at Fanclub Production in Stockholm, Sweden. The album was mastered by Svante Forsbäck at Chartmakers Audio Mastering in Finland (Rammstein, Entombed, Volbeat, Amaranthe).
You can pre-order the album here and check out the video for new single 'Windy Road' right here at RAMzine.
An intense and driving ballad, Rönnblom said of it: "It's about finding your way in this harsh world", further explaining, "This song is about failure and getting back up to make your dreams come true."