Soulfly have put out a brand new album trailer for their upcoming record, Savages.
The new clip gives fans an insight into how the band have been recording the album with loads of behind the scenes footage. Check out the new video below!
The boys have also revealed the artwork for the new album which was designed by Paul Stottler who is probably best known for Sacred Reich's legendary Surf Nicaragua cover. Check it out below!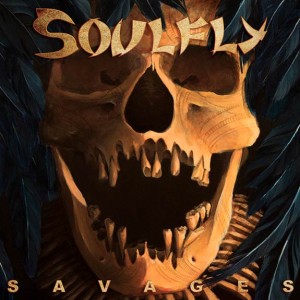 Soulfly will release Savages on September 30th via Nuclear Blast Records.