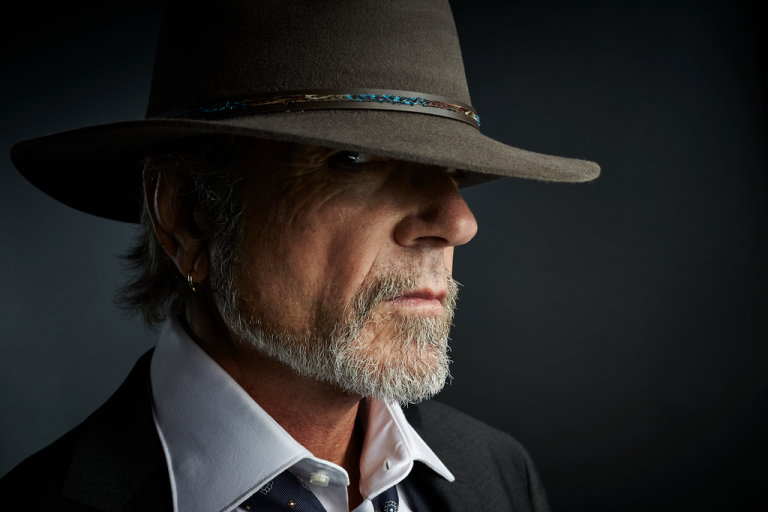 Currently touring the USA with his band The Church, Steve Kilbey one of Australia's most popular songwriters has released a new solo single 'When I Love Her She Sings'.
The song appears on his last full length album Sydney Rococo, released last year and featuring songs written over a five year period. 'When I Love Her She Sings' is only the second single to be taken from it.
The official video for the single is a much more upbeat one than the film noire style captured for last year's single 'Sydney Rococo'.  Director Clint Lewis described it as: "A psychedelic love letter comprised of animated headshots in a technicolour landscape. Much of the imagery exists as a throwback to early experimental music videos of the 70s. Layers of coloured oils and alcohol move under the heat of a light bulb to produce a liquid light show comprised of changing colour patterns that wash over Kilbey's animated performance."
Ted Howard, who mixed and engineered the album, said of the single that its rhythmic groove is a pronounced "Strutting sexy Kilbey thing", that "Teases with lines like 'I want to go up and kiss that caramel skin', and then Jak Housden playing the incredible guitar melodies in the chorus, are a beautiful counterpoint to Steve's vocals. Kilbey can be dark and thunderous, but this is the big, joyous, colourful Kilbey."
You can judge for yourselves by watching the video for 'When I Love Her She Sings' here at RAMzine and you can download, stream and buy the single by going here.
Following their US tour The Church will be playing shows in the UK and Europe before returning to Australian soil, where Kilbey has solo shows lined up.