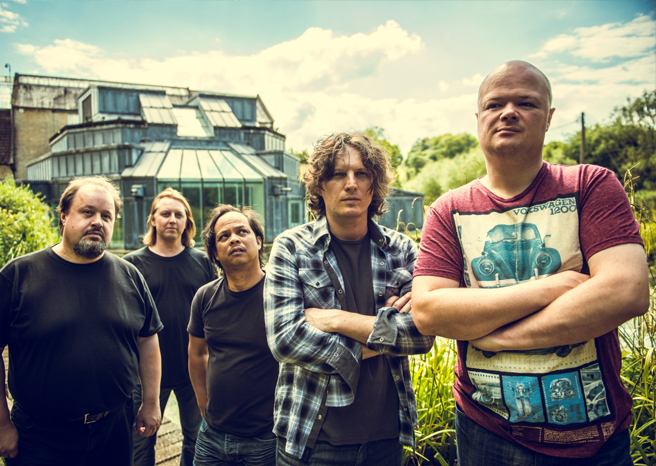 It's been 29 years since EMI first approached Marillion's Steve Rothery to produce a solo album, and on 22nd September 2014 the long anticipated 'The Ghosts of Pripyat' is set for official release.
The solo project was funded via Kickstarter, with legions of fans pledging to make to happen, and raising almost 400% more than the initial goal in just three short months.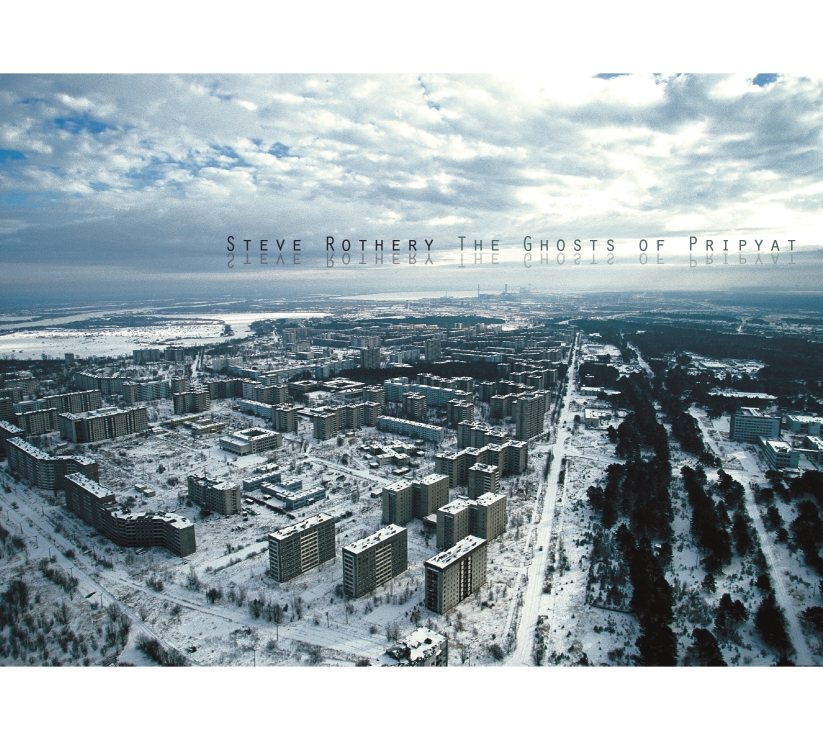 Steve's Kickstarter page quotes: "I had an offer to record a solo album from EMI during the recording of Misplaced Childhood in 1985. However it led to a strong disagreement within the band and the idea was shelved. While recording the Brave album at Miles Copeland's chateau in France I was offered a deal to make an instrumental album for his "No Speak" label, however, I decided to record the first Wishing Tree album instead. Fast forward another twenty years and I'm invited to play at the annual Plovdiv guitar festival in October 2013.

Having committed to the festival it left me with the small problem of what to play for an hour. "Blues in A" just wasn't going to cut it. I had a few strong ideas and got together for a couple of writing sessions with my good friend and fellow guitarist Dave Foster. Dave and I have a great musical chemistry which brought forth a lot of amazing music. After a couple of days rehearsal with the fantastic rhythm section of Leon Parr and Yatim Halimi I realised this was going to be something really special. The live album and video from the performance gives you an idea of where the finished album, "The Ghosts of Pripyat", will go.

The album will also feature guest performances from some of my musician friends including Steve Hackett on "Morpheus" and "The Old Man of the Sea". I have the stunning aerial shot of Pripyat that I'm licensing from French photographer Yann Arthus-Bertrand and we have the legendary Lasse Hoile designing the artwork so it's going to visually stunning as well."
If you fancy a taste of Ghosts of Pripyat you can hear Morpheus here.
An album launch party is to be held at Pendley Court Theatre, in Tring, Hertfordshire on 20th September, which you can attend by donating £80 or more to the Kickstarter project.
Rothery, as well as being the guitarist and longest serving member of Marillion, has released two albums as part of duo The Wishing Tree with Hannah Stobart on vocals in 1996 and 2009.
Available for pre-order now from marillion.com, you can order a special edition 1CD/ 1DVD digipack version of Steve Rothery's new solo album 'The Ghosts of Pripyat' containing the full album plus a bonus disc featuring documentary footage shot during the making of the album. This release will also include an artwork booklet with images & photographs created by Lasse Hoile.
Soon after the album release party you can catch 'The Ghosts of Pripyat' tour at the following venues:
5th November – Oran Mor, Glasgow 6th November – Band on the Wall, Manchester 7
th
November – Robin 2, Wolverhampton 8
th
November – Bush Hall, London