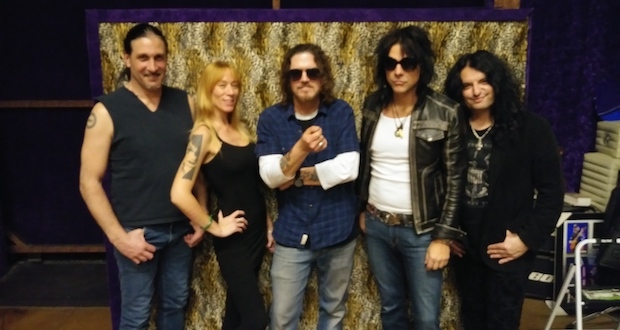 The super group, which inlcudes Guns N Roses keyboardist Dizzy Reid and Quiet Riot guitarist Alex Grossi, have released the video for their new track – 'Rocks Off'.
Watch it below:
This is a cover of The Rolling Stones classic, from the album Exile On Main Street.
Alex Grossi had this to say about the cover:
"We tracked an album of some of our favourite tunes, with some of our favourite people and just having FUN with it. We can't wait to share some of what we have planned for this thing."
This will be featured on the upcoming covers album, via Golden Robot Records. They have enlisted producer Alistair James, who has also worked with fellow super-group Hollywood Vampires.