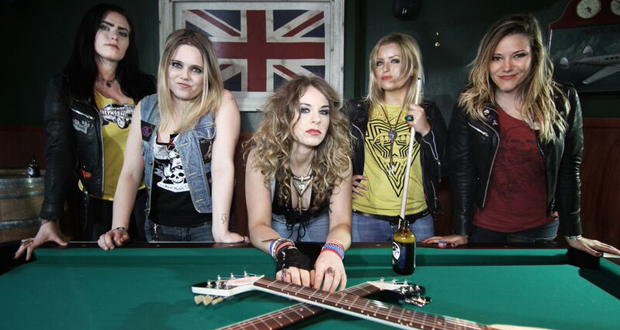 In 2010 guitarist Filippa Nassil wanted to play rock n roll so with the melody to a song and a barrel full of dreams and vision, she put together the band Thundermother, moving to Stockholm in Sweden to make the dream a reality.
Finding her first partner in crime in the form of Italian ex-pat  and fellow guitarist Giorgia Carteri the duo went through a series of musicians before they found the right trio with the same drive and similar musical ambitions in their hearts in the form of Irish singer Clare Cunnimgham, bassist Linda Strom and drummer Tilda Stenqvist.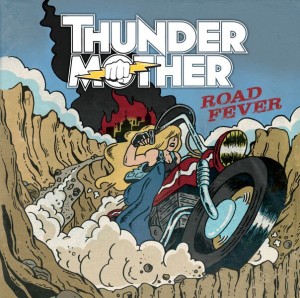 Sharing a love for rock music and not taking life so seriously, this international band of young women hit the road and have since toured with the likes of Motorhead, In Flames, Zakk Wylde, Danko Jones, Opeth, Airbourne, Michael Monroe and others as support acts, at festivals or on cruises.
In 2014, Thundermother crashed into the Swedish national charts at #2 with their debut album Rock N' Roll Disaster and are now set to follow that with Road Fever. Hitting Lemon Studios in Klippan in May the band tracked five songs with Martin Ekeland then headed back to Cobra Studios in Stockholm to work with main engineer Martin Ehrencrona and Nassil herself producing, with the results said to be a more driven, retro sound than their debut.
Road Fever is available through Despotz Records and Thundermother will be over in the UK this November to play selected dates.