Former Enuff Z'nuff lead vocalist Donnie Vie takes his infatuation with The Beatles to extremes with The White Album, not least in paying homage with its title. In that it's a double album there's also plenty to listen to. Self-indulgent to be sure, but it comes from a good place and feels it was made for vinyl where you need to invest time of your own by getting up and turning it over onto the other side rather than let it simply become background music.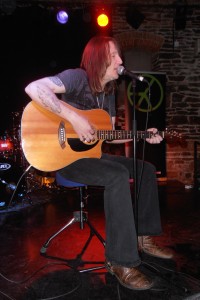 When they made albums like this in the 70s they used to categorise them as "progressive" (without the rock). It had nothing to do with the likes of Yes or ELP, and at its most basic it meant music that strived to be more than Tin Pan Alley pop. Hindsight and marketing teams would latter start subdividing aspects of what we have here as "art rock" or "soft rock" but it's a very sweeping description. What we have here as aural evidence across some 19 tracks are a variety of singer/songwriter tunes that owe a stylistic debt to several decades back, but tell the kind of songs humankind's been singing since it got its first heart break, started to consider its place in the greater scheme of things, and enjoyed the company of those it gathered round camp fires with… But, yeah, Lennon & McCartney cast a long shadow.
Overall there's a heavy use of mellotron, but for the most part via thoughtful arrangements, and with the exception of drums and additional guitars all instruments are played by Vie. His voice has always had a tendency to echo Lennon's but less so than you'd think here, and that's despite him covering 'Imagine' (and let me blasphemous here and declare I never really cared for the song, though Vie takes an interesting more world weary approach to it), McCartney's presence is felt in melodic bass lines heard through tracks like 'Big Brother' (reminiscent in part of Sad Café) and 'Happy Days' (a charismatic busking music hall pop rocker with a  guitar perking up like a breath of sunshine).
'When Will You Love Me Again' is a  classic lullaby styled love song, 'Unforsaken' goes deeper in its affectations edging towards Wings/10cc territory, 'Angel Eyes' (an outtake apparently) is a semi-brisk Byrds/Beatles pop rocker with nice Harrison style slide playing in the background.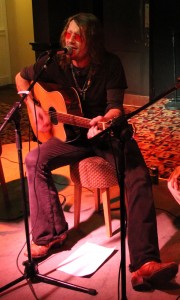 CD1 misguides you, but in a good way, with 'I Wanna Do It to You' being a 70s styled slinky R'n'B keyboard excursion with guitar chords chopping away to offer a groove bordering on Edgar Winter's 'Free Ride' being jammed on with a laid back Stevie Wonder and Issac Hayes and then goes into a kaleidoscopic rock waltz for 'Handy Dandy'. CD2 offers another cover song with the old Chicago hit '25 or 6 to 4 'and it's a corker, played live with a sneering lounge lizard approach vocally.
A number of songs mirror Apple label band Badfinger's work with  'For Your Pleasure' being a blues pop ballad with minimal accompaniment but a nice synthesiser sound and some fine screeching lead vocals near the end, the upbeat 'You're My Favourite Thing To Do' and the forlorn mini-symphony of 'Almost Home' with its guitars soaring throughout.
'Crash and Burn' is a highlight, a strumming acoustic and sing a long chorus line of "Where there's a will there's a way" offers a fingers crossed view on romance's opportunities but a sinister string driven melody line underneath is one step removed from the classic James Bond theme and intimates much darker themes. A similar force is felt in 'Haunted'.
Tunes, grooves, songs of love, despair, introspection and outward defiance. Sometimes it's good to be self-indulgent.