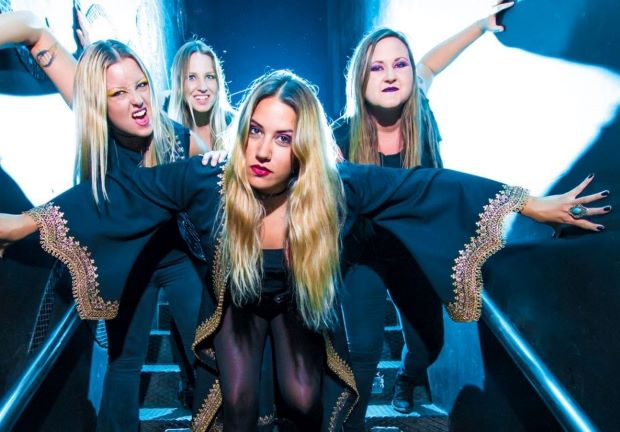 Stockholm's all-female high-voltage rockers Thundermother recently signed a new record deal with AFM Records, that will see them as the main support support band on Australian hard rock outlaws Rose Tattoo forthcoming European tour, including a single appearance in the UK.
Founded in 2009 by guitarist Filippa Nässil, with some changes along the way, the band line-up has changed over time even as their career started to rise steeply on the international stage. Their vocalist now is Guernica Mancini, her blues-soaked voice having inviting comparison to several classic queens of rock. "On stage we are musicians – no matter if man or woman" declared the frontwoman.
Touring relentlessly and with three albums under their belt, Thundermother are currently working on their highly anticipated fourth album.
"We're glad to be the new label home for the Swedish riff Valkyries. Thundermother has huge potential, not only in the rock world but even to reach way beyond that into mainstream. We will work hard in all areas to establish the association," stated an affirmative Jochen Richert, CEO of AFM Records.

The band's management team reciprocated, claiming: "We're happy that we found a strong label partner in AFM, who entirely understand the ideas of the Thundermother team, and are willing to go new, innovative ways when it comes to marketing. Thundermother right now are the hottest female rock act, so we have high goals and are looking forward to the collaboration with AFM Records."
The future will tell, but it's not too long before you can catch Thundermother live, when they support Rose Tattoo at the Electric Ballroom, London on 22nd March.
For ore on Thundermother at RAMzine click here.