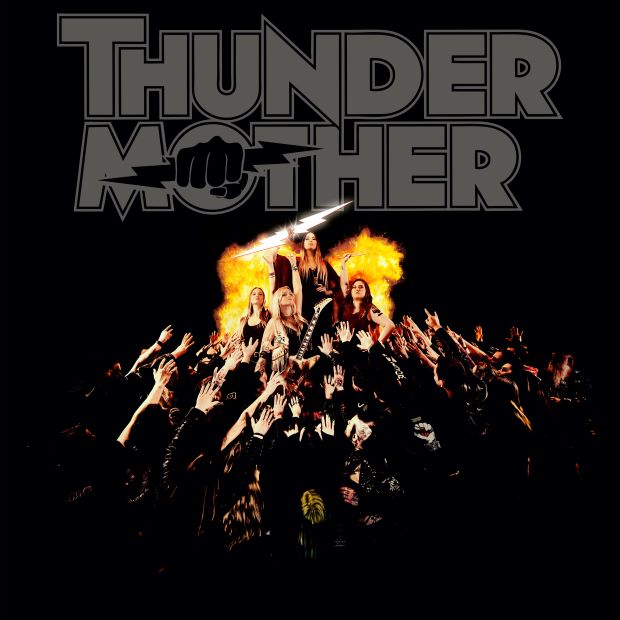 The girls in Thundermother have big plans with a solid foundation for their fourth album Heatwave out on 31st July, from AFM Records
"Even groovier and bigger than before" is the promise for 13 "seriously catchy tunes". It's expected to appeal to fans of rock 'n' roll, blues, punk and heavy metal alike.

In 2017 the band reformed completely. Founder and guitar goddess Filippa Nässil being joined by front woman Guernica Mancini, drummer Emlee Johansson and Majsan Lindberg on bass, with all four band members now contributing to the songwriting process.
Fine tuning was provided by the Danish hard rock hitmaker Soren Andersen, an experienced producer and gifted guitarist who has worked for Glenn Hughes, Mike Tramp, Dave Mustaine and Tommy Aldridge.
Thundermother spent three weeks in Andersen's Copenhagen Medley recording studio, and according to the man himself it was a "match made in heaven"
The result is said to be a more sophisticated version of an AC/DC/Motörhead sound, with fresh modern hard rock elements and a rich 70s groove. The songs cover the entire spectrum of life, everything from love ballads, blues songs to party hits.

The tracks featured on Heatwave are: 'Loud And Alive', 'Dog From Hell', 'Back In '76', 'Into The Mud', 'Heat Wave', 'Sleep', 'Driving In Style', 'Free Ourselves', 'Mexico', 'Purple Sky', 'Ghosts', 'Somebody Love Me' and 'Bad Habits'.