British rock band Vega release their new album Grit Your Teeth on Friday 12th June via Frontier Records, and fingers crossed you may see them live beforehand.
"We set out to do something different on this album. We wanted to stand out from the rest of the pack," said Vega's keyboardist James Martin."The band agreed on making a more modern sounding and edgy record," added drummer, Martin Hutchinson. "I think we definitely achieved that."
It's a thought echoed by guitarist Mikey Kew, who said: "I think it's our best album yet." and reinforced by bass player Tom Martin, "This is stadium rock for 2020," he declared.
"Selfishly, we've taken a few risks by recording an album, that, first and foremost, we can be proud of," explained lead vocalist Nick Workman, adding, "Don't try and tag it with any sub-genre of rock or metal, just enjoy it."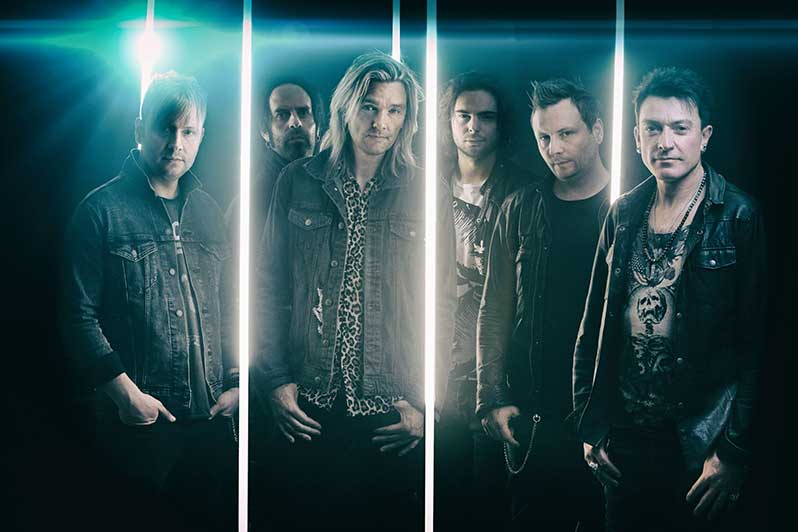 While previous album Only Human could be said to be a commentary of what was going in their lives, Grit Your Teeth reflects on those times and considers the outcomes. Positive in its message overall, there are dark moments but the outcome overall therapeutic.
Written in January 2019, with recording commencing that August through to September in an industrial unit in York with the Graves Brothers who have previously produced Asking Alexandria.
"Joe and Sam Graves did a great job producing the album. They knew exactly what the band were trying to achieve," said Workman.
Mixed and mastered before Christmas, you can pre-order it now (both by clicking here and here) to receive in June. However, Vega has just released the first single 'Grit Your Teeth' from it, that's available digitally on Apple Music, Amazon Music and Spotify – You can get a taster of it by checking out the official video right here at RAMzine.