If you are looking for something particularly fun and scary to do this Halloween, then you absolutely need to check out Wimborne Fright Night!
The event now in it's third year, this year takes the theme of 'Carnival of Chaos'. The town will be transformed into an interactive scare town, featuring  an up close and personal horror experience, with its infamous scare walk! Participants that elect to do the walk can expect to find themselves taking part in their own horror experience, with inspiration from some of the scariest films to date.
Tickets for the scare walk are £3 per person and will be on sale at Wimborne Tourist information from the beginning of October. Alternatively, they can also be purchased on the night at the scare walk box office, which will be situated in the square.
After the success of previous years, this event promises to be bigger and better!
Event organiser Natalie Conway tells is: "We've had so much fun with the previous fright nights that we have decided to extend the event out further into the town. This year we will be working alongside many of the venues and putting on live music as well as the Carnival of chaos theme that will be through the town centre. We have a whole host of wonderful performers on board ready to dazzle the crowds, and the scare walk has some extra special surprises. I'm also thrilled that we are putting on the event in association with Wimborne BID who have been a huge support from the start."
The event will also host some rock bands on the night, stay tuned for the announcement!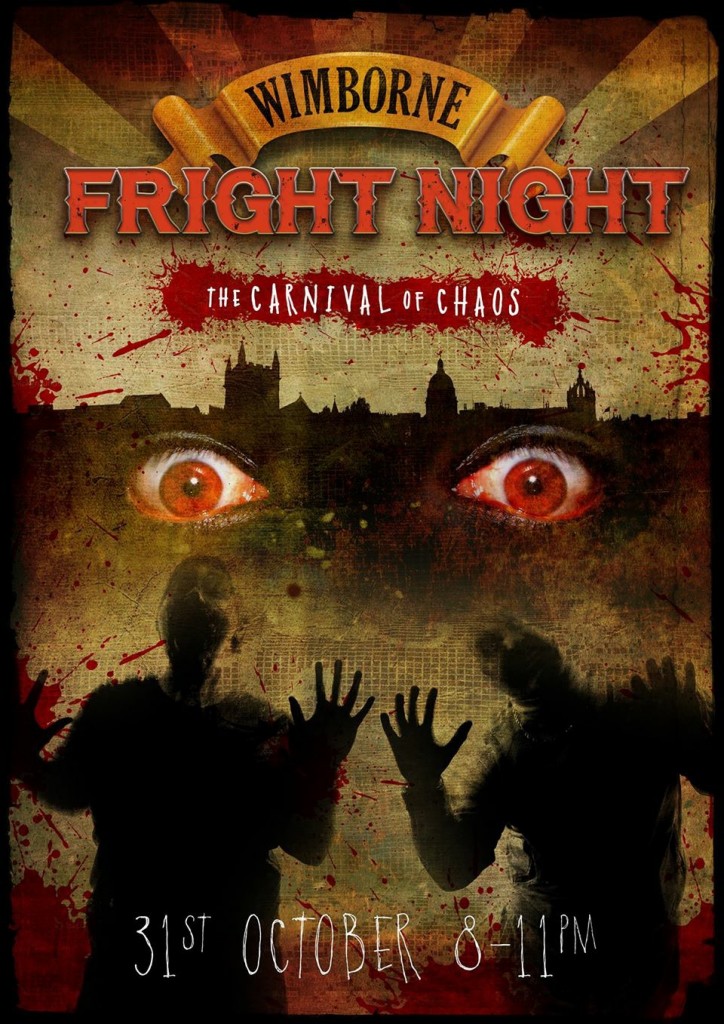 ⭐️⭐️⭐️⭐️⭐️ Amazing night, so much fun!
⭐️⭐️⭐️⭐️ Brilliant night! The walk was amazing, never screamed so much!
⭐️⭐️⭐️⭐️⭐️ Amazing night, good atmosphere!
⭐️⭐️⭐️⭐️⭐️ Fantastic event! Well done to all those involved.
Find us on facebook: https://www.facebook.com/WimborneFrightNight – Website: www.wimbornefn.co.uk