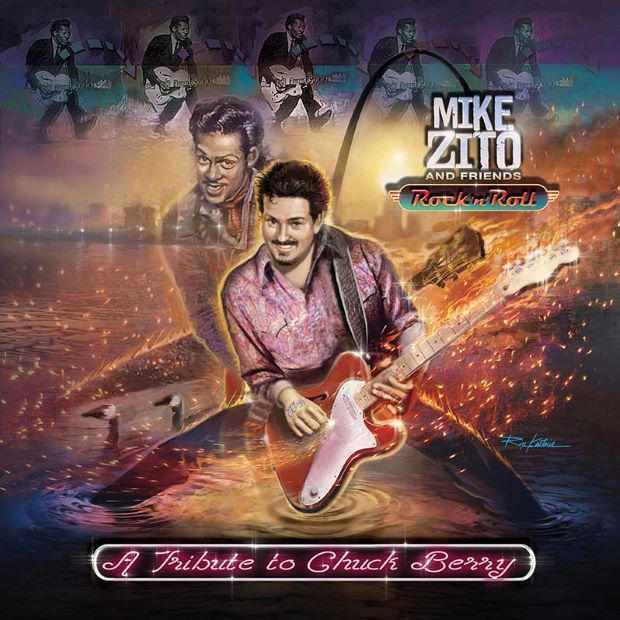 Following the release of Mike Zito & Friends' Rock N Roll: A Tribute To Chuck Berry through Ruf Records comes news of that perennial classic 'Johnny B Goode' being released as a single.
Not only does it feature Zito on guitar but Walter Trout too. In fact you can catch the video they've released for 'Johnny B Goode' right here at RAMzine.
"The video's a throwback to (that) early MTV kind of vibe," remarked Zito. "Getting to make this video with my hero, Walter Trout, is pretty much the coolest thing ever."
The album in fact features an impressive array of 21 guest guitarists in total. To learn the whos, whys and wherefores at RAMzine here… But not until you've checked out the video!