If you're beginning to tire of the sponsor-laden hoo-hah, countless 'festival fashion' articles and ever-increasing ticket prices that you get with mainstream festivals, it might be time to think about sizing down. Held on a farm near Cheltenham in basically the middle of nowhere with a capacity of just five thousand people, 2000 Trees takes music festivals back to what it's ACTUALLY about: the music. Across two and a half days, Upcote Farm becomes a showcase for some of the best up and coming UK musical talents, as well as throwing in some bigger names that still prove popular with the underground crowd. RAMZine spent a weekend embracing 2000 Trees – and here are our highlights.
Thursday:
With the ability to wander freely throughout the small site, those with Thursday Early Entry passes were treated to an evening of music before the festival officially kicked off on Friday. Essex boys We Are The Ocean are clearly still riding high on the release of their fourth studio album, Ark, earlier this year, with tracks such as Foos-esque 'Holy Fire' and the slinky, jazz-tinted 'Good For You' showing real development in musical craftsmanship.  Responsible for providing the last warm-up of the Thursday evening were The Subways, who released their debut album Young For Eternity a whole ten years ago (seriously, where does the time go?!). Packing more rock and roll power than any trio should rightfully own, the past ten years have been good to the Hatfield gang – managing to orchestrate chaos on the barrier to their classic indie night anthems including 'Rock and Roll Queen' and 'Oh Yeah'.
Friday: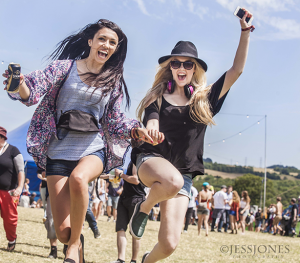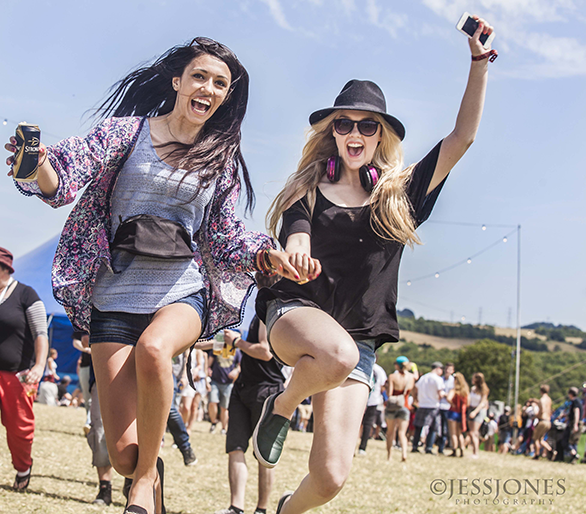 As the fashionably late types who missed out on Thursday entry rocked up to the festival site, tents were quickly pitched and stages filled up relatively early on in the day. Despite only having been knocking about for a year, Creeper have already built a small but almost cult-like following – and with their on-point punk sound with more than a passing nod to the likes of early AFI and the Bay Area punk scene, it's easy to see why. Over on the main stage, Tellison brought their accessible yet still very credible brand of alt-rock to the stage, with full-throttle riffs and smart lyrics – very few bands could make a love song from dentist visits, but the Tellison gents pull it off with style.
Norfolk's finest Deaf Havana seemed to have dropped off the scene of late, with 2013's Americana-tinged Old Souls becoming a memory in the minds of casual fans, music press and Radio 1 DJs who once played '22' on an almost-hourly basis. As vocalist James Veck-Gilodi admitted himself, Deaf Havana had hit a point of almost no return as a band – but this Friday evening provided a triumphant return with a seemingly new fire in the bellies of the Eastern sextet.
Saturday:
The final day of music bought plenty for the pop-punk crowd – Boston Manor frontman Henry showed a swaggering confidence in the delivery of their short but impressive song catalogue. Also paving the way were ROAM, whose energy and solid sound demonstrated just why they're fast becoming frontrunners on the UK scene. And for those who like their music with a little more mosh rather than bounce, Bury Tomorrow well and truly woke up any mid-afternoon nappers on site with their brutal, face-kicking brand of hardcore metal. However, one of the standout performances of the day came from Milk Teeth, who manage to bring a grunge revival straight into 2015, playing with genre and formula and putting it all together with an intense performance.

Although the 2000 Trees gang lean heavily towards booking UK-based performers, with punk legends Alkaline Trio happening to be in the country, it would have been rude NOT to book them, really. Despite a twenty-minute power outage where Dan Andriano made a valiant effort to entertain the crowd with an acoustic version of something only the first few rows could hear, the trio carried on to play a slick and musically tight set, despite some slightly unusual song choices. The inclusion of old favourites 'Private Eye', 'Armageddon' and 'This Could Be Love' counteracted the slightly more muted reception for some of their later tracks – but as with any Alkaline Trio performance, the biggest singalong came forth for 'Radio'. Alkaline Trio have a reputation for sometimes being a bit 'hit or miss' live – but despite missing some big hits from their back catalogue, this was a still set that you'd have been pretty happy not to have missed.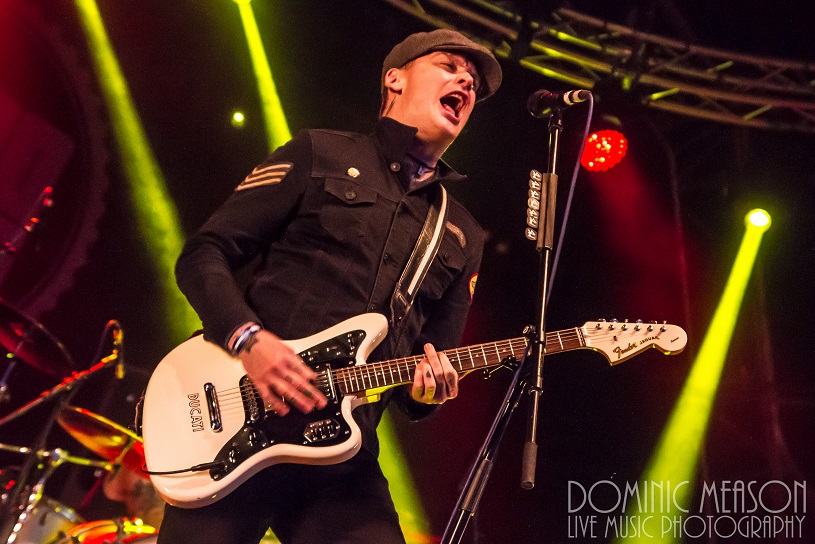 Bands and performances aside, the most wonderful thing about 2000 Trees is the community feeling – instead of festival dickheads chanting 'Buttscratcher' every five minutes, you're more likely to hear folk-punk covers on an acoustic guitar. Rather than seeming like a festival some people go to just 'for the sake of it', 2000 Trees Festival is packed with like-minded individuals who really do love and support music. In the world of mainstream sponsors, extortionate ticket prices and Festivals, Sex and Suspicious Parents, it really does stand out as a pretty wonderful festival experience.