Hexvessel is Finnish folk-rock / psychedelic rock band, founded by British black metal singer, guitarist, songwriter and producer Mat McNerney (aka Kvohst) almost ten years ago. Although McNerney was born in Wimbledon, in South London, he has lived in many "dark" places such as Norway, Lapland, and now Tampere, in Finland.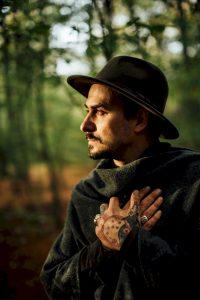 Hexvessel tend to featherstitch precious words together, and then embellish their poetry with appropriately moving sounds, to create narratives that connect and borrow from a shared sense of dark and spiritual folk history.
So, for example, the majestic lament 'Fire Of The Mind' (a version of the song by the English experimental group Coil, and taken from their final studio album The Ape of Naples) has a heavy-hearted violin to embellish the bittersweet poetry that seems to lurk in the shadows. The voice is melodious and haunting in its elegiac gloom as we respond to our plight as a failed race and see all the ailments of an unstable universe.
And other tracks, for instance 'Phaedra' parade like funeral cortèges through dark arbors. On this number there are faded horns, pall-born keynotes and an overall necrological atmosphere.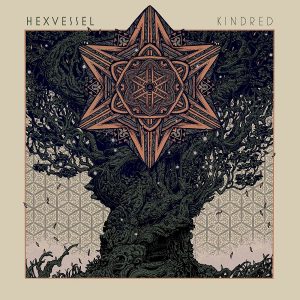 Imagine the Doors' fourth album, The Soft Parade (1969) then, with a mephistophelean wand, transmute that same psychedelic / acid rock glow into the darkest necromancy and diablerie you can think of, and what kind of song do you get? You get Hexvessel's 'Billion Year Old Being', that's what. It's as if hippies were never dyed tinted or rainbow colored in the first place, but have always been charred and occultist. So we get deep-bled organs, Carl Orff style voices, plodding shamanic drums and metaphysical lyrics. It is a dank, hyperphysical, cosmic dream. Like other tracks on this album, it shares the same drones, sympathetic string arrangements, and unusual rhythms of traditional Nordic folk music. But it's also grander and, of course, much much murkier.
For those who need dissonance at this time of distress and dark rituals to stabilize unbalanced notions, this is magnificent. For fans of Nick Cave and King Crimson.
Hexvessel's Kindred is now available through Svart Records