Semi-humorously channeling the verisimilitude found in the street movie: "My Own Private Idaho" (written in the in the 1970s though it came to the silver-screen in the early 1990s) the Toulouse, France pianocore group MY OWN PRIVATE ALASKA have released a single, titled "Your Shelter" to accompany their new extended play "Let This Rope Cross All the Lands" that delivers five studio recordings and 3 live tracks this Spring.
Yes, you read that right: pianocore. So get your mental space around the notion of screaming vocals over — frankly — a set of thundering, thwacking and ever-jagging pianos. There is no "tinkling of the ivories" here. On their numbers, MOPA remind us that a piano is a percussion instrument.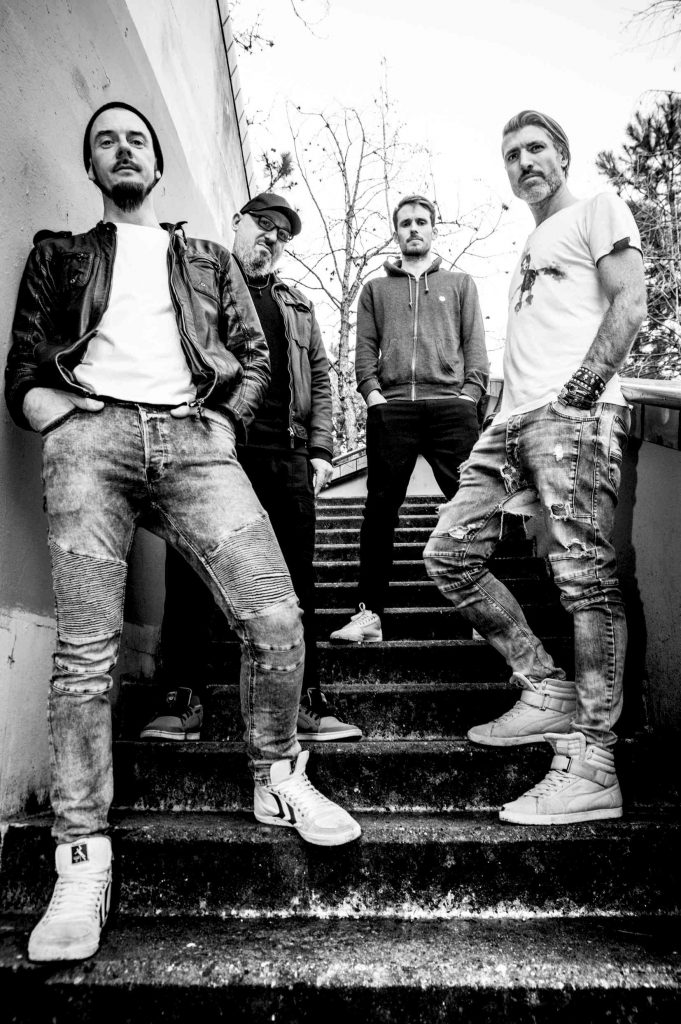 Ten years ago MOPA released a debut album titled "Amen" (produced by Ross Robinson) which saw them open for Metallica at the Nimes Amphitheater in France. And now, after ten years of touring with "Amen" and with nothing new since 2013, the band released a single, "Your Shelter" at the tail-end of 2020 taken from the "Let This Rope Cross All The Lands" E.P. that's promised March 26th.
The band is made up of 'Piksup' vocalist Matthieu Miegeville, aka MiLKa, Mathieu Laciak, and with support from Johan Hennequin, Tristan 'Titi' Mocquet, Jordi Pujol. They still sit-down to perform (that is, in itself, kinda bonkers for an aggressive punk band, doncha think?)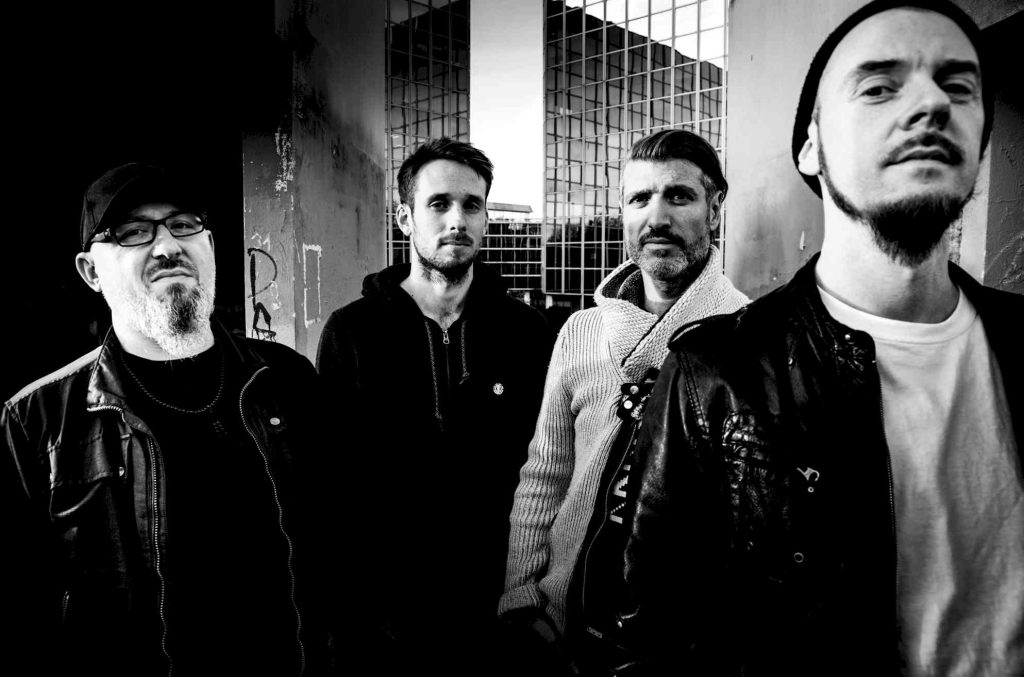 As you might imagine, "Your Shelter" is a mushrooming brawl with some semi-shrieked vocal articulations (though you'll find that most are on the grunge side of oratorial, and very very eloquent) and the piece itself has consummate fieriness and extraordinary depth as well as dabs of wit. Yes, this is unforgettable, timeless even. 
"Red" is darker, ox blood if you like. The spilling of drums helps jump-start your brain before thrusting you into a daunting journey of darkness, as the sense of foreshadow grows ever crueler in this apocalyptic waltz. This is where you can hear jingles, although you will be most drawn to the lyrics, performed in English. This number may be fatalistic, but it is flawless. And eternally truthful. 
"Ego Zero" has a vaudeville feel to it, as if performed by a group of unhinged torchers in a seedy barrel house on the wilder side of town. So, yes, it's histrionic, a little over-excited to be honest, though certainly passionate.
This is a spectacular recording: filled with inordinate emotion, superior musicianship, and ingenious imagination. There's nothing quite like it, so it's difficult to compare:  but (in truth) it reminded us of vocalist Eric Nally with pianist Sky White (Foxy Shazam) playing chuggy Articles of Faith numbers with the kind of upbeat anger you might expect from Gorilla Biscuits. In other words: impossibly engrossing!