Afrobeat comes from dance influences such as foxtrot and calypso that were fused with mainly Ghanaian rhythms to create a new groove. The subgenre has attracted many jazz musicians over the years and came to influence the sounds of rock artists such as Vampire Weekend and Paul Simon.
Although Afrobeat had been around since the 1920s, its popularity grew in the 1970s [with international pioneers such as Roy Ayers and Fela Kuti] at around the same time that a band named Black Sabbath emerged from the ashes of West Midlands Mythology.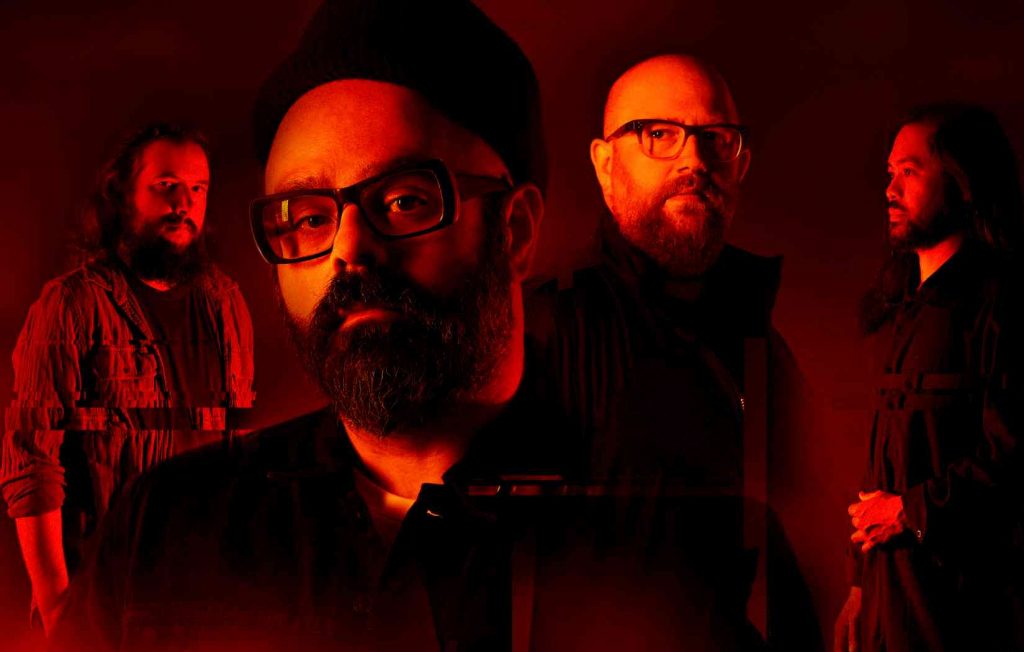 Those pioneering heavy metallists BLACK SABBATH might be (legitimately) famous for "inventing" intoned, guitar-based, doom-stoner-sludge and becoming the world's first commercially successful heavy metal band, but it's not so well remembered that Sabbath were always intrepid musical experimentalists and that's how they stayed at the forefront of rock for so long (for example, consider the lightness of "Changes" the complexity of "Supernaut" or the thrashiness of "Symptom of the Universe".) That is why Black Sabbath was, and remains, an impressively influential group of musicians.
HERE LIES MAN isn't the first band of non-metal artists to fuse styles that bring a delicious dash of Sabbathness to a lesser-known subgenre (the Latin-funksters Brownout are another good example). And indeed, more than a hundred major artists, from Busta Rhymes to Weezer via Finley Quaye and Coheed & Cambria, are believed to have expanded and fused the original Sabbath sounds to create exciting new reconstructions. But Here Lies Man tries to subsume the influential blackness of the original fuzz-metal and realign those ideas (to double-up on them, even) to deploy a sensual and hypnotic Afrobeat.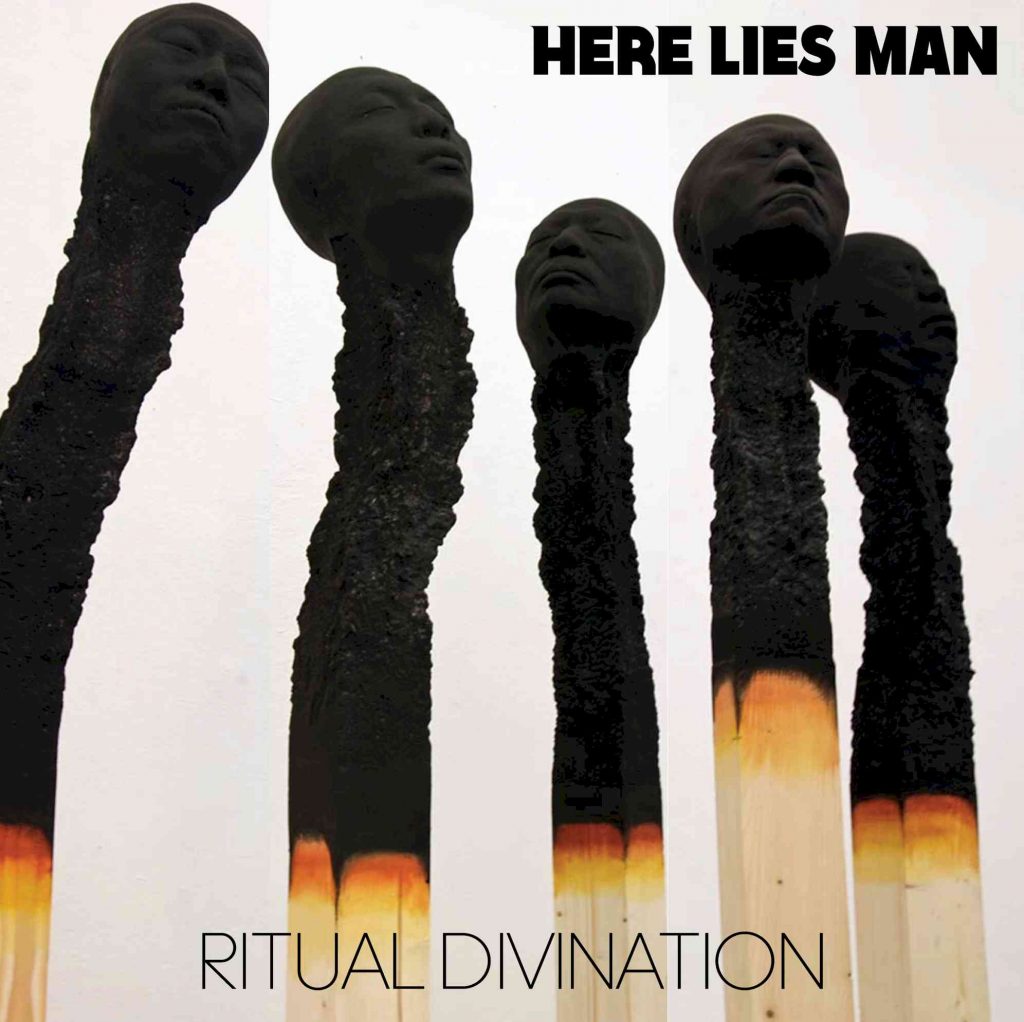 So the band expands their musical tradition symbiotically, drawing on the dazzling percussion talents of drummer Geoff Mann (he's the son of jazz flutist Herbie Mann, by the way) with other expert musicians pooling their talents to lend the band-leader — Marcos Garcia aka Chico Mann — plenty of jazzy numbers that come packed with a sense of integrity & admirable merit, yet are easy to stumble about to (in a field, perhaps) or trip-out to in a smoky venue (even though, at times, the project gets close to the fictional spoofism of Jazz Sabbat.)

Originating in Los Angeles in 2016 and an evolution from Brooklyn's Antibalas, Here Lies Man mixes heavy fuzz-rock with hypnotic Ghanaian rhythms. Their new (and fourth) 15-track studio monster, titled "Ritual Divination" (their first album recorded as a four-piece — Garcia & Mann now with bassist JP Maramba and sound engineer/keyboardist Doug Organ— is gloomy-doomy, dancy-funky and trippy-drifty.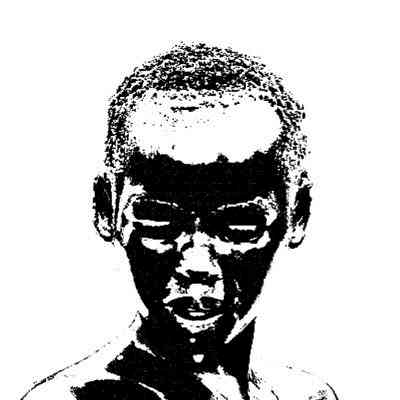 "Musically it's an opening up more to traditional rock elements," says vocalist/guitarist and co-founder Marcos Garcia.

"It's always been our intention to explore. And, as we traveled deeper into this musical landscape, new features revealed themselves…"
Thus "Night Comes" is loud and lunatic with rocking tremors and squashed guitars that seem pressed against plump beats and puddled vocals. This is fluidized. But highly danceable.
"The Fates Have Won" is grander and sexier. With a rubbery bass running through the centre, those euphonious flashes and glutinous yet indistinct vocals and a punchy riff, this track expands into a state of being that is well beyond the normal limits of such material. Enriching!
"Come Inside" (shared below) is the frizzing pastry-cream topping of the entire album! Balloon voices stretch forward, tempted to gallop into rhythms no doubt, while a bass scratches the riff-surfaces, and the keyboards shrug before they meander. This is a wondrous portmanteau of cadence, pulse and euphony.
For lovers of manic, psychedelic rock and to be filed alongside: Blo or Orchestre Poly-Rythmo de Cotonou