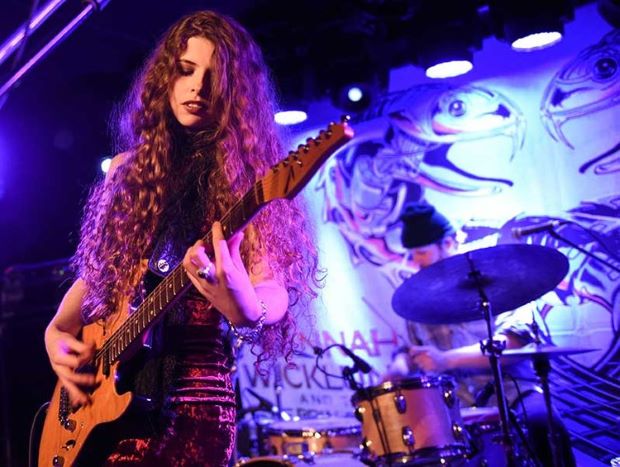 Performing live since she was a kid the now 22-year old Hannah Wicklund made her UK debut live this year on Planet Rock's Roadstar's tour, releasing this her third album in the process.
A rich vein of psychedelic blues rock of the American vein runs through her work, but while the summer sounds of the 60s and 70s has left an impression on her, she's also a creature of her time and imbues her work with the young female chic that populates most of the modern music scene, allowing something of the human condition to be brought to bear lyrically beyond simply boy meets girl scenarios.
These contrasts are found in this record's opening numbers.
'Bomb Through The Breeze' sets the stage for old timers with a slow blues rock riff that pauses in the manner of Fleetwood Mac's 'Oh Well' and Zeppelin's 'Black Dog', before rocking out in the chorus and pressing down on the wah-wah peddle when soling.
'Ghost' meanwhile features a sultry chorus of the kind en vogue with the current R 'n' B vibe as she sings "I can't believe in living with your ghost" as chords chink away gently over a steady grooving rhythm before hitting double time as she sings out: "I believe in voodoo do you – do you?" repeatedly working up towards another effective solo.
Itching towards the past are tunes like 'Looking Glass',  a slow lysergic downer blues rhythm with lullaby feel,  the electric folk of 'Strawberry Moon', and 'Meet You Again' wherein  sweeter blues mingle with anguished chorus folk and a rock hard solo under an almost military beat.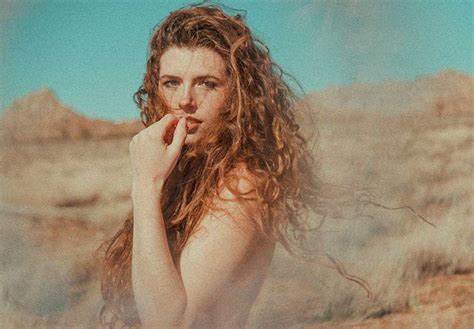 While her guitar playing touches base with Hendrix's firey new age leanings, 'Crushin' proves fundamentally Cream like in its structure that is one part 'Sunshine of Your Love' one part 'Tales Of Brave Ulysses' but with the kind of arrangements Bruce would place on that band's Wheels Of Fire album. "You're crushin' me with your love" she sings, and it doesn't sound like that's a good thing, as the beat pounds down from The Steppin' Stones.
'On The Road' has what I assume to be chance similarities with Johnny The Fox-era Thin Lizzy marrying late night cruising funk, rock and midnight cowboy flights of fantasy themes before breaking down for a spaced blues solo with lots of slow soul-inflexed vocals wailing over the top.
There are more coloured sound effects in 'Mama Said' with its slow uplifting opening building to an urgent groove. A song of first love; dating, rushes of passion, urges and equal confusion, in its soulful bluesy manner as we find out her lover is "a shell of a man" that he used to be. Effectively it's modern life pop music, we get to the hook and love it, but it could do with going elsewhere to have more substantial depth.
However, the gently picked electric guitar of 'Shadow Boxes And Porcelain Faces' while telling a tale of not saying what's actually on one's mind implies a lot more. While itchy riffed blue rocker that is 'Too Close To You' is more direct, raging into a singalong chorus with some fine "Whoa-whoa" backing.
So, throughout there's a modern pop sensibility that's got American blues rock under its finger tips, with some Hendrix influenced flourishes and a modicum of 80s-90s shredding held in reserve. There are songs of young love, coming to terms with new emotions, experiencing life and learning from it but still with a way to go. And, I think that can be said for both the emotions she expresses in song and her career in general as she learns to grow with it accordingly.