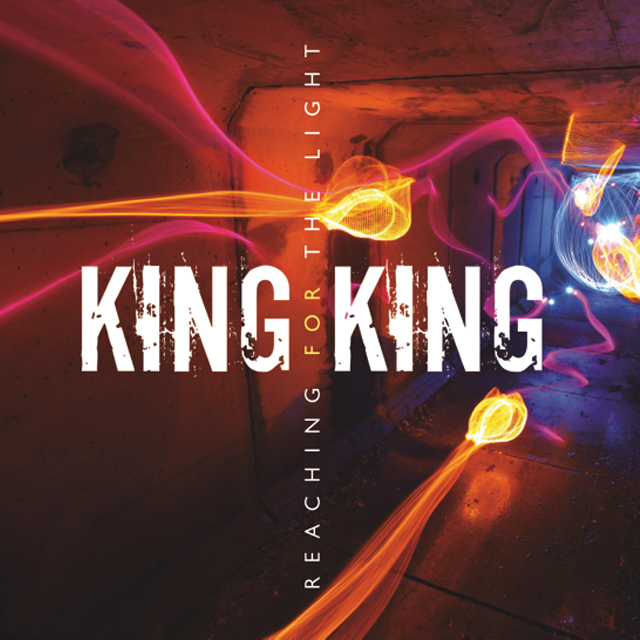 Should someone play you a number like 'Crazy' or 'Stranger To Love' from King King's Reaching For The Light you might understandably mistake them for lost tracks recorded by Bad Company somewhere between the making of Burning Sky and Desolation Angels. They have that assured fire power and restrained testosterone quality that Rogers and co applied to win the blue collar-wearing American dollar  by the stadium load back in the day. That King King come from Glasgow in Scotland almost blows that image, but discovering they also wear kilts while purveying themselves as blues rock merchants proves they've got balls aplenty.
Comparing Reaching For The Light to their previous multi-award winning British Blues Awards album, Nimmo described it as a natural progression, "But on this album, we were delving more into a classic rock style. I grew up listening to bands like Free, Bad Company, early Whitesnake and Thunder. The influences were starting to show during Standing In The Shadows and now they're really coming through. We've always had tunes that were smouldering and soulful. Now, there's stuff that's a bit faster-paced, too."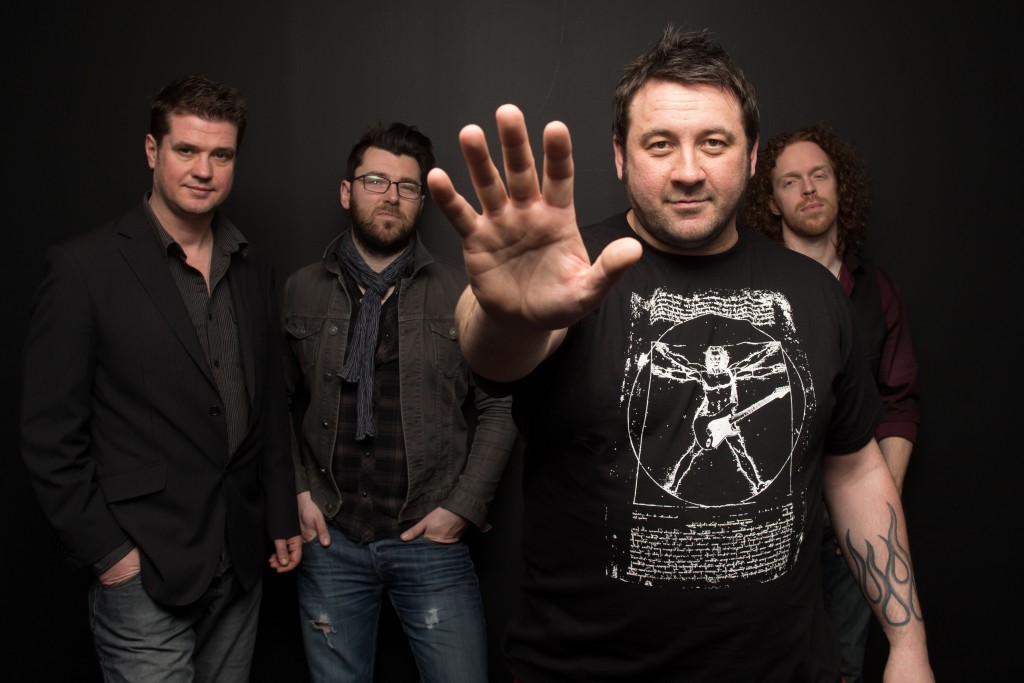 It helps that the band can trade on singer/guitarist's Alan Nimmo's voice sharing the same timbre as Paul Rogers, but there's no denying there's still plenty of old school blue-eyed soul and musical groove here too. Add a horn or two and you'd pitch them somewhere the Climax Blues Band and, quite seriously here, Sade; if only for the level of sophistication and professionalism evident within the ensemble.
Regardless, it's sharp rocking blues they start out with courtesy of 'Hurricane', its tempo shifting but your feet still tapping as they imbue it with the spirit of Freddie King's vintage funk and Albert's piercing guitar tone. An acoustic strums beneath the sweet guitar lick of 'You Stopped The Rain' while the percolating organ of Bob Fridzema adds colour to a song that's got a winning chorus hook and mainstream crossover appeal. That Nimmo (a former member of The Nimmo Brothers) has revealed he wrote the lyrics after one of his brothers had an operation for throat cancer adds an unexpected depth to the song. With similar irony, while musically, 'Waking Up' rolls along on Lindsay Coulson's pumping bass, when Nimmo declares "How it's going to be" it's not alpha male arrogance but an acceptance of what a broken heart brings.

'Rush Hour' has that wide-eyed country boy feel Bad Co would get moody with, building as Wayne Proctor's drums and Nimmo's guitar crash alongside together, a strutting walking strat solo plays out, while the organ takes things to a more pastoral gospel feel near the conclusion, amidst vintage Mick Ralphs-style power chords. "Each song has a personal meaning, drawn from my own experience," said Nimmo. "I actually wrote the lyrics to 'Rush Hour' when I was sixteen, about the pressures of life, but then I didn't touch it again until now, when I tracked it down and finished it off."
With 'Crazy' a sustained guitar note is joined by swelling organ and the whole band coming together to intermix hard rock with strutting funk that's compelling as Hell. The piano-introduced 'Lay With Me' has the band playing a more laidback country gospel blues tune, with the wah-wah opening guitar riff of 'Just A Little Lie' providing strong contrast – It moves into a Halls & Oates soul/funk mood that I thoroughly enjoyed, however, on reading the sleeve notes – unlike most of the album's band co-writes – this is a Paul Carrack song and the guitar work could be said to be more reminiscent of his old 70s band Ace. On 'Take A Look' the rhythm section chop up the beat while Fridzema's organ and Nimmo's vocals sway gently across the changes, with a couple of sensuous guitar solos thrown in for good measure.
'Stranger To Love' rides in casually on offbeat organ and bass guitar, before power chords mesh with melodic asides, the restrained tension present throughout proceeding undiminished even as it  reaches a musical crescendo and a powerful concluding statement to the album.
This is a very classy album with some great songs; ones that will appeal to a classic rock crowd and mainstream audience alike. Put King King on the Later… With Jools Holland TV show or as guests on a tour with Tina Turner or Mike & The Mechanics and you'd watch their career soar. But before that happens, catch them on their own headline tour later this year!
King King – October/November 2015 UK Tour
Burton Upon Trent, Brewhouse – Wednesday October 21st ,
Bury St. Edmunds, The Apex – Thursday October 22nd,
Harpenden, Public Halls – Friday october 23rd
Tavistock, The Wharf – Saturday October 24th
Coventry, The Copper Rooms – Sunday October 25th
Carlisle, The Old Fire Station – Tuesday October 27th
Holmfirth Picturedrome – Thursday October 29th
Clitheroe, The Grand – Friday October 30th
Glenrothes, Rothes Hall – Saturday October 31st
York, Fibbers – Sunday November 1st
Chesterfield, Real Time Live – Tuesday November 3rd
Hull, Fruit – Wednesday November 4th
Frome, Cheese And Grain– Friday November 6th
Shoreham, Ropetackle Arts – Saturday November 7th
Bromsgrov, Atrix – Thursday November 12th
Sale, Waterside Arts Centre – Friday November 13th
Morcambe, The Platform – Saturday November 14th
Shrewsbury, Theatre Seven – Sunday November 15th