At The Wulfrun Hall, Wolverhampton December 17th 2015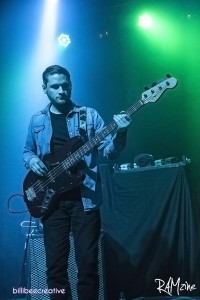 The last leg of Black Star Riders six week stint on the road was much anticipated, and was now upon the good folk of Wolverhampton at last. The second of two Christmas shows laid on by the band.
A large turn-out was expected, although the hall was maybe just about half full when opening band Leogun took to the stage. A new band to me, although I had a niggling feeling I may just have seen them somewhere before, this three piece from London grabbed my attention immediately and judging by the reaction had the same effect on the crowd.
Their thirty minute set of bluesy, sometimes soulful rock immediately set the atmosphere for what was to be a night when rock music reigned supreme. With the charismatic Tommy Smith dominating on vocals and lead guitar, his love of things Zeppelin and Plant were obvious. He has said in the past that all of the testosterone seems to have been taken out of music. Well let me say that there's plenty of ballsy stuff going on with this band. I thought the almost seven minutes long 'Everyday' summed up the band beautifully and was my set fave! Ah, memories of those bygone days when Zeppelin and Beefheart ruled in the Sixth Form common room! Leogun has an EP Majick Potion on release, tracks from which featured tonight and well worth a punt!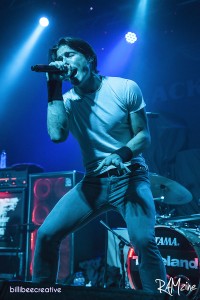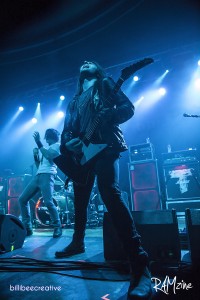 The audience was still buzzing following the boys from the nation's capital when the lights dimmed, heralding the arrival of the bundle of energy that is a certain Mr James Toseland. He and his band, collectively Toseland have been going from strength to strength and it was no surprise to see a strong contingent of Toselanders in the crowd who mad the presence vociferously known when JT morphed from the stage-side darkness and tore straight into 'Crash Landing' from the Renegade album. In fact tonight's relatively short set mainly showcased that highly acclaimed album and included my particular favourite 'Singer In A Band'. I've seen Toseland a few times now and been fortunate enough to sit and chat with him and his enthusiasm for and commitment to his music is beyond doubt. Tonight, with the amazing collection of superb musicians he has, was probably as polished as I've seen them. This was to be the final live appearance of 2015 for Toseland and they closed the set, fittingly I think, with the title track of their Renegade album as it gives JT the opportunity to show us his quite superb keyboard skills. With a new album due in the New Year, things are looking good for Toseland in 2016.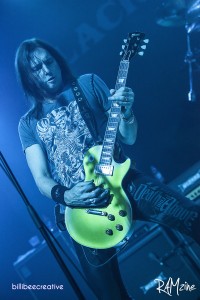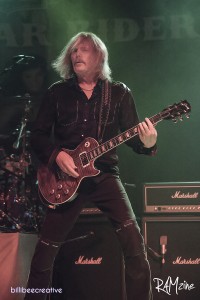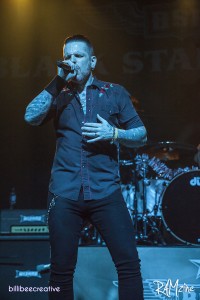 Leogun and Toseland had really energised the Wulfrun Hall tonight and created the perfect atmosphere for the headline act about to follow. Once more the house lights were slowly extinguished and a temporary hush descended upon the hall, when PA was brought to life by the rock and roll classic 'Shake, Rattle and Roll'. As casually as you like, Scott, Ricky, Damon, Robbie and Jimmy entered the stage – no grand entrances by anyone here, that's not this bands style! And so with no further ado and Bill Hayley faded out we were off into a one and a half hour journey, Black Star Riders style. Surely one of the hardest working bands currently touring, BSR are never less than totally committed to their craft and refreshingly there are no egos to be pandered to! Tonight's set was a nice balance of tracks from the albums All Hell Breaks Loose and the more recent The Killer Instinct, with the inevitable Thin Lizzy classics skilfully injected into the mix. As has been written many times, BSR will always have the Lizzy connection leveled at them, but their own material is fast becoming more and more as accepted, as the crowd's reaction to the anthemic, foot-stomping, fist-pumping 'Soldierstown' proved. Cramming nineteen songs into the set was some going, but never was the show rushed and Ricky Warwick's synergy with his crowd was quite majestic and never patronising, although rest assured this is far from being one-man show!
I guess as Black Star Riders move ever on the Lizzy bonds may start to slacken somewhat, but I doubt they will ever be broken. Thankfully, their own tunes retain many of the trademark sounds we have come to love and instantly recognise.
In time honoured style a quite brilliant night of music was brought to its conclusion as the boys rocked out Bob Segers 'Rosalee' and finally the crowd singalong favourite 'Whiskey In The Jar'.
[huge_it_gallery id="32″]
All photos by Lisa Billingham.