If you don't know who Steven Wilson is, that's forgivable, but only just. He is the genius behind Porcupine Tree. If you are still sitting there with a blank face then you have some serious catching up to do – I suggest you start with In Absentia (2002) and Deadwing (2005). If you are not a fan after those two albums then may the Gods have mercy on your soul, for there is little hope that you will ever appreciate great music.
4 1/2 is an interim release, following on from Steven's 4th album, Hand. Cannot. Erase. (2015). The majority of the material actually comes off the back of the sessions for Hand. Cannot. Erase. – some might take a cynical view on this practice of material spilling into a separate release, but I feel, when so much quality material is produced, it would be a shame to never release it.
'My Book of Regrets', with its opening moment reminiscent of Yes's Fragile (1972) opener 'Roundabout', leads into a very jaunty riff before the 'Raffertarian' vocal work kicks in. Initially, it verges on underwhelming, but is evidently all for effect because no sooner do I feel the disappointment of such bland start from Wilson than the rhythm section kicks in; the bass tone is gorgeous and the drums perfectly understated: loud enough to maintain the groove but not so loud as to detract from the rest of the elements. Clocking in at 9:36, 'My Book of Regrets' is a journey in itself which takes us through some of Wilson's more familiar themes, but mixes them in unexpected ways; one never quite knows where this track is going. After taking us on something of a Wilson rollercoaster, we arrive back at the start but this time around our hearts are pumping harder and we can't help but smile.
I'm going to be honest (as always) about 'Year of the Plague': I don't get it. It's an instrumental track that ambles along well enough, but it just did not grip me – perhaps it's not supposed to? Call me a philistine, but it's not one for me.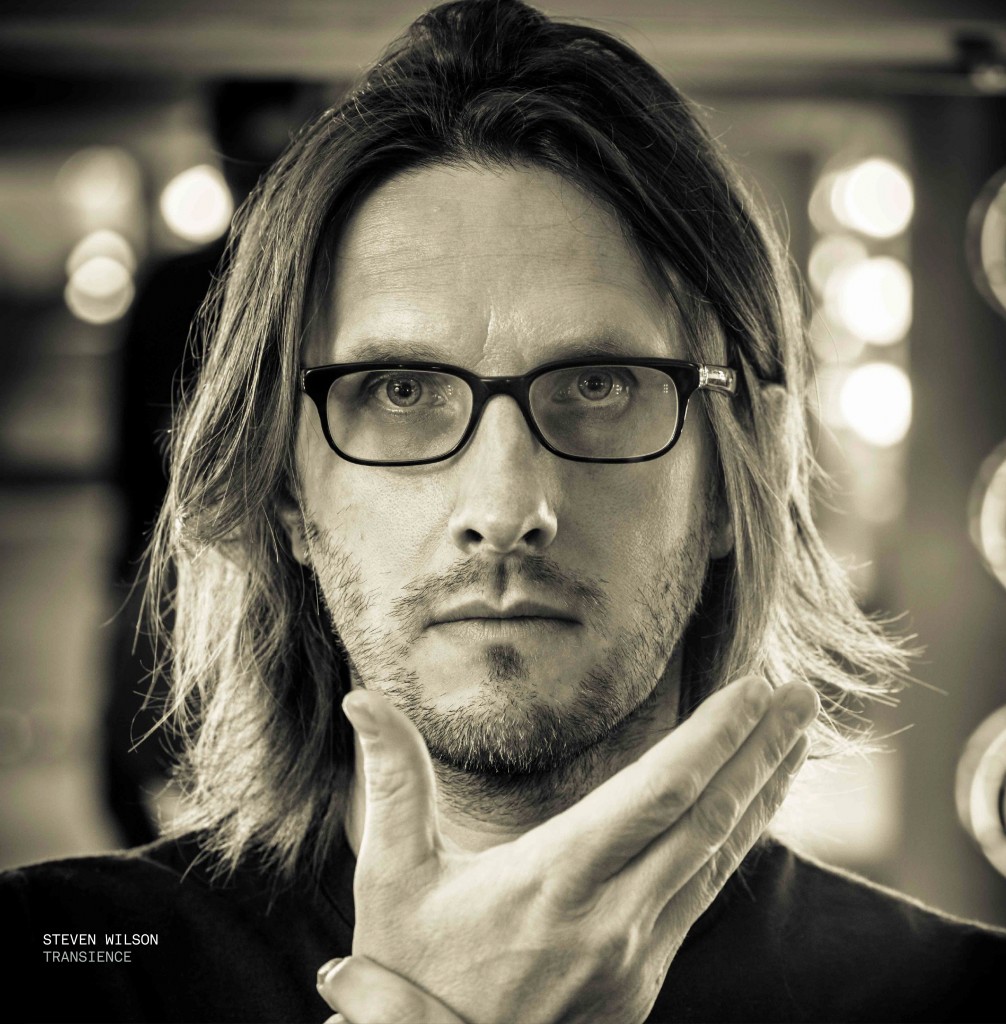 'Happiness III' demonstrates Wilson's knack for tricking the listener – he has a remarkable ability to be unpredictable in very subtle ways: although his melodies and compositions may at face value appear unremarkable, he will hang on a note for a little bit longer where most other people would change, or where the listener might want him to change; his lyrics, at times, do not seem constructed for the song, but rather appear as though the message has been composed and then stylised in such a way that they are made to fit. This is not a bad thing as it is another element that comprises his song writing.
'Sunday Rain Sets In' is a brooding composition, winding about and undulating but, again, never predictable. It is an odd track, only in that, without really knowing why, and contrary to my initial reaction to the track, I found myself wanting to listen to it again and again; perhaps it was the brief taste of chaos amongst an otherwise very mellow and calm track.
The highlight of the album for me is 'Vermillioncore'; the bass line is superb and, again, the bass sound that has been captured and reproduced really is nothing short of stunning. As the track builds, half way through we get a taste of Wilson's gorgeous signature guitar sound – that smooth yet crunchy, soothing but harsh distortion that, as yet, I have never heard anyone else coming close to achieving.
'Don't Hate Me', originally recorded by Porcupine Tree in 1998, features a duet between Ninet Tayeb and Steven. The track opens with a guitar sound and initial feel that stirs memories of Dream Theater's 'Repentance' (Systematic Chaos – 2007). As the track progresses, with yet more silky bass work, this slightly darker, apprehensive track makes great use of a sax solo before coming back home to the verse theme and round to the chorus, it winds down to calmly draw the album to a close.
I absolutely love Steven Wilson's music and voice; his style is truly unique. One of his biggest strengths is that, despite his exceptional talent, he employs remarkable restraint and reservedness; it's a quality that allows the listener to absorb the material but without being overwhelmed.
Being the soul and core of Porcupine Tree, I look back to his time under that guise and I see not a different project in his 'solo' material, but rather the evolution of an incredibly talented man who has outgrown his 'mask'. "That which we call a rose by any other name would smell as sweet," it is just a shame that we are so affected by branding: Steve Wilson is Porcupine Tree, and 4 1/2 another gorgeous release from this musical legend.
With sold out shows around the world including his 2 recent performances at London's prestigious Royal Albert Hall, Steven Wilson will continue to tour throughout 2016. Starting in Germany on January 12th, the 2016 European tour takes Steven to Belgium, Holland, UK, France, Denmark, Sweden, Finland, Russia, Hungary, Italy and Greece – for full tour details see  http://stevenwilsonhq.com/sw/tour-dates/