2015 has seen a huge amount of rock and metal albums released. The digital age of self-release has shown an increase in our submission box this year. More bands are using crowd funding then ever before. Kickstarter reports that last year £109.52 million was pledged in the music category alone. This year has seen all types of bands successful with crowd-fundraisers from Anvil to Bourbon Crow. However our favorite crowd funded album this year  was for Uglier Than They Used ta Be by Ugly Kid Joe. Ugly Kid Joe started their to fund their 4th studio album in February, and ended with 211% of their original goal. From the hard hitting to the slightly sleazy, "it's a full circle of sorts" says Whitfeld crane.

Iron Maiden released their first studio album in 5 years – Book of Souls went platinum in the UK selling over 100,000 copies. Bring Me The Horizon on par with this released That's the Spirit going gold with 100,000 sales in the UK. However, stealing the sales figures spotlight was The Darkness. They released their fourth studio album Last of Our Kind which was certified quadruple platinum in the United Kingdom, with sales of over 1,300,000.
It's hard to name every great rock and metal album of this year, as lets face it – we love everything! But there is certainly time to reflect and raise a pint to some more highlights:
Drones was the seventh studio album by the English rock band Muse, released in June going gold. The Pale Emperor was the ninth studio album by Marilyn Manson released back in Jnauary. F.E.A.R. was the eighth studio album by Papa Roach in January. Threat to Survival is the fifth studio album by American rock band Shinedown. Into the Wild Life is the third studio album by American rock band Halestorm was out in April.
The Purple Album is the twelfth studio album by hard rockers Whitesnake. It contains remakes of songs from Deep Purple band lineups Mark III and Mark IV, when Whitesnake lead singer David Coverdale was a member of that band
Return to Forever is the eighteenth studio album by the German rock band Scorpions. It was released in Europe on February 20, 2015. A Conspiracy of Stars is the 21st studio album by British hard rock band UFO, released on 23 February 2015. Meanwhile in Burbank… is a 2015 studio EP by American hard rock band Stone Sour. The EP consists of five cover songs from bands that influenced the members.
There was also a release from Swedish rockers Europe, who produced War of Kings their tenth studio album. One of our favorite veteran bands this year Black Star Riders who released The Killer Instinct at the start of the year.
A special mention goes to the 22nd and final album by Motörhead. Bad Magic was released in August 2015 and produced by longtime collaborator Cameron Webb. RIP Lemmy Kilmister, 1945 – 2015.
We wrote in our review of Bad Magic that track 9 'Till The End' gets very personal as Motörhead tone things right down and produce what can only be described as a metal ballad. The song is very reflective of Lemmy's attitude toward his life and the way in which he continued to be until the end. From the opening guitar solo to the simple yet effective drums, the overall production of this song is phenomenal. Fans that have followed the band for a long time on this journey may even shed a tear at this.

Now, if review views are anything to go by, here are RAMzine's top reader selected albums. Firstly Robin Trower Something's About To Change, to which we said "Long-time fans are unlikely to be disappointed, and anyone wanting to play guitar simply has to listen to master class like this at least once in their life".
Closely behind on views was our review of Joe Satriani's Shockwave Supernova which will "Enrich and Enliven your Spirit!". Then thirdly Backyard Babies's Four By Four featuring "Raw prime cuts of Rock 'n' Roll"!
---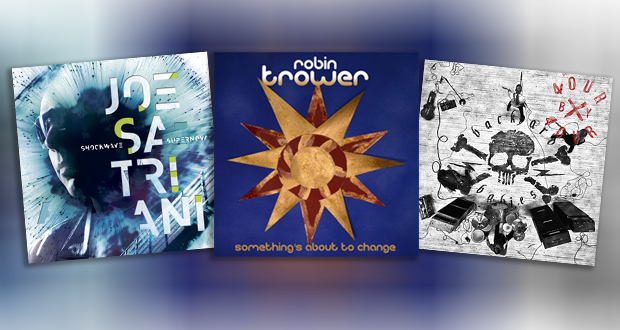 There has been a lot this year, and we are not even going to try and put them in any sort of order. All rockers and meatheads out there are entitled to their own order. However here are some of Team RAMzine's favorites. Let us know your best album of the year in the comments section below.
RAMzine Contributors thought hard and came up with their top release of the year.
[divider]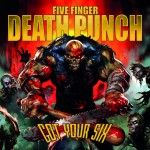 Got Your Six by Five Finger Death Punch
Got Your Six has been my easy listening of 2015. Its there for whatever mood I'm in, generally when I'm walking somewhere this is one that I stick on the headphones. I need that beefy element to my music and Five Finger Death Punch provide that. It was great to see them come in at number 6, in the UK charts.
Genre: Metal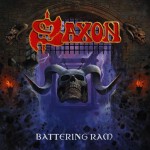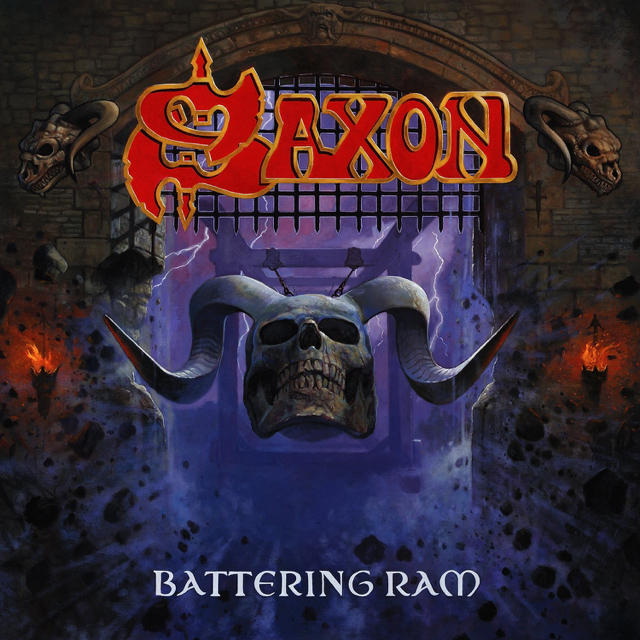 Battering RAM by Saxon
I had to be greedy and pick two favorite albums! Another that has been on my playlist from it's release is Saxon's Battering RAM. The band show their experience on this album, producing a metal album that sounds exactly like Saxon should. The self-titled opener Battering RAM is a fierce start, and Queen of Hearts shows diversity and showcases some perfect high vocals towards the end.
Genre: Metal

[divider]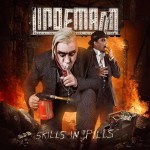 Skills In Pills by Lindemann
This entry is totally a personal, guilty pleasure but this was the record I was most hyped for this year. This album is brought together beautifully by the music prowess of Peter Tägtgren and the unmistakable voice of Till Lindemann thrown in with some taboo lyric subjects for good measure.
Genre: Industrial Metal.

[divider]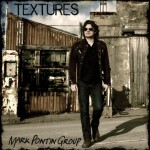 TEXTURES by The Mark Pontin Group
RAMzine Senior Writer Neil Mach
Unencumbered heavy metal, folk and blues. With fire-hearted guitars, crisp dark rhythms, progressive tendencies and anthemic intentions.  Pontin is the new Jimmy Page and this album is filled with the scope and magic of early Led Zeppelin. Want runes, stairways and hermits? This is where to come.
Genre: Blues Rock.
[divider]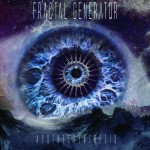 Fractal Generator by Apotheosynthesis
RAMzine Senior Writer Pagan Hel
Hard to pick a favourite, but pushed I would say Fractal Generator's Apotheosynthesis for the fact it is Death Metal with a difference and that difference is the added atmospherics, not to mention the band actually define themselves as numbers which is very original indeed – Brute force meets volatile!
Genre: Death Metal.

[divider]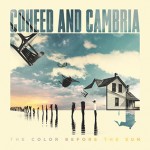 The Color Before the Sun by Coheed and Cambria
After a couple of lesser albums, Coheed and Cambria returned to remind us just how good they are. It may be big, brash and over the top put underpinning The Color Before the Sun is the emotional hook that so much rock is lacking in. They are back.
Genre: Progressive Rock.
[divider]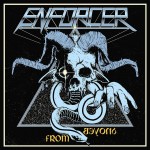 From Beyond by Enforcer
There were many great albums this year, but looking back on them all, From Beyond really stood out. This album reminded me of everything I love above classic heavy metal; the rampant riffage, pounding drums, rip-roaring solos, vibrant vocals and catchy hooks.
[divider]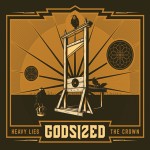 Heavy Lies the Crown by Godsized
A triumph in what is real British heavy  metal, this album proves the Country still has a fine pedigree of music talent. Soaring vocals, crushing riffs, and powerful, emotion driven guitar solos. Insane writing abilities make this a band with a promising future,
Genre: Metal.
[divider]
We also asked Lee from Faux, Darly & Nick from High Hopes, Marc Malone from Torus , Mark Yacas of Death Remains, Chris of Silhouettes, Rik Gilbert of Adelphia, and Joe Kibble of Black Art – what their favorite albums of 2015 were!
[divider]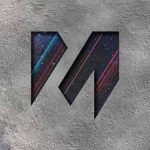 Good Intent by Press To Meco
Lee Male (Vocals) of FAUX
This album marks the start of something fresh and exciting for UK alt-rock, it's punchy, different and as catchy as it gets. The band mix beautiful 3 part harmonies with dissonant guitars, twisted rhythms and catchy hooks.
Genre: Alt-Rock
[divider]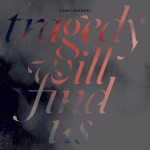 Tragedy Will Find Us by Counterparts
Daryl Pryor (Drums) of High Hopes
It's raw, emotional and filled with passion. Counterparts are a band that always stay true to themselves and their music.
Genre: Melodic Hardcore.
Grow by Chon
Nick Brooks (Vocals) of High Hopes
 This album is a perfect blend of groove, progression and clarity which captivates any listener to get lost into its chill yet technical sound.
Genre: Progressive Rock, Math Rock, Post-Hardcore.
[divider]
Marc Malone of Torous
Whilst impatiently waiting for the next Tool album, I got a wee fix from Maynard's band, Puscifer, with Money Shot. Simply it's glorious. It's ability to dive between subjects of Philosophy, God and modern culture with a tongue-in-cheek tint gives us Art the industry desperately needs right now.
Genre: Alternative, Rock, Industrial, Electronica.
[divider]
Juggernaut: Alpha + Juggernaut: Omega by Periphery
Mark Yacas (guitar) of Death Remains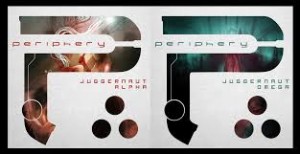 This is album of the year for me cause it pretty much ticks all the boxes. Riffs are everywhere, the vocals soar throughout in songs like 'Alpha' and '22 Faces'. It's heavy yet melodic, fluid solos, did I mention riffs? unrelenting especially in songs like 'Graveless', 'The Bad Thing' and "MK Ultra'.
Genre: Metal/Progressive/Rock/Experimental
 [divider]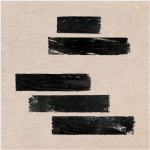 Black Lines by Mayday Parade

Chris (drummer) of Silhouettes!
This album is their most risky and daring effort to date, a risk that we think has totally paid off! It's gritty, it's dynamic and it's very addictive. The guys really put their hearts on their sleeves making it impossible not to connect to the emotion of each song.
Genre: Pop Rock
 [divider]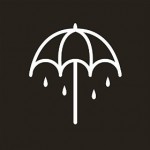 That's The Spirit by Bring Me The Horizon
Rik Gilbert (drummer) of Adelphia
As a whole, this album is a work of art from the artwork and layout to the diversity and step into the dark for bring me the horizon!
It's a great example of a band changing direction and confidently owning it with a strong message that 'we are still here and have something to say' this album continues to offer new things with every listen and will continue to be a strong offering for a long time!
Genre: Rock
[divider]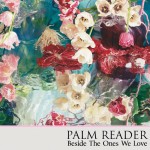 Besides The Ones We Love by Palm Reader
Joe Kibble (vocals) of Black Art 
Nothing in recent memory comes close to this record! It is beautiful, intelligent and ferocious every bar of every song has been painstakingly crafted to serve a purpose but it never sounds forced or regimented. Passionate music for angry people. GOLD.
Genre: God-only-knows-core
Let us know your favorite album of 2015 in the comment section below. \m/