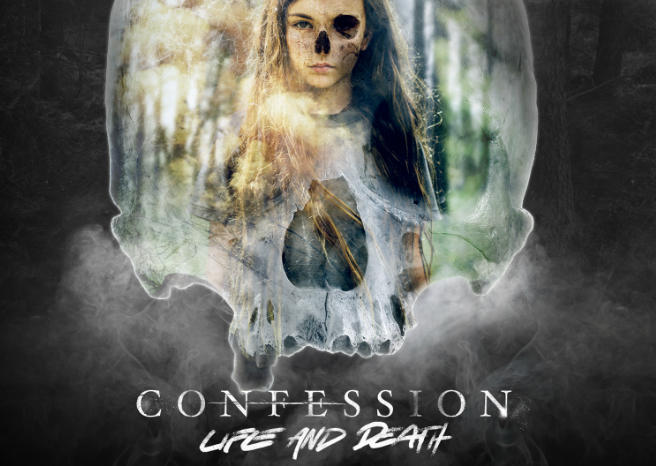 'No More Fucking Fear' – a motto we could all learn from. When you've been through it all, and come out of the other side unscathed and with a higher understanding, it's safe to say that you no longer need fear your problems and the unquestionable uncertainty of life. Aussie band Confession's front man Michael Crafter certainly feels this way. The band's third album 'Life and Death' bases itself around the journey of Crafter's life over the last 2 years. A mess of births, deaths, illnesses, friendships and love inspired and sits at the core of this, quite frankly, fantastic album. Beginning with life and ending with death the album is a cycle of pure emotion which is impossible not to sing along to.
Beginning with an intro track and leading into track 2. 'Still Breathing' is the fast, relentless and beefy sound that we have all grown to know and love about Confession, there couldn't be a better beginning to an album. Despite looking stupid/insane in public, its hard not to shout along to the chorus' in this album, especially in 'Still Breathing'. Despite is ferocity its a serious feel good song, "live and breathe, living forever young". Not many chorus' make you want to grab your buddy and hit him with a bottle of beer* and scream "LIVING FOREVER YOUNG" but this one definitely does. The song reminds us that we have to do the things we want to do whilst we can because as Crafter says from the off "I can see that time is ticking away from me". Sadly, this is true, so kids listen up, and listen well, Crafter knows what he's saying, because he's "LIVED THE FUCKING DREAM".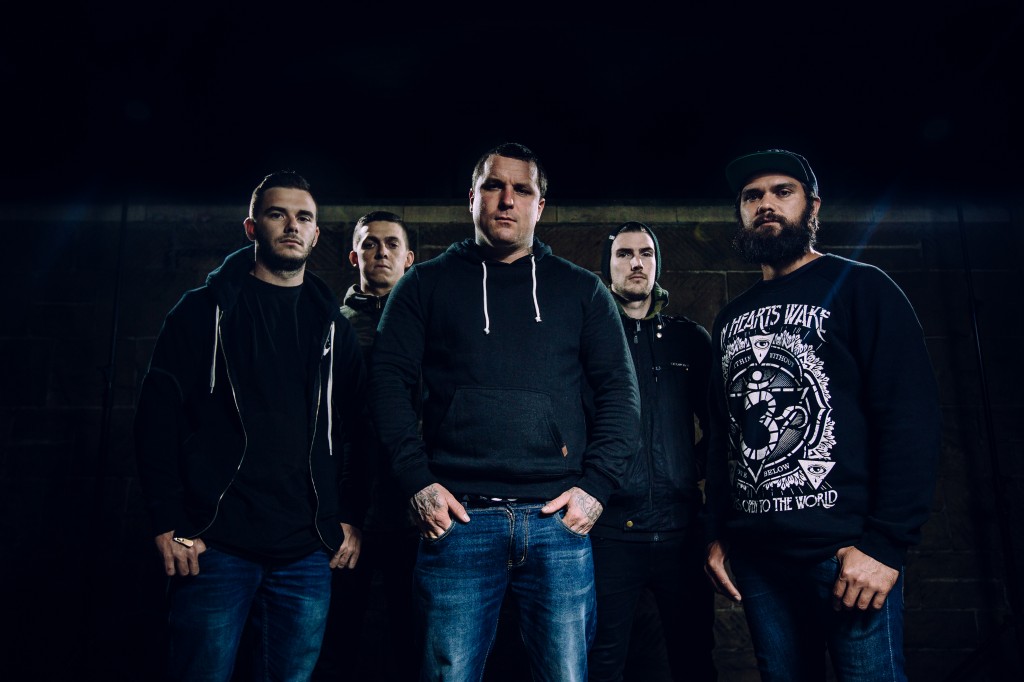 Track 5, 'Fuck Cancer' is one of sorrow and is the point at which the album reaches mid cycle. Illness, something we have all witnessed and struggled through and made an effort to help with. The band's new merchandise features the song title 'FUCK CANCER' some products give 100% profit to Cancer Research. A touching gesture I think, made by genuine people and genuine fans.
The whole way through the album has what can only be described as an epic feel to it. I often imagine myself riding into battle atop a flaming horse with an army of bears at my side. With sounds much like that of Architects, The Ghost Inside and Bury Tomorrow and contributions from members of The Amity Affliction, Northlane and Misery Signals this album is a force to be reckoned with. I do however believe the band itself has much further to go until they reach "their sound". The third album is often seen as being the "pivotal" point in a bands career, the make or break. I feel like this album has done neither; it has just made their foundations of their future even stronger. The album is by no means disappointing or lacklustre, it is strong, full and a step up from their last releases 'Cancer' and 'The Long Way Home'. Recorded in California with Dan Castleman, known for his work with Christian metal bands As I Lay Dying and Impending Doom, the quality is impeccable. Rich tones, full bass, crisp snares and a punchy bass drum lay the sound for loud, clear and full vocal brutality.
A fantastic album performed with real emotion. Something listeners can relate to whilst getting down and jiggy with it.
*Actions may be considered as assault.
9/10
Confession 'No More Fucking Fear' is out July 21st 2014 (UK, Rest of Europe) via Lifeforce Records.
Video: CONFESSION – 'Fuck Cancer'.