Ash and Marquis are brothers and are also in a Horror-Punk styled band called "Vladimirs" and formed in 2005".
A very interesting and eye-catching logo, as well as a superb cover that almost looks futuristic and very unlike the usual death metal covers (black, mysterious and ominous in visionary findings) that don't really do much for creating anything different, whilst FilthxTractor have taken the initiative to do something opposing – so kudos to them!
'The Beast Holographic' is a superb array of quality music, with essential guttural secretions and as you would expect a death metal album to be, and they do not disappoint on that level. The music is slow and threatening but contains all the gnarly extras along with a doom element that gives it that sinister feel of death.
Igniting an intense array of guitar that seems slightly muffled on 'Six Knives of Redshield' which is a shame, but comes alive again on 'Earth to Anvil'. The titles of the said tracks are also quite unusually named as 'In All Forms Reptilian', which hosts a much higher tempo than on the previous tracks, with a monumental kick beat playing amid more muffled guitar and malevolent vocals. It is, however, a superb piece of writing.
Violent aggression comes in the form of 'Third and Final' as it is paved in ambient tones and high octane levels of rhythmic sway, hosting an ominous vocal that merges together and becomes a harsh toxic persuasion.
The title track 'The Great Shadow Infiltrator' starts off with another doom laden moment with ambience flecked all around its formidable satisfactory dark rhythms.
Shrill and harsh this track, 'The Eye at the Divide' explodes with guitar flexibility and for once not sounding muffled like it was recorded at the back of a room. It immediately charges rife with rampant fertility, is balanced and a well thought out track that gives in turn solid rhythmic patterns with lots of diverse expression.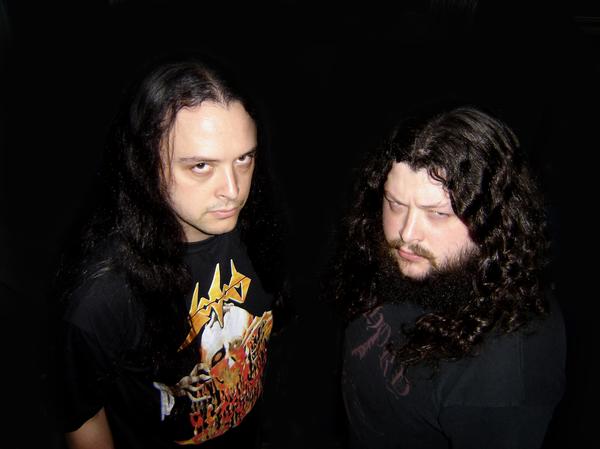 The cascading free flowing rhythms of 'Freedom Conditional' are immense as they are far reaching, with ear splitting melody that furthers itself from the doom laden moments of any previous tracks. Soaring blast beats and skull crushing, shrill guitar moments amid a mesmerizing display of melodic hypnotic wash make this one to savour!
'Coffle…' I actually wrote this down as Coffin at first but then realised that Filthxtractor have a tendency to use only unusual words for their titles! This powers into the unknown with a tidal wave of ferocity and firm unbending rhythms that climb amid a superb throaty growl.
'With Cold Calculation' this track is once again a gigantic slab of rising and passionate rhythms that glide effortlessly to ever quickening blast beats and holds a lot of teasing captivation that is seriously challenging and a welcome blast to the aural.
The closing moment of 'Shackling the Long Usurped' does not come lightly. Its invigorating pummelling beats and rapturous frets swirl around more throaty grasping guttural voice and leaves one grinning inanely as it ferociously bruises with unbridled energy.
To sum up: exhilarating as it is, this album also plays host to some darker moments of doom so incorporating a lot of welcome diversity. With lots of destructive resonating guitars that build to a high proportion on a lot of the tracks and savagely kicks with its ominous and sinister moments of more thought provoking encounters amid captivating throaty rasps of evocation, it is certainly a lot for the listener to grasp and hold on to and almost impossible not to find something to like here
Personally, I prefer a more uplifting tempo as on 'The Eye of the Divide' and 'The Beast Holographic' with its anthemic qualities, but found myself slipping back to re-listen to the track 'The Great Shadow Infiltrator' with its ominous flares of doom. These three tracks prove just how diverse FilthxTractor is at showing off their skills and highlighting their talents to a very high degree. Brewing up plenty of ambiance and heavy intensity – this album is on to a winner!
9/10