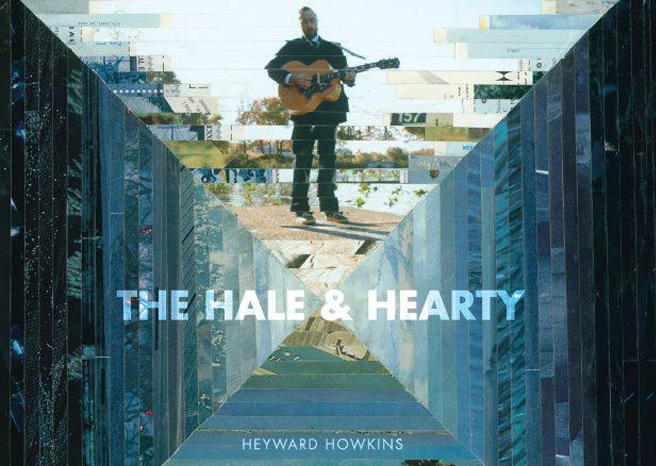 Combining pop, folk, rock and narrative song writing, the début release from Heyward Howkins 'The Hale & Hearty' features songs grounded in his local (Philadelphia, PA) surroundings, but his mellow songs also meander, sometimes more by chance, into whimsically imaginative worlds.
Heyward first gleaned attention in the early 2000s as the lead guitarist for 'The Trouble With Sweeney'. Howkins is also a founding member of 'The Silver Ages', the critically acclaimed choral group with singers from a wide range of Philadelphia-based bands. This project amply demonstrates his vocal style and artistic merit gained in these other projects.
The opening song 'Thunderin' Stop' pulls together themes of the album – the feeling of deep ties to a time and place – while remaining outside. The caramelized vocals are deftly set against a gently picked accompaniment of quavering strings and sensitively exuded guitar notes.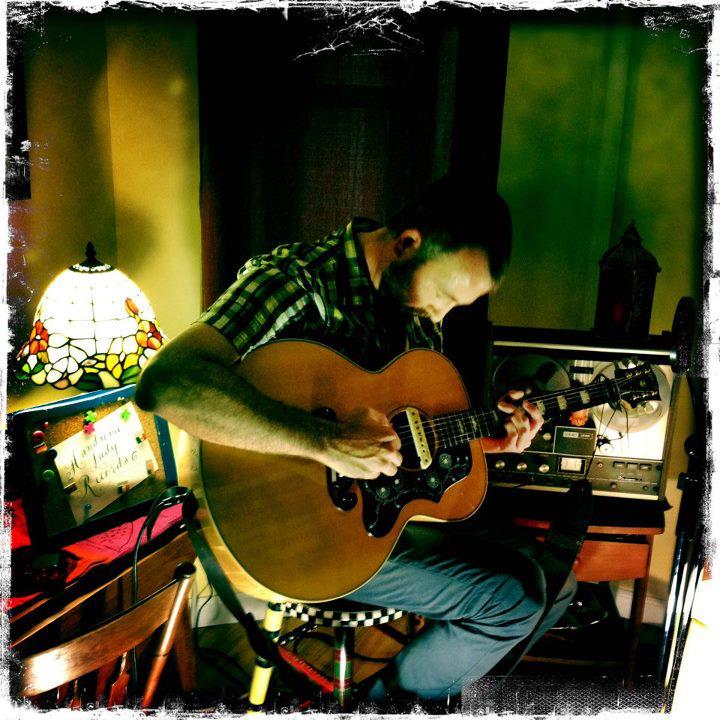 Title track ' Hale & Hearty' has a nodding beat and a basketful of fretful strings that weave themselves around the corn-bud rhythms. A bass burps gratefully against the papery vocals, and an engaging horn note bumps raffishly against the lyrical content. This is a gentle and thought provoking piece.
'Spanish Moss' – about Savannah's early plantations and their owners – jangles and quivers just like the moss on a branch. A delicate harmony is paper-thin, allowing light to shine through the bones. 'Sugar Sand Stitched Lip' is also moon-silver and tremulous. The lightly scuffed guitar chords create the rhythm, as the vocals are set against a backdrop of eerie mournful calls heard in a distant wind. Heyward's tender voice wisps like grey smoke lifting from charcoal.
'The Raucous Calls of Morning' is reminiscent of the work of Simon & Garfunkel. A sense of expectation is created in the early bars, and when the drums rat-a-tat into being, the song develops into something larger and more significant than the early buds reveal. Taking a hesitant step from rock to rock, this is a journey into lasting daylight.
'Flash Mob' has crystal vocals that nestle inside petals of strings. The dauntless rocky beat, and the confidential implications of the voice, creates a work that is suggestive of 'The Smiths'. 'The Live Oak' is a folksy piece with a haunting gale that blusters through the bare branches of vocals.
'Plume and Orange' is a ballad about the last two birds left upon a ravaged earth. Birds of paradise, birds of hope. Sighing strings create a sense of melancholy, but the song is ultimately hopeful – with a winning throb and a smiling verse.
'Cocaine Bill' is darker. It is adorned with a sense of discomfort, and an uneasy, strummed beat. Finally, in 'Hudson Piers' Heyward Howkins has created a warm, sentimental hymn to the people of the piers. The quaintness may remind you of the Kinks song "Waterloo Sunset".
This is a sweet, almost sleepy, record that showcases the distinctive voice of Heyward Howkins, illustrated by compositions that are delicately tempered by soft arrangements.
7/10