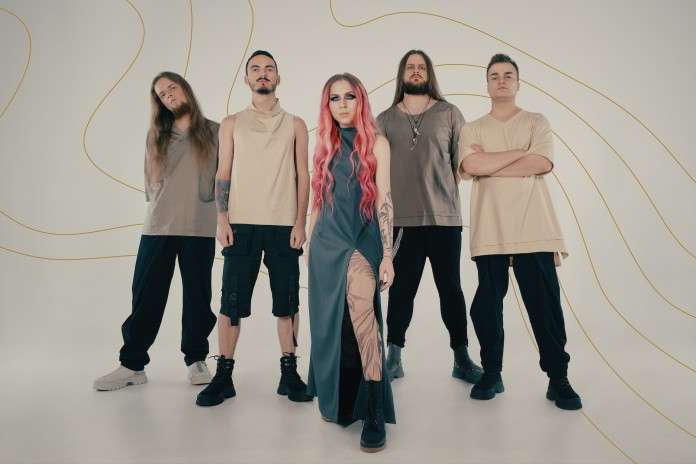 Imagine a mix of rock, melodic metal, and symphonic rock all spiced with a little of doom and even folk…well, imagine no more: here is the Ukrainian band Ignea to provide exactly that. Their second album, The Realms Of Fire And Death is one of those concept albums with a storyline cementing the tracks together.
Opener, 'Queen Dies' has, like many on this album, the delightful, melodic voice of Helle Bogdanova lulling us with sweetness before the death metal growl contrasts strongly. The second track is called Чорне Полум'я which, for those of us who struggle with languages, is also the bonus track 'Black Flame' but sung in English… both have Helle's delightful vocals which, alternate with the deathly roar. 'Í Tokuni' (a cover of a song by the Faroese singer/songwriter Eivør whose version is mystical and enchanting even if I can't understand a word…although the title translates as Into The Mist.) Ignea may play with the melody but it remains fairly true to the original and, because of that, it is my current favourite.
'Too Late To Be Born' may start out with a stylophone crossed with mouth harp but the riff blasts in with growled vocals and we're definitely in Ignea-land. Some nice guitar work too, although I miss Helle's melodic touch. 'Jinnslammer' is all death metal before the delightful chorus and symphonic keys lift it high. 'Disenchantment' then closes with a classical intro before the hearty riff plays with the melody rather cleverly.
Personally, I would have preferred Helle to be the only vocalist as her voice may be sweetly melodic but it has the bite to carry all of these songs without the growling sections…that's just me because, if you like the semi-death genre mixed with symphonic metal of the highest order, you'll love this.