Ios own individual mixture of post-hardcore and progressive music gained them enough local success (in Birmingham) to record a self released EP which triggered a career spawning two full length albums since. The dawn of 2013 saw the release of Io's 3rd album, Our Disintegrating Museum which is set to continue their amazing run so far.
Firstly, Our Disintegrating Museum is definitely an album for the prog-rock fan. All the songs on the album seem to follow the same progressive structure of a slow intro that builds momentum before some classic post hardcore vocals and then a long instrumental segment which, more than often, seamlessly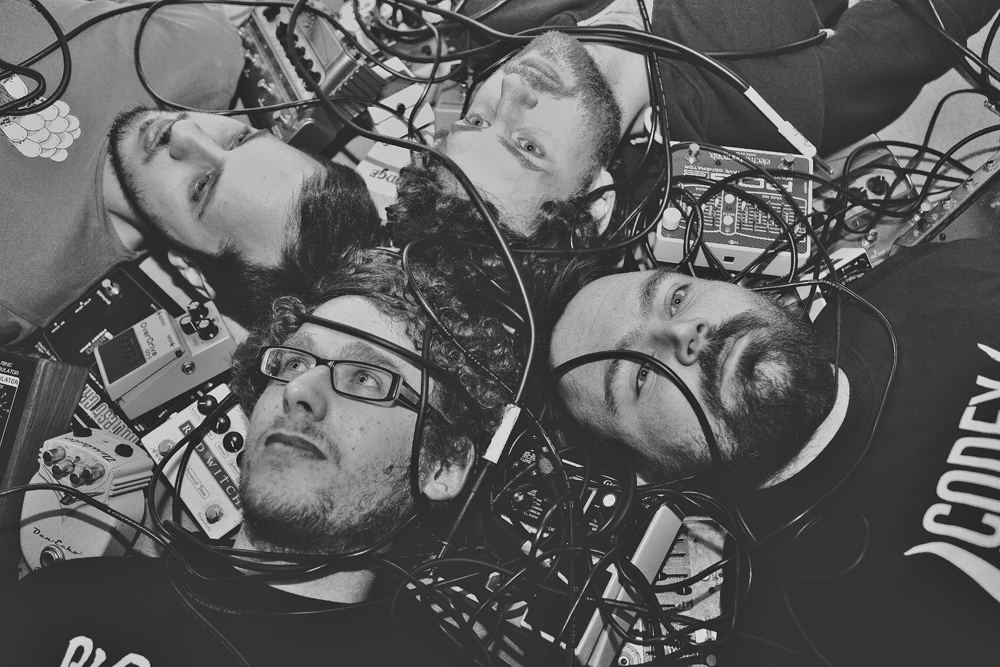 becomes the next song. However given the mostly prog-rock nature of the record it doesn't quite reach the standard you would expect of this genre until a bit later into the album. The two opening tracks give a slight glimpse into the records potential but fail to provide that trance effect you'd expect from prog-rock.
Vultures of the Arctic see's the record pick up and improve from here on out.  The songs from this point onwards have something extremely individual about them whether it is the heavy melodic riff in I'll Need a Diagram or the grandeur clad finish to Vultures in the Artic. The main improvement, however, has to be the eventual success in ensuring the long, instrumental segments allow the listener to get lost in the music with their consistency becoming slightly hypnotic.
Our Disintegrating Museum is a record which genuinely achieves something not all bands can. Io show a unique skill in combining two very different styles along with some other quite quirky inclusions to create what is on majority a very entertaining record. Though I found the first 20 minutes of this album frustrating, the rest was definitely worth checking out as I found it a little daring but ultimately rewarding.
7/10