Keen Eyed hail from Trieste in Italy and began life as a club band in 1985 covering classic songs from the 70s onwards. As the line-up changed they began to write their own material and play nationally, breaking up in 1991 after having established themselves at what's gone down in Mediterranean metal circles as a "memorable concert" at the Valentinis Discoteque, during the Natale Rock '88 Festival. Drummer Fabio Paolino and bassist Giorgio Gruden went on to form the rock/prog crossover band Teorica, then alongside guitarist Ricky Zarba they reformed the band in 2006; keyboard player Ricky Scarantino has been with them since then, and Angelo Gervasi joined them more recently as lead vocalist, culminating after all those years in Reflection, their debut album released independently.
The synthesised introduction that is Dream Part 1 bows out as Gothic rocker She's The Devil sprawls forth like vintage Sabbath making out with Atomic Rooster, before guitar and synthesiser repeat a teasing melody to each other, and it all pushes atmospherically towards  conclusion with crashing drums and anguished vocals. It's a similar situation later on with Labyrinth though the keyboards are more symphonic.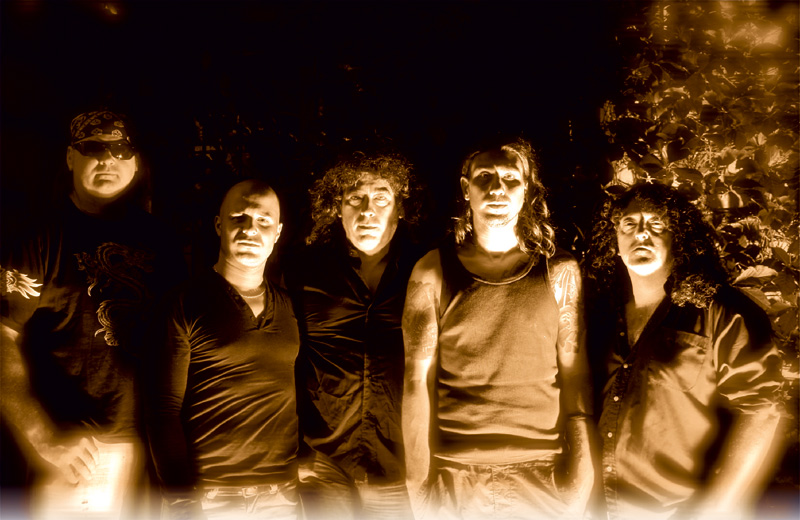 Expecting Reflection to be the sound of an eighties metal band reliving their youth on record, the songs themselves lean towards prototype progressive rock band arrangements. Take The Age of Reason, it recollects that period back in the mid-1960s where white British soul bands started appropriating psychedelic sounds – it's what lead to bands like The Synn, mutating into Yes and even echoes the original Deep Purple whose vocalist Rod Evans had that Walker Brothers croon going on, albeit that Gervasi pitches his voice at its highest throughout; the strain of it coming over tastefully for the most part. Whereas musically the band's rhythm section hold to the early R'n'B roots of Procul Harem, a dash of PFM and Banco can be heard but that might just be this Italian band's classical upbringing, there are also arrangements that call to mind the early work of Genesis wherein Hackett would produce extended elegiac solos, and Zarba is adept enough on his six string to scale soulfully while adding some wicked twists within that type of framework.
Fishing Dreams begins with a naggingly-pleasing clean guitar line before moving into orchestrated progressive harmonies, You Make Me Feel, I belong To You offers a slower guitar intro and solos within a song that's chiefly piano driven and features Marina Sabbadini on backing vocals as it reaches its climax (think Pink Floyd's Great Gig in the Sky),  Lovely Hell despite its title is another symphonic ballad with stirring guitar solo and piano coda but there too many similarly paced songs sequenced together. However, they also offer brisk symphonic metal shredding on Problems Behind and Hold Me Tight, in between pairing things down to just Zarba and Gervasi for the acoustic Scent of Feeling, and it ends with the melodramatic Goth metal of A Love Token in the Dark and the guitar heroics of the instrumental coda Dream Part 2.
Reflection has been labelled as a hard rock album but this is feelgood prog for rainy days, how Keen Eyed translate that live on the stage I've no idea, but for now it's keeping my rainy day blues away.
 7.5/10