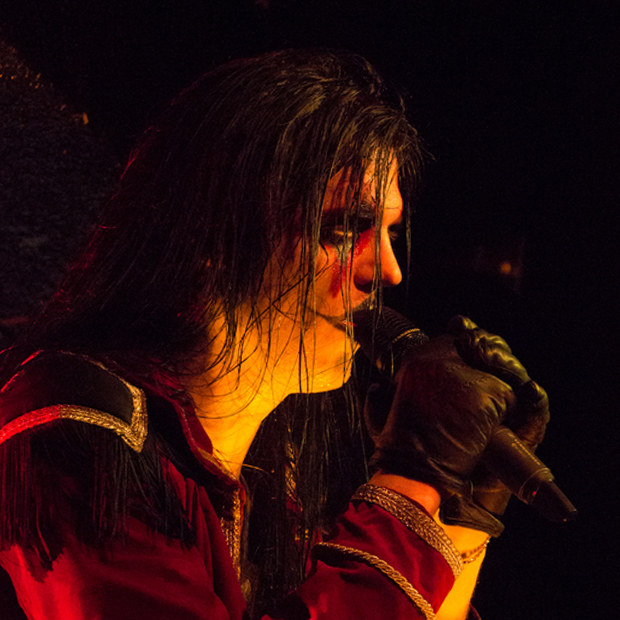 Avatar, no not the film, it's the crazy Sweedish band and tonight they invade Manchester.
A circus theme intro song is played, one by one members of Avatar appear on stage and take position, waiting for the leader to arrive. Johannes makes his entrance onto the stage, The band play 'Let it burn' and the crowd went insane, not normal insane but Avatar insane! But brace yourself a storm is coming!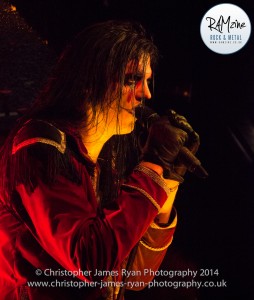 'Hail the Apocalypse' is the next track and good golly the insanity just got notched up a gear. This apocalypse is a beer infested sweaty one to say the least! Next we are treated to 'What I don't know', Johannes says "If you know this song, then sing along, if not then fake it!".
"Show me your spin" ready for 'Bloody Angel' – to which I gotta say the bands head spinning is rather impressive it's all pretty much in sync.
Johannes talks to the crowd: "Manchester I need something from you, I need horns in the air! I said I need horns in the air! And keep them up, wanna know why Manchester? Because it's Heavy Metal Anthem time! Goddammit I said keep them up how hard is it??".
It's rather funny to hear and sorta scary as I feel he may eat us all if we don't obey. 'Paint me Red' is the following track and I feel the crowd are now obeying the master puppeteer. Not gonna lie, these crazy guitar solo's are defiantly more awesome live! It's a mind blowing metal overload!
It then goes dark and quiet. Audio begins then a guitar is played, its 'Vultures fly'! "Jump Manchester, let me see you Jump!". The crowd giving a thunderous round of applause to the solo's why yelling "Hey Hey Hey" – this crowd sure packs a punch!
"We are from Sweden, we eat Metal and sh*t Lightning" says Johannes. He continues "It's been a while since we have been in Manchester and it looks like you lot have multiplied since the last time!". "Gotta do a favour Manchester, you will go insane with us. Do we have any Metalheads in the building? Then we all love Ozzy Right? I can't fucking hear you, I said we all love Ozzy right?". "Good cos there is a difference between Ozzy insane, and Avatar insane, so are you sure you want to go insane with us?".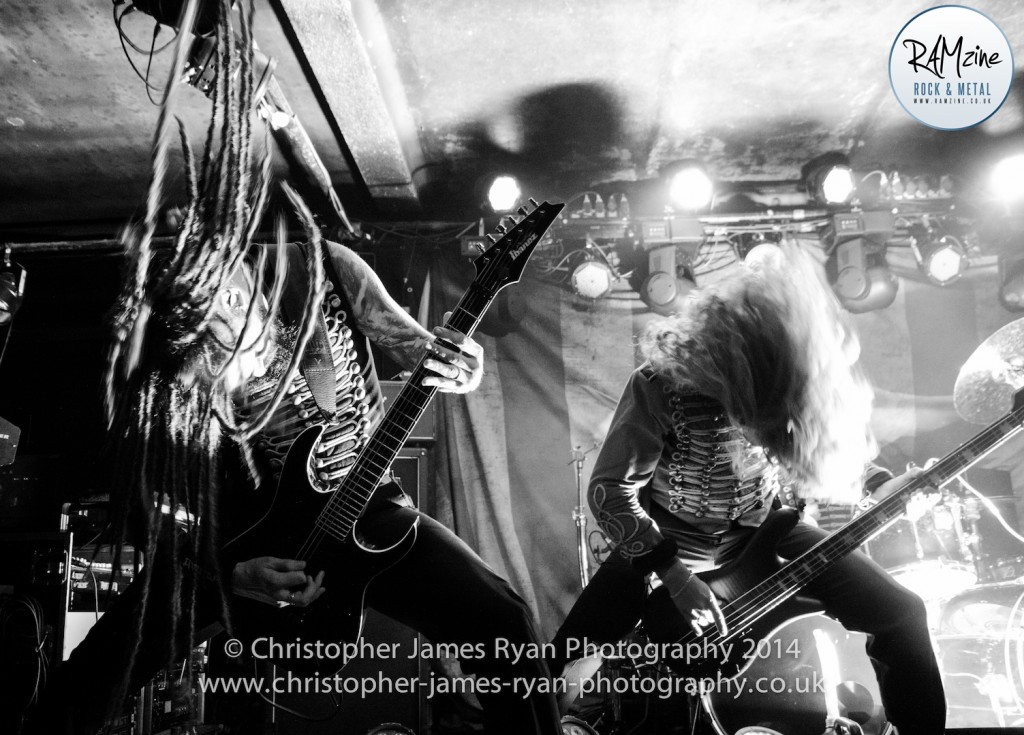 The crowd scream in anticipation for what this next could be, and luckily for all of us it was 'Smells Like A Freak Show'. Yes! Everyone went insane and a pit has been formed tally ho.
So, after all this mayhem 'Tower' is the final track to be played. The atmosphere has defiantly changed from insanity to just look and listen. Slow clapping has emerged it's chilled until mid point, when it picks up's a bit. As the last beat is played they bow and walk away one by one.
"All the way from Goteborg Sweden, finally back in Manchester, Ladies and Gents, Boys and Girls, my Children we are AVATAR! Manchester you have been fantastic Thank You!" – Avatar
Well it's been an incredible night! Insane but in a good way, as everything calms down I think on that note it's time to end the review! Until next time Chris signing off!! \M/