It's always a hard ask to open a show like this – its early, people have been waiting around in a queue outside since God only knows when and the first thing they get is Confessions of a Traitor front man Stephen MacConville jumping over the barricade. Credit where it's due, I thought MacConville was fighting a losing battle but his persistence paid off to the tune of a final circle pit, joined by bass player Chris Wallace and guitarist Jack Darnell. The persistence aside, the five piece have some crushing riffs in their arsenal that will see them climb up many a bill in this scene.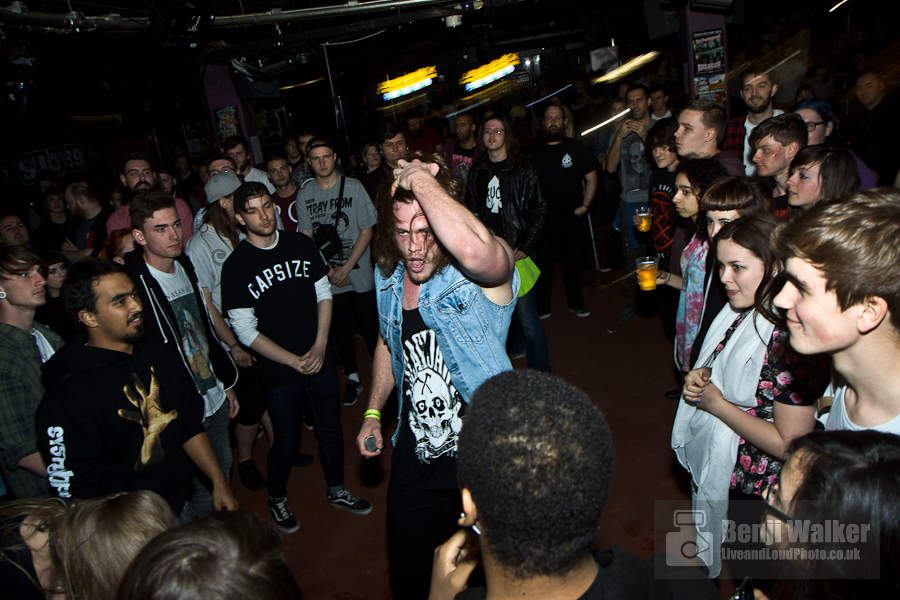 Its a tough act to follow but Guildford based hardcore crew Polar are seasoned veterans at this. Their high energy picks up perfectly where Confessions left off.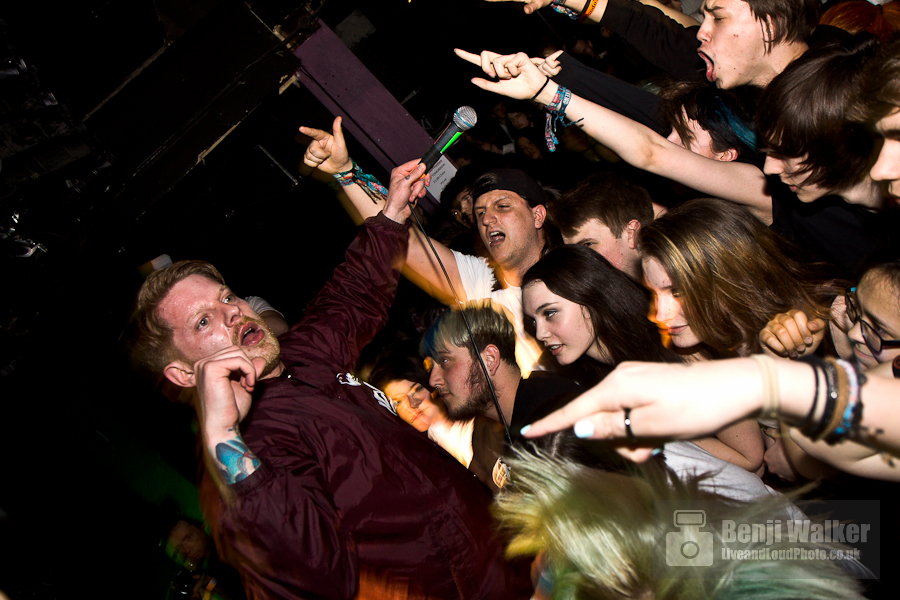 To say Bury Tomorrow have been on my radar for a short time would be an understatement. I've been shooting their shows since before I owned an SLR camera, but it's been a few years since I've caught them. They were good all those years ago, tonight they were amazing.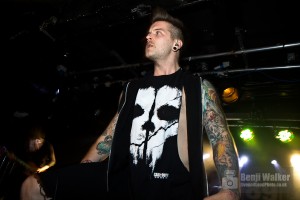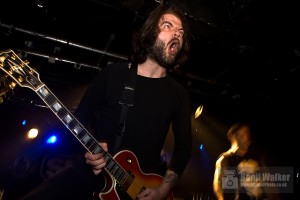 The set-list dates back to those early days in tiny club back rooms – 'Casting Shapes' and 'Her Bones in the Sand' fit in perfectly well with cuts from latest offering Runes.  There is of course the off the cuff banter between the Winter-Bates brothers –  that got to show that in a scene chocked full of bands taking themselves way too seriously there is always room for a bit of fun. This apparently is a smaller tour for the south coast metallers, with 3 days spent on tour with another few spent in the studio recording the follow up to Runes – somewhat prolific when you think debut Portraits was released in 2009 and this will be album number four.  This tour has been named the Stage Invasion tour, and while I spent a short time dodging the occasional crowd-surfer coming across the barrier into the photo pit, I thank the big guy (or the security) that its the final hoorah that sees a sea of people wash up onto the stage – the other members of the band are still there as I can still hear a tune being played but the only member visible is frontman Dani Winter-Bates.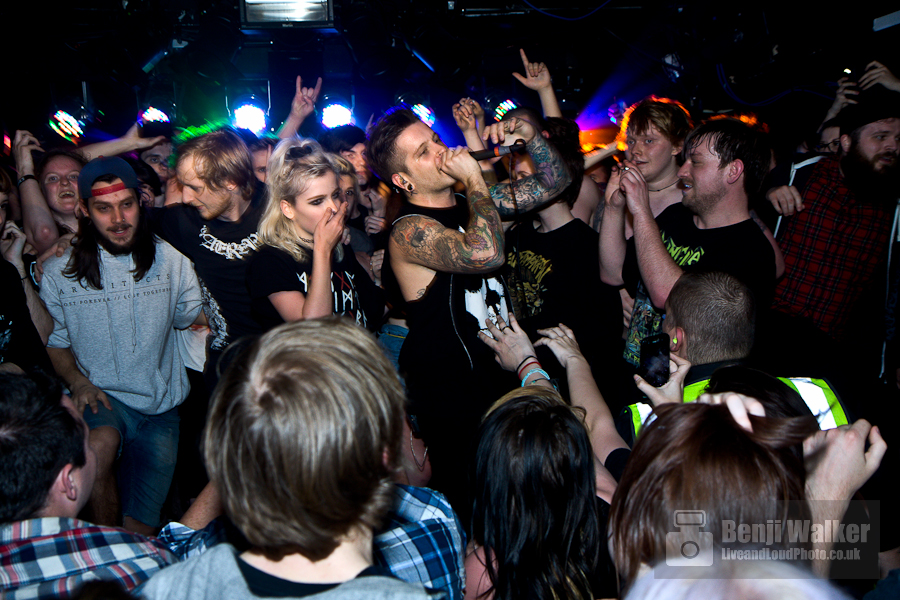 See our full photo set on our Facebook page.