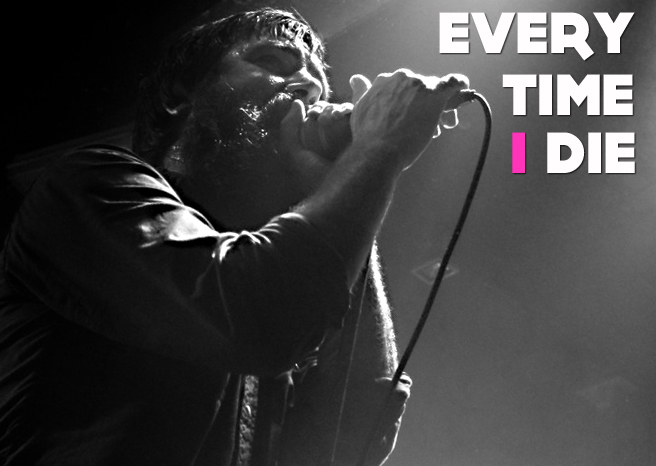 Off the back of their latest Monumental Rager Ex-Lives, Every Time I Die returned to the UK to prove why they are one of the biggest live acts in hardcore. Then again, if you've ever been lucky enough to witness their beer-fueled, southern rock inspired brand of mayhem before, you will know they have nothing to prove really. They never fail to bring the party and that they did at Corporation in the wake of a bitter cold Sunday.
Stray From The Path are given the responsibility of warming up the crowd in anticipation. They appear to do a good job with their pummeling hardcore stylings, bringing a confident energy to the stage. Headbanging, both on and off stage, ensues and the room progressively fills up as the band's instruments blare. It's not hard to see why they have been selected to support The Ghost Inside at the Rock Sound Impericon Exposure Tour (February 2013) off the back of this performance.
Nevertheless, it is apparent that something is missing: Keith Buckley, monstrous beards and back-breaking guitar maneuvers. The atmosphere intensifies tenfold as Every Time I Die hit the stage. Ignoring the audience's chants for 'The New Black' initially, the band use the stage as their personal battleground to deliver riff after riff from their back catalogue including 'Underwater Bimbos From Outer Space', 'No Son of Mine' and, perhaps most notably for the insane participation from all involved, 'We'rewolf'.
Keith ends the night by stage-diving into the crowd to thank everyone and announces that the band would not be returning to UK soil for a while. A bittersweet conclusion to a phenomenal night but, as they say, partying is such sweet sorrow.
[nggallery id=8]