Above photo by Chris James Ryan Photography
The intimate Underworld venue in Camden town was full to the brim on Friday evening as hardcore band from Kent Feed The Rhino took to the stage as part of their current UK tour.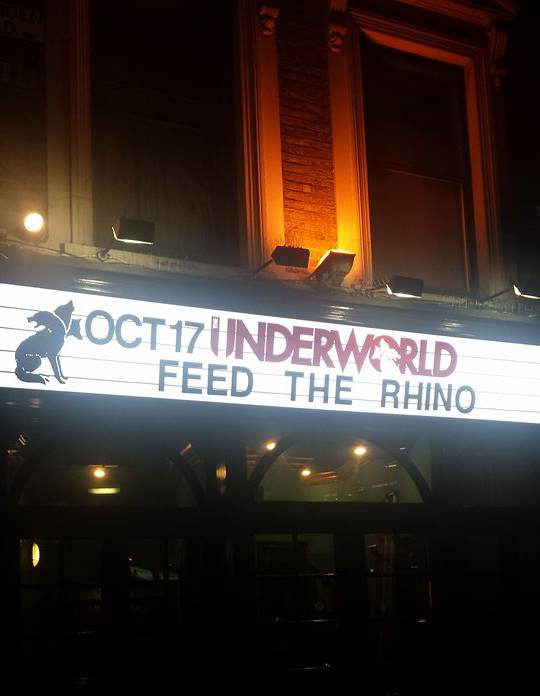 Having only recently released their new album 'The Sorrow and The Sound' we would expect a road test of this new material, sure to be a fierce attack of hardcore ferocity. Feed The Rhino certainly lived up to these expectations, having previously supported Gallows on tour, Feed The Rhino are now the main event and they throw down their material with the same intensity and anarchy. With so many great new songs on the album, the set is greatly received and the band show no signs of taking it down a notch. Plowing through their set – which heavily features many of their newly released songs, they keep things raucous and energetic. Experience on the live circuit really shows as front man Lee Tobin ensures that for every second they are on stage, this gig will be sheer carnage.
They can be proud that after setting out to make the best album that they possibly could, they have achieved this and more. What they have achieved is a sound that is a fine blend of in your face hardcore and melodic rock, which added to their existing work, really puts them on the map.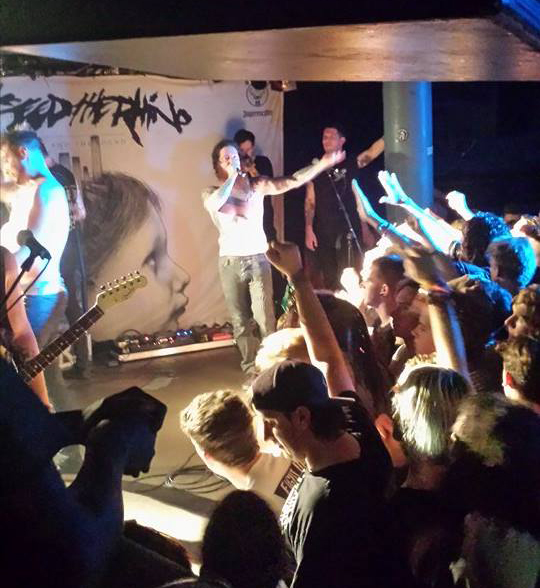 It's fantastic to see such a presence from a band, they are appreciative of the support and it is clear to see that Feed The Rhino will reward this loyalty with an hour of energy and crowd pleasing hits, from the downright dirty to the anthemic. Tracks such as 'Give Up' serve as a perfect example of this, kicking off with an infectious riff lays down the foundation for the chorus which is well crafted, melodic and catchy, before the ever present chug of the bass, riff heavy guitar work and aggressive drums kick in and encourage mayhem. Be it a singing or shouting, the set is well received throughout, and soon the band find themselves swamped by stage diving fans. Feed The Rhino have come a long way and it's clear to see that they're loving every minute. It's a small venue, but a big, big show.