Before making my way down to the Bowery District for the first time, I worked out it was five years since I'd last seen Young Guns. The two year period before that seemed that they played every festival going and had either a headline or high profile support slot each month. Fast forward to now, coming back from a few years over in the States and they aren't, by their own admission, sure how the UK market will take them now – front man Gustav Woods even asks the question of "Would anyone remember us?"  This second night of their comeback tour, in their home town no less, is sold out.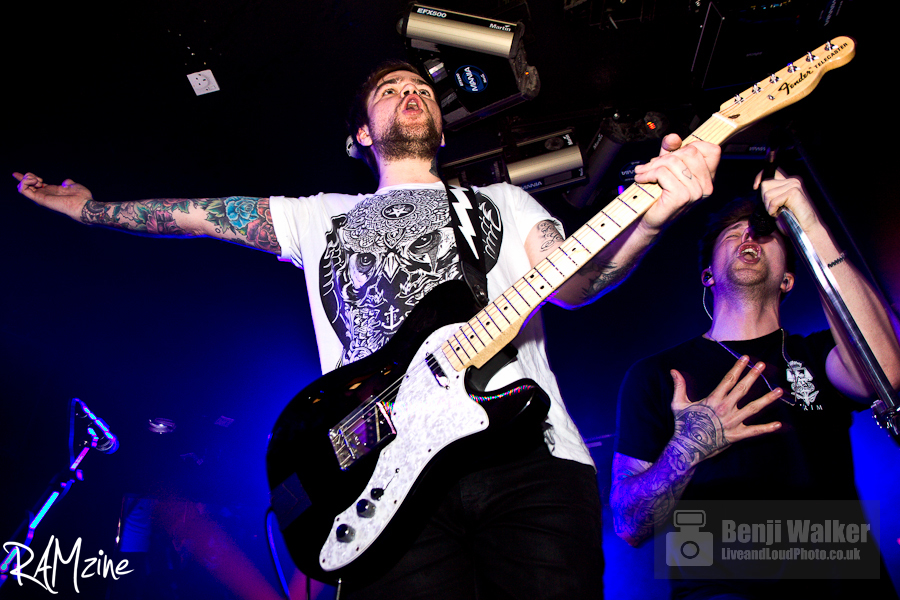 Opening proceedings early on tonight (doors were at half 6, on by 7pm) are Blitz Kids, the northern pop rockers themselves returning from a stint in America. "We've gotten lazy with our on-stage banter" points out lead singer Joey James. "All we have to do is say hello and they scream 'cause we sound like Harry Styles."  It's a solid welcome back, full of energy and passion that get the crowd well and truly warmed up, singing along and dancing away. Only potential black mark however is the inclusion of a B-side that clearly isn't as strong as the rest of the set.  The showmanship and interaction of James and guitarist Jono Yates just points out that Blitz Kids could, and probably will be headlining and selling out these venues in the not too distant future.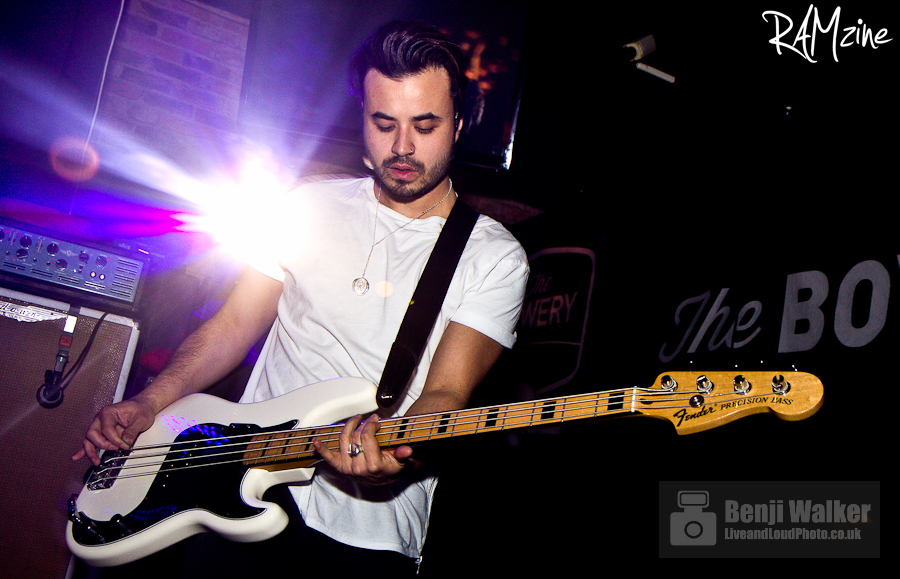 A new album is in the offing for Young Guns, but we will have to wait until June to hear fully how they have evolved during their time abroad. Tonight they offer us mere tasting sessions mixed with old favourites. Drummer Ben Jolliffe looks angry, hateful and that his kit needs to be punished – almost as if he is roaring in time to the tracks. Gustav Woods spends the majority of the set-up close and personal with the fans on the barrier, with one managing to grab the mic to finish the final chorus of fan favourite 'Weight of the World'.  "This is only the second time playing this song," proclaims Woods before shoving the microphone into the crowd with no response since they've never heard it before.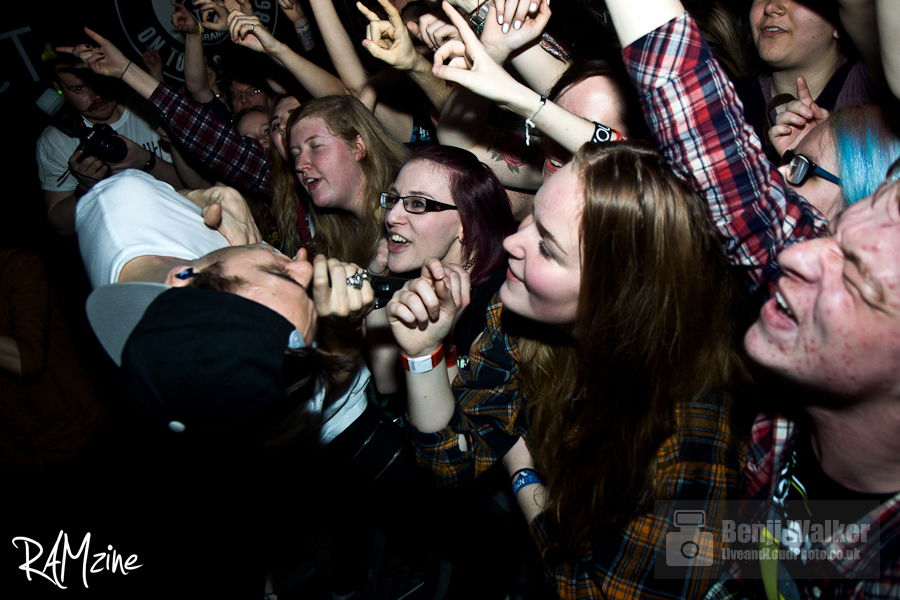 That aside, Young Guns have continued with a strong formula filled with classic rock riffs, an energetic onstage performance from all five members, and above all some of the catchiest chorus' going. 'Crystal Clear' breaks out memories from 5 years ago, remembering that I could have been a bit of a fanboy wearing my Young Guns tee shirt from the pre-order release. The question was asked whether Young Guns had come back to the UK market and still been relevant – the crowd-surfers during final song and new single 'Bones' would give you a definite yes.