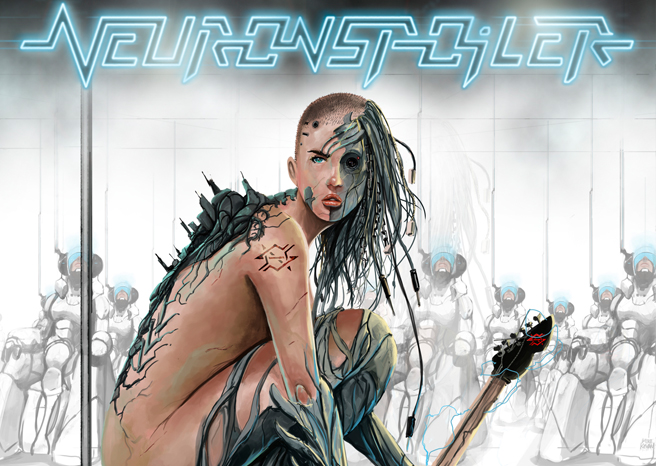 With collective feet grounded in the New Wave of Heavy Metal sounds of the 80s and their guitarists' fingers itching to play out the neo-classical power metal game, Neuronspoiler are a multi-national UK-based band whose debut album has been produced Guillermo Maya (The Answer, Adrian Smith etc).
In this day and age you have to dazzle from the outset to get some attention. However, it take several plays of Emergence to give it a fair airing for there are often so many double-handed riffs fighting to be heard it can be slightly distracting. When you pull back and listen to the actual songs, there's some good quality stuff to be heard.
Erick Tekilla has his bass settings in the Steve Harris range but his right hand approach is a modern take on Geezer Butler's rumbling pummel and it's an integral part of Neuronspoiler's sound even as Davids Shirman and del Cid edge from Maiden duelling to Helloween swooping; their vocalist JR has the high range to take them there but he's also got a warm mid-range Latin quality (Is he Spanish, I wonder?) that could possibly score them unexpected greater commercial success.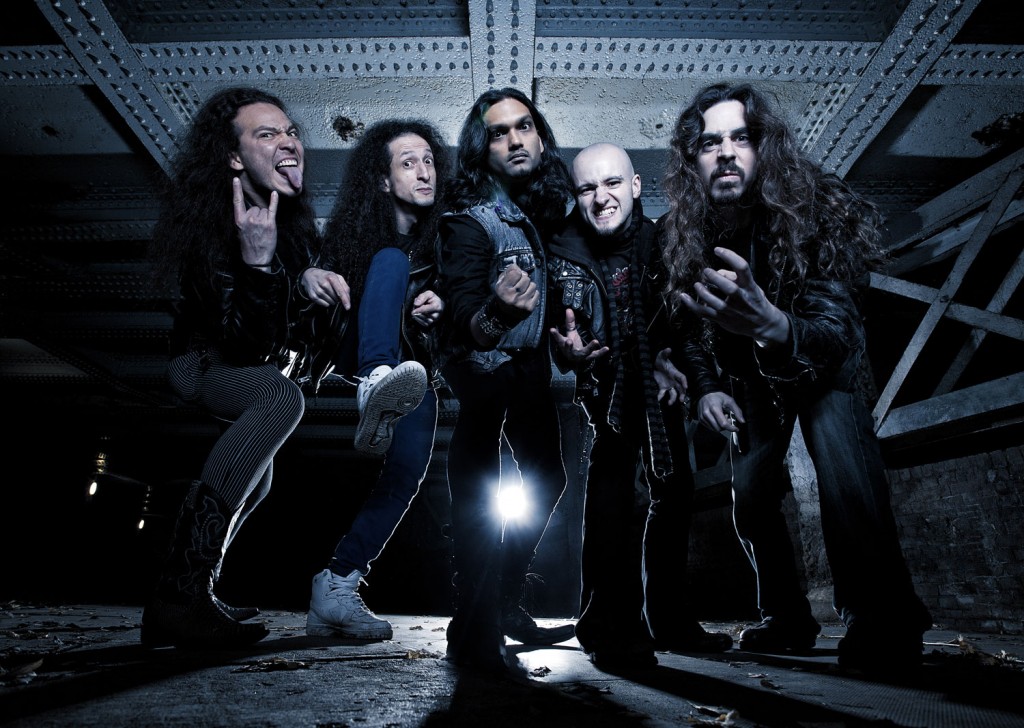 Highlights include Take the Stage with its upfront bass, distorted racing guitars, hook friendly lyrics and the occasional nicely pitched banshee scream; the introspective ballad that turns into uptempo power metal near-pop with twisting and shaking guitars wrapped all round it during Dying Worlds and the rocket-up-its-backside riff that propels (Just a Fool) On Your Way Up, plus the fist-raising headbanger of video single Through Hell We March.
Too clever for its own good in places, there is nonetheless evident fun and enjoyment in the playing of the songs on Emergence from Neuronspoiler.  Should they chill out a little more, who knows where their future lies. Another band whose album cover mimics a comic book cover (albeit one fronting Europe's El Vibora or Metal Hurlant magazines), I perceive a curious metal trend developing.
6.5 /10