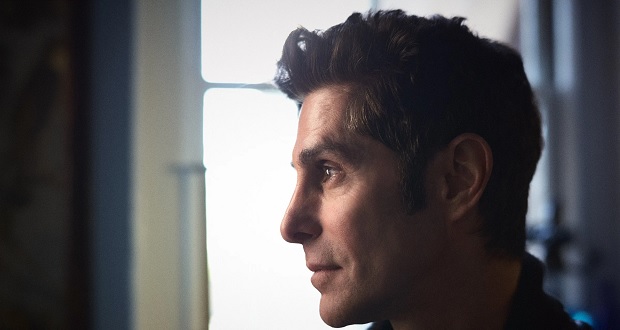 Jane's Addiction seemed, at their height, to be able to appeal to a broader spectrum of music fans than many of their contemporaries. Everyone loved 'Been Caught Stealing' even if they didn't admit it at the time. Now their charismatic frontman, Perry Farrell has his first new material in almost a decade out on release. Called Kind Heaven it features Dhani Harrison (son of Beatle George), his better half Etty Lau Farrell, the Foo's Taylor Hawkins and to top it all it is co-produced by none other than Tony Visconti. The songs here travel across the years and bring numerous styles and inspirations into play. He takes rock, electronic, and orchestral elements courtesy of Hollywood composer Harry Gregson-Williams.
For example, the brilliantly titled 'Snakes Have Many Hips' reminiscent of the Beatles in their 'Pepper's' days with the psychedelic, the late-1960s feel and a full orchestra adding to the floating surrealism. '(red, white and blue) Cheerfulness is a sing-a-long Perry with a loose and hefty beat that gets to you. You will join in, I guarantee it.
The enigma that is Donald Trump comes under fire in 'Punk Pirate President'. Even the stinging guitar and synths seem to berate the be-quiffed bungler. It is a damn good slice of modern rock behind the political message. My favourite is 'Machine girl with its heavy riff and ethereal vocals as Etty joins in. 'Spend The Body' is quirky with a capital quirk…Etty takes the lead over a catchy electronic backing and nice chord burst from the guitar. The closing track is orchestral, operatic and 'Let's All Pray For This World' stays with that structure as the band add in flourishes with the piano and guitar worthy of particular note.
This excellent release is best approached as a Perry with Jane's tinges and so it should appeal to those who didn't get them at the outset. It is full of variation and fun. Both lyrically and instrumentally. It may well divide the rock audience but I would recommend you listen and listen carefully to this extremely well written and executed piece of (slightly) avant-garde rock.