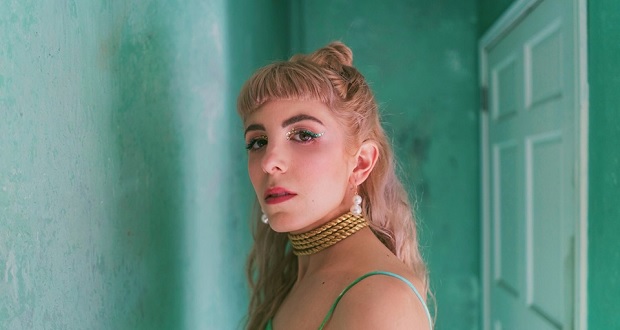 A conceptual pop album from a Canadian vocalist isn't the usual sort of fodder for these pages, but Ada Lea has produced a record of rare imagery and a sound that is immediate and refreshing in its construction.
Ada is a painter too and she certainly brings that regime to her compositions on this new album called (in lower case) what we say in private. I can rarely relate to an artist's hyperbole but, having listened to this a number of times, when she says "I definitely see a colour palette, maybe even an entire image when writing a song", I actually understand where she is coming from.
'mercury' is different, unnerving and absolutely brilliant with a complexity any progger would be proud of but in a way that each element, from Ada's ethereal voice through the bass, guitar and drums blend in a way I never thought I would be so immediately fond of. 'wildheart' has a superb, discordant guitar solo that reveals slowly after acoustic picking. 'what makes me sad' has an intro that is like the Beatles and Zappa ran into each other and then let Ada put lyrics and melody around the result. '180 days' has more of the weighty guitar and the aching vocals that, as I keep saying to myself, I should not like or even listen to, and yet it is literally breath-taking.
This is a surprise from beginning to end with fabulous instrumentation, dark and light lyrical content with a vocal that is often thought of as pop but occasionally makes me think of a sort of female Peter Gabriel; mainly because of some of the prog rock motifs on display. Regardless, it is always entrancing.