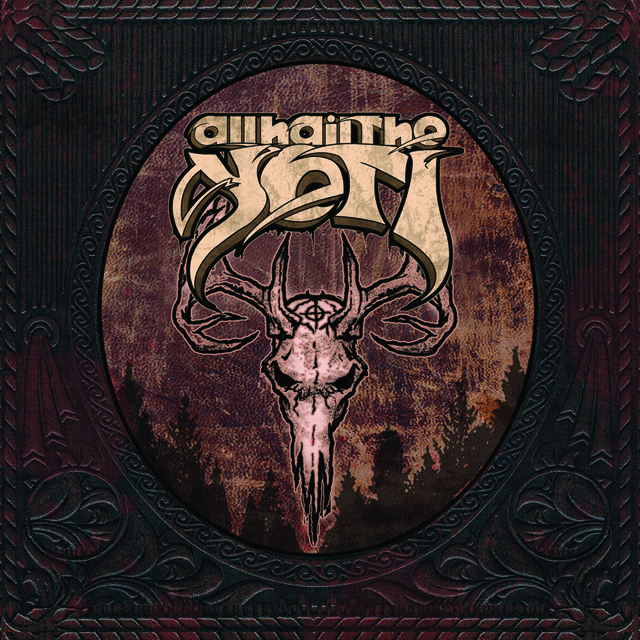 Having recently signed up with Minus Head Records, the first release was not one I expected, although having finished recording for a new full-length release (hopefully set for release this end of the year). This first release is a reissue of their debut, thrown in with a few unreleased demo tracks which would no doubt go down well to those that like collecting things as fans of the band.
With a killer sound blending a crushing guitar and bass tone with drums that couldn't be hit any harder if they were ploughed into by a crazed trucker, devilish hardcore sounding vocals all thrown into the fire with a hint of southern flair. It's good, but with the band only being around since 2006, I wonder if it is really needed?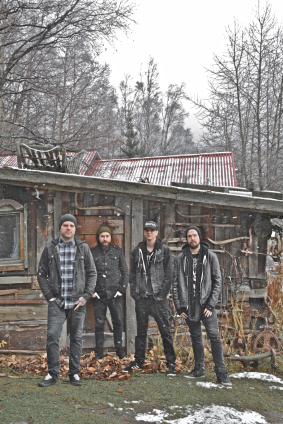 Kicking off with Deep Creek, they don't mess about with displaying what they're good at. Straight into the pit at pace, this'll grab you instantly by the collar and throw you around like a rabid dog. By When the Sky Falls, it lightens up slightly, more mellow than the opener and spoken rather than shouted leading into a great sounding singing voice. This is like a rally cry and makes for great heavy drinking music in the background. Forever sounding like its building to something, it does seem to fall a little short for me in delivering at the solo, despite that, it does have some great riffs.
Suicide Woods is a good mix of the elements in the previous two tracks, vocals slightly remind me of FFDP, and although I'm no fan of them, it's a good sound to have. After a quick interlude from either a series or film (I just can't put my finger on it!) we finally get what for me is one of the stand out tracks, After the Great Fire. A slower pace, but much larger in sound than all the gun hoe sounds during the first third of the album, a much more musical track, definitely well played out and thought through.
Bloodguilt takes us back to the traditional route, although sounding as though the foots come off the gas a little, it carries well before hitting you with such an aggression halfway through, it isn't anything too special, but if it was to be the basic standard of the band writing, then I wouldn't complain. The Art of Mourning is on par with the writing of After the Great Fire, possibly the most Southern sounding track on the album too with thanks to (which I really expected more of, but then again I hadn't heard the original release before to know what to expect). A cracker of a track, and the harmonica fits awesomely over the heaviest of sounds from the band. This appeals to the whiskey swilling metalhead that I am, but don't expect any Dimebag style gimmicks, there is so much more to the southern sound than just Pantera. I Am Wendigod follows the same route with probably my favourite riff on the album too. Axe Murder Hollow is the slowest of the album, and Ruby Ridge is almost as slow too, think of some typical Crowbar in speed and you won't be far off.
Judas Cradle closes off the album before the demo tracks, ending on a high too with great dynamic. Reminding myself that this is just a reissue of a debut, back when this came out it must have looked real promising to get more like this from the band, and it doesn't look like its been a bad nine years for the band either.
The demo tracks consist of After the Great Fire, The Art of Mourning and Ruby Ridge, and as demo tracks sound, these do sound great. I personally haven't been a huge fan of demo tracks for an album at the end of it, especially if those tracks are on the album, but as I said earlier, I'm sure any collecting fan will get much more pleasure than I out of them.
All in all its a great reissue, I expected more Southern flair, but there are some outstanding tracks to be heard. I am baffled by the reasoning for a reissue when the band hasn't aged to double figures and has a new release around the corner, but then again, it doesn't need to be your birthday or Christmas to get a gift or treat for yourself does it.