Amon Amarth really do not need an introduction, everyone in the metal community should know this band as well as further afield. Their sound is unique and reeks of Viking plundering and vengeance.
The whirling hair and the deep vehement sound exuberated by Amon Amarth is absolute legendary! The growling dulcet tones of Hegg are just phenomenal!
'At Dawns First Light' is a rabble rouser that speeds its way through an articulate vocal endeavour and courses through the veins like a deadly disease. 'Back on Northern Shores' begins with a tirade of bubbling riffs sitting well on the audial, breaking like a rolling tide. Slower paced but none the less dramatic and invigorating. 'First Kill' Unleashing a tyranny of riffs and magical beats, portraying the Viking way.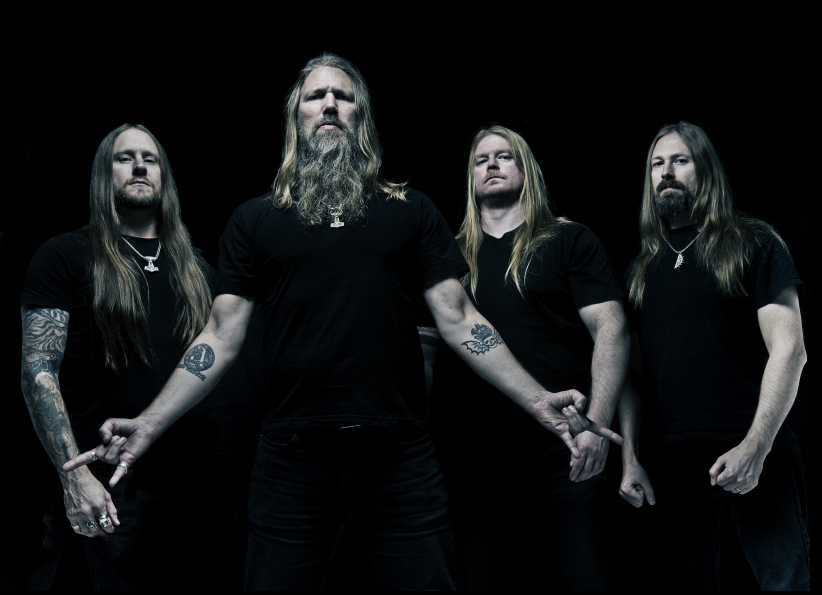 'On a Sea of Blood' is a real heavy metal track that's exuberant and forthright with catchy melodies, certainly ticks all the right boxes for a good head banging session. 'One Against All' is a thunderously thumping track that takes no prisoners. Enforcing its prowess, capturing the element of imagination.
'One Thousand Burning Arrows' Slightly more indulgent than the previous tracks giving rise to a sharp stringed arrangement, lavishing the ears with sophistication and contains a superb melodic flavour.
'Raise Your Horns' a very apt title – can mean the normal metal signal or if you are a Viking, raise your drinking horns! Clever! The Way of Vikings is a very dark track that's filled with intense ambient leanings toward a severe bruising tirade of rhythms, Hegg doesn't disappoint on this track either! 'Vengeance Is My Name' another rabble rouser with a fast pace tumultuous riffs and pounding rhythms, seething with amazing Viking virulence! 'Wanderer' sends the listener into a dream state although it is not a fairytale dream. This is one emotionally gripping melodic piece of writing that sets a superb backdrop for Viking groove and intensity!
This album without sounding too tongue in cheek, really kicks ass! It's very creatively inspiring, painting pictures of a forgotten past that Amon Amarth keep very much in the present. With intense ferocity mixed into the groove Amon Amarth have proved once again they are the masters of Melodic Death Metal and are ready to fight further with their Scandinavian endeavours.