A five piece from Norfolk playing Southern rock? Truth Be Told is Bad Touch's second full-length player and features a couple of radio remixes by Rolling Stones' engineer/co-producer Chris Kimsey who appears to be a gainful influence on the band.
"Will you remember me in the summer time?" sings Stevie Westwood on opening cut 'On More Night' capturing the general lyrical stoicism of Fire & Water-era Free backed by some Skynard mid-paced rock and a Stones swagger. Whereas a little later 'Waiting For This' will reference the machismo shtick of 'Mr Big' once the drums kick to divert us from its slow driven blues rock. Between these Kimsey produced single '99%' shakes things up with some Rocks-period Primal Scream and lyrically has us wondering if it's the modern metrosexual's interpretation of Thin Lizzy's 'Don't Believe a Word'.
Influences abound and with 'Under My Skin' there's an atypical Mick Ralphs chord accentuation approach, while further Bad Company trademarks can be found in 'Healing Hand' with a little Stax and some classic pop vibe thrown in, and best of the bunch 'Outlaw' where acoustics and wailing electrics pour out over a solid rising chord foundation; you know where it's going, but the tempo feels right.
 'Take Your Time' is a slow blues with a slight country feel that may have you drifting off but 'Let The Sun Shine' is euphorically upbeat, the title chorused out as a rock chant while harmonies chip in throughout creating a strong Black Crowes mood. Some Physical Graffiti-era Jimmy Page riffs are given a reboot with another chorus sing-along in 'My Mother Told Me' and the more off-kilter Stax-tinted 'Made To Break'.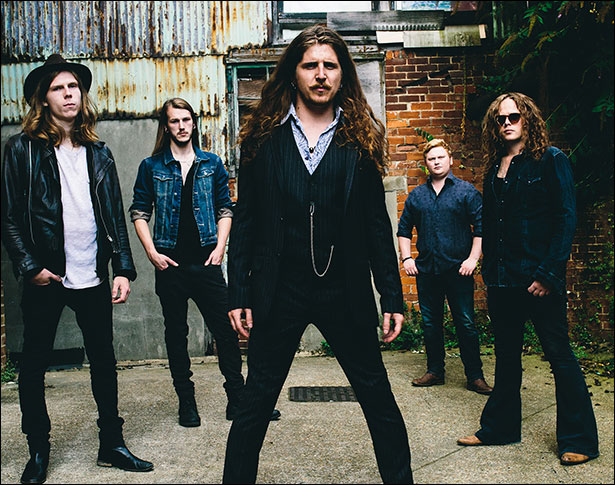 On the one hand, 'Heartbreaker Soul Shaker' feels like a grab bag of everything else on the album, and maybe a little too obvious, but it's compelling too. There's a proto-hard rock riff with a Stax funk groove, strong chorus hook, and some jazzy guitar licks that don't take the song off course as it builds to a Gospel stomp.
Truth Be Told concludes with the wide-screen venture that is 'The Mountain' a song telling us to be wary of Armageddon due to our neglect and lack of respect for nature. It is classic cowboy rock musically, with some intricate guitar work woven in building momentum and so a potential epic live. Lyrically it might be misheard as rednecks stocking up on ammo as they retreat from mainstream society but what the hell.
There are hits and misses throughout this album, where the Southern stuff veers over to Stax they adopt a welcome dance groove, while the ruggedness of Glendinning and Seekings' guitars still retain a British flavour, and Westwood lyrical characterisation is worth hearing develop. Room for improvement, but heading in the right direction.