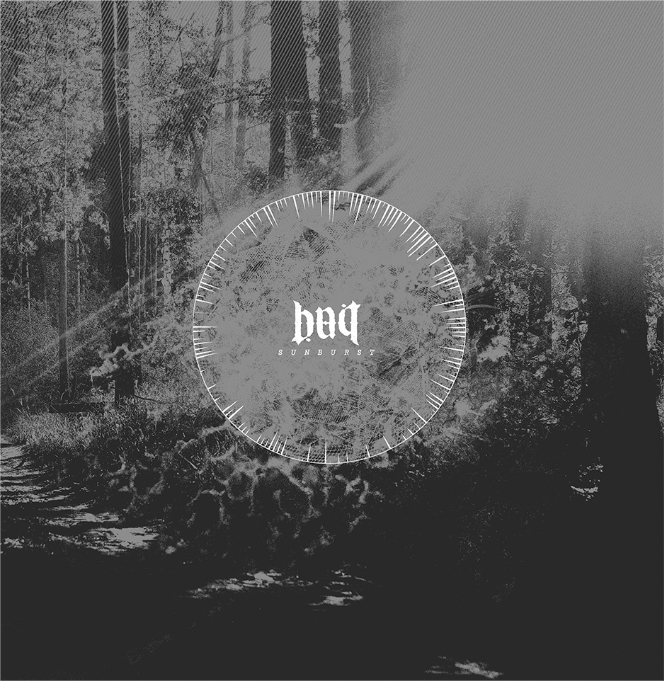 Bait – formed in September 2013 in the Würzburg area of Germany. SUNBURST will be released on limited edition 12″ vinyl soon.
Kicking off this trailblazer EP is a harsh track called 'Nihil'. It certainly doesn't beat around the bush, it's blackened to the core!  The track gets stuck into its paces, relinquishing a parasitic scourge on the ear drums, taking the pledge to be forthright with its own convictions.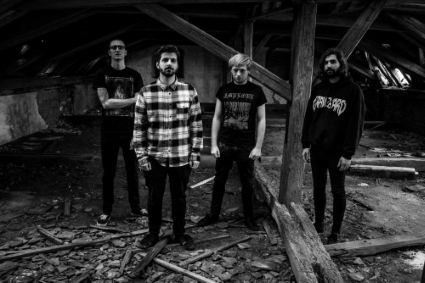 It has an almost barren wasteland strapped to its side as the dull thuds manifest with an equal amount of darkness. It is a slow amble but with some keen strings, that highlight the urgency be it in a modern lack lustre kind of way, not to say that it's bad, but more a far cry from hard core bringing it to a meandering and melancholic stance.
The title track 'Sunburst' edges forward with mind bending strings and dark laced emotion, almost enslaving the malice in its gait as it explodes with an array of feisty and rapturous beats. The vocal entourage ensues and immediately has me turning the volume up to engage in its show of gnarly teeth!
'In The Absence of Light' is another hardy track that soon dances to the tune of ever growing inhospitable malice, although it doesn't forget its toxic evilness as it prowls which is a good touch.
The final track of the EP 'Laviathan II' possesses more of the same dark confrontation that is quite disturbing as it twists sneakily around some uplifting frets and scything grim reaper rhythms that will indeed cut you down in an instant. Flowing with a lurid blackness although its acidity levels stay firmly grounded, none the less baring the terrifying traits of the word 'blackened' keeps it focused and maintained to a serious and intimidating swamp that harbours with chronic evil intent.
Personally, I would like to see a bit more diversity etched into the bones of these tracks with uplifting aggression that would really catapult Bait into the limelight with unmeasurable ease, as too many similar sounding tracks tend to breed complacency, and I feel the band have much more to offer than what is excreted on this 5 track E.P.
It feels as if Bait have just scratched the surface and not gone all out to conquer which is a shame as you can clearly see the potential that lies buried beneath the exterior, however, the first track does hold clues to say this will no doubt happen hopefully on their next outing.
Bait Sunburst is to be released 20th June 2016 Sell your Soul Records.