Looking like extras from the Peaky Blinders TV show, Broken Witt Rebels pose nonchalantly in the publicity photos currently doing the rounds to promote their forthcoming tour and new five track EP. It gives the impression of a pre-World War I boy-band rather than a contemporary rock outfit to me, but let's hear what they have to say for themselves musically.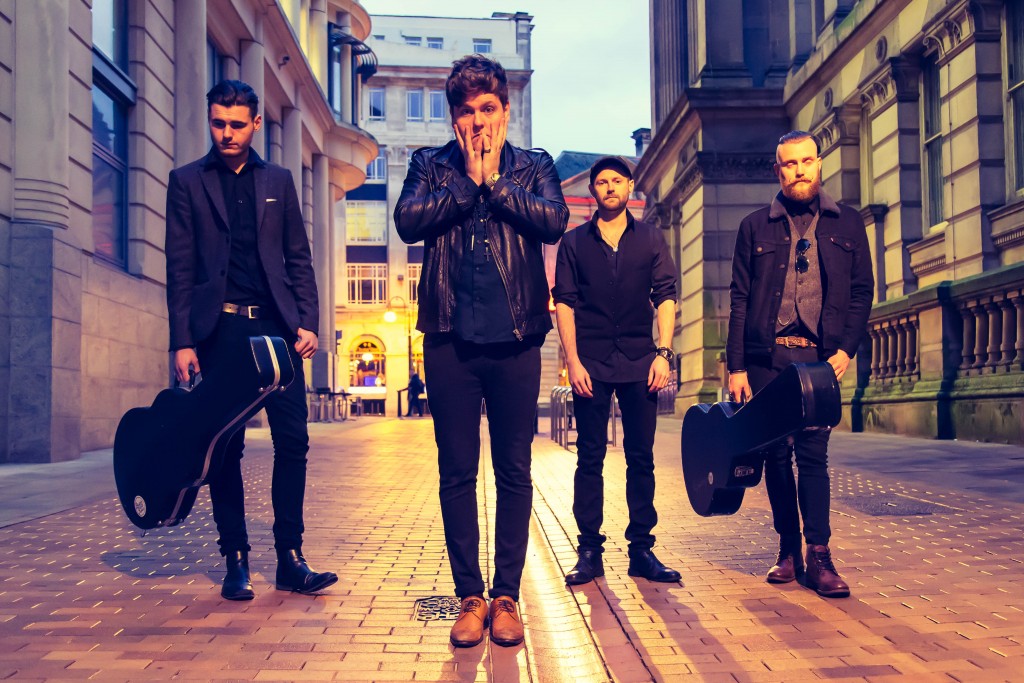 Georgia Pine is the name of the EP. It was engineered and produced by Tom Gittins who's worked with Robert Plant, a Midlands lad who's done rather well for himself. No doubt the band would like to follow suit, and the EP, due April, is available for pre-order direct from their website.
'Low' kicks off proceedings with what are basically the opening chords of Golden Earring hit 'Radar Love' before immediately becoming a lazy-paced rootsy blues rocker. The most noticeable feature here is singer/guitarist Danny Core's voice. On this track his soul-wrenching warble is reminiscent of Family's Roger Chapman, whereas he fits in line more with the British blues-soul shouting tradition of Chris Farlowe or a gruff Terry Reid on the remaining tracks. Now, if you need telling who these great British singers are there are hyper-links under each of their names, but you can take it that the comparison is generally well-intentioned.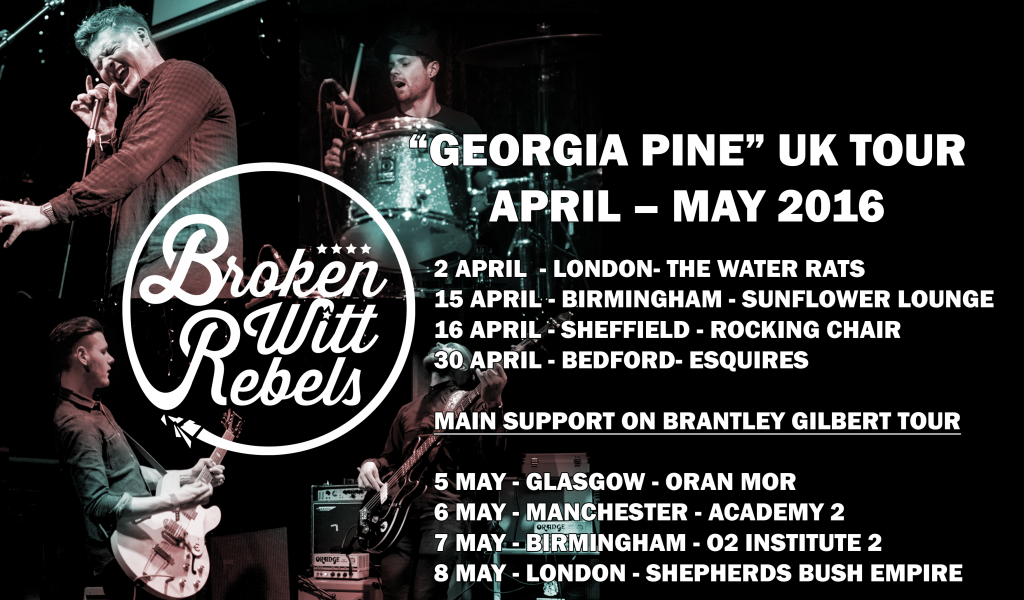 That second track goes by the handle of 'Suzie' and it too dances to a slow soul beat while applying a country boogie riff with some pop chorus chord hooks. Title track 'Georgia Pine' follows in the same vein but adds shiny shoe-gazing guitar effects despite sounding like Humble Pie recording at Stax. These tales of blighted love continue one after another but they begin to pick up the pace. 'Getaway Man' and its gut-wrenching near-ballad opening shift tempo briskly into britpop territory before opting for a Seventies guitar rock band closure. 'Guns' sees Georgia Pine to its conclusion utilising alternate picking and offbeat ska chords interchanging with rock 'n' roll hook lines as it builds to a frenzied guitar finish on a song you picture going down well live.
The band's a tight outfit, Danny Core complimented by Luke Davis (vocals, bass guitar), James Dudley (drums) and James Tranter (vocals, lead guitar). The songs on Georgia Pine flow very naturally one to another across the EP, and so are intended to blend and be heard collectively in this grouping. Individually, and out of this context some wouldn't work as well. Live, or over the length of a full album, I trust Broken Witt Rebels would offer greater diversity, but as a taste of what these young Brummie lads can do, it's pretty cool with a distinctive contemporary rock 'n' hard soul vibe.
'Low' is out as a music video single with a Soundcloud link for free streaming. Dates for Broken Witt Rebels' UK tour can be found  here.
Review Overview
Summary : A good taste of what these lads are up to.