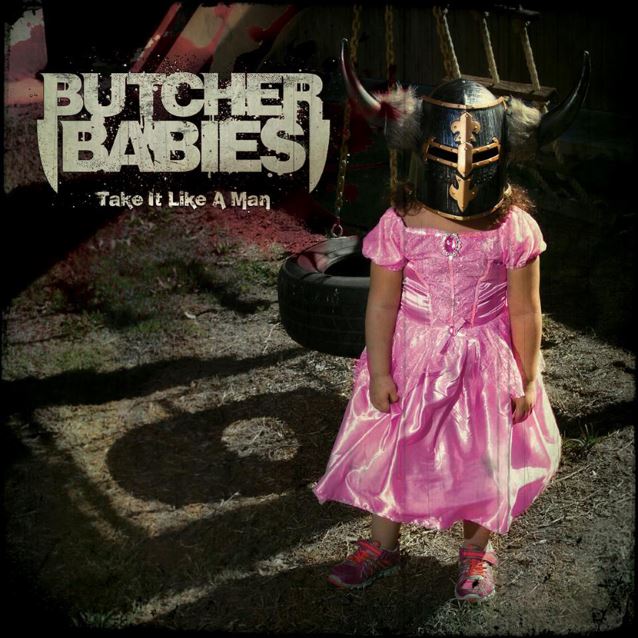 After blowing me away at Download Festival back in June, Butcher Babies made it on to my 'must hear more' list. I bought their first studio album Goliath (2013) and second EP Uncovered (2014), both of which are very listenable records. This female fronted metal band blends vocals that range from savage, piercing screams to, what is at times, almost pop-like melody; these vocals are underpinned by brutal, driving guitar riffs, powerful bass and complementary, pace-setting drum beats.
Talking about Take It Like A Man, Carla has stated that this is a return to their "thrash-metal roots" whereas Goliath was a lot more melodic.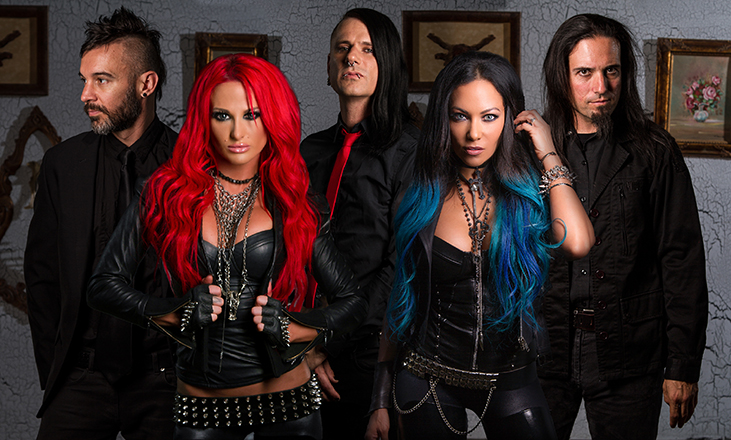 Opening track "Monster's Ball" immediately marks the tone of the album, bringing thrashy riffs and blast beats before plodding into a pumping, chant-along chorus. "Igniter" starts with a similar brutality and maintains its assault the whole way through. "The Cleansing" brings something slightly less dense and offers a more melodic vocal section in the chorus which presents welcome contrast to the harshness that dominates the album, a harshness that I would liken to scratching sunburnt skin. "The Butcher" is the first track to bring something that makes me want to start breaking out the 'Till Hammer"; it's less thrash and brings a far greater mosh-factor, much like the thigh pounding "Gravemaker" that follows.
Marking the halfway point of the album, the slow and brooding "Thrown Away" shows perhaps a more vulnerable side of the band; however, they don't stay here for long before dropping back the pounding riffs for "Never Go Back." Getting a bit dirtier, "Marquee" opens with a simple but engaging guitar hook that makes this one of the more notable tracks. "Blood Soaked Hero" brings the thrash back, whereas "Dead Man Walking" does something more in the style of their previous releases and is one of my favourite tracks on the album. "For The Fight" brings more of the sound I'm used to hearing; that is, a blend of the harsh aggressive vocal styles and softer, melodic styles – a combination at which they are particularly adept.
Overall, Heidi and Carla's vocals are more aggressive than ever; the mix is thicker; Henry's riffs, meatier and less relenting. Their reference to 'thrash metal roots' appears to be a reference more to their personal roots than their musical repertoire, as this is fairly different from their previous material. There is certainly less focus on melody in this; in a world of an ever increasing number of bands, I welcome bands that stand clear of the mix – Butcher Babies did this for me with Goliath and, although they not have not lost their edge – far from it, in fact – if feels like something has been lost by not capitalising more on the contrasting versatility of Heidi and Carla's voices.
All said and done, it is still a great metal album from a fantastic band.