London may well be a city built upon the reputation of thieves. From the greedy bank-bosses who dwell in their shiny towers, to the politicians secretly intriguing in their Palace at Westminster. From the chuggers who try to wheedle us out of our hard-earned income, to the robbers who shoot up our dirty streets daily. But there is also a brand new band of thieves to deal with. These bandits want more than your money. They want your ears!
Since making their exciting live debut at Camden Rocks Festival in May, the ear-damaging reputation of the 'City Of Thieves' is spreading. Expect no ostentation, no contrivance – these lads just wanna provide the heaviest rock in London, in its purest form.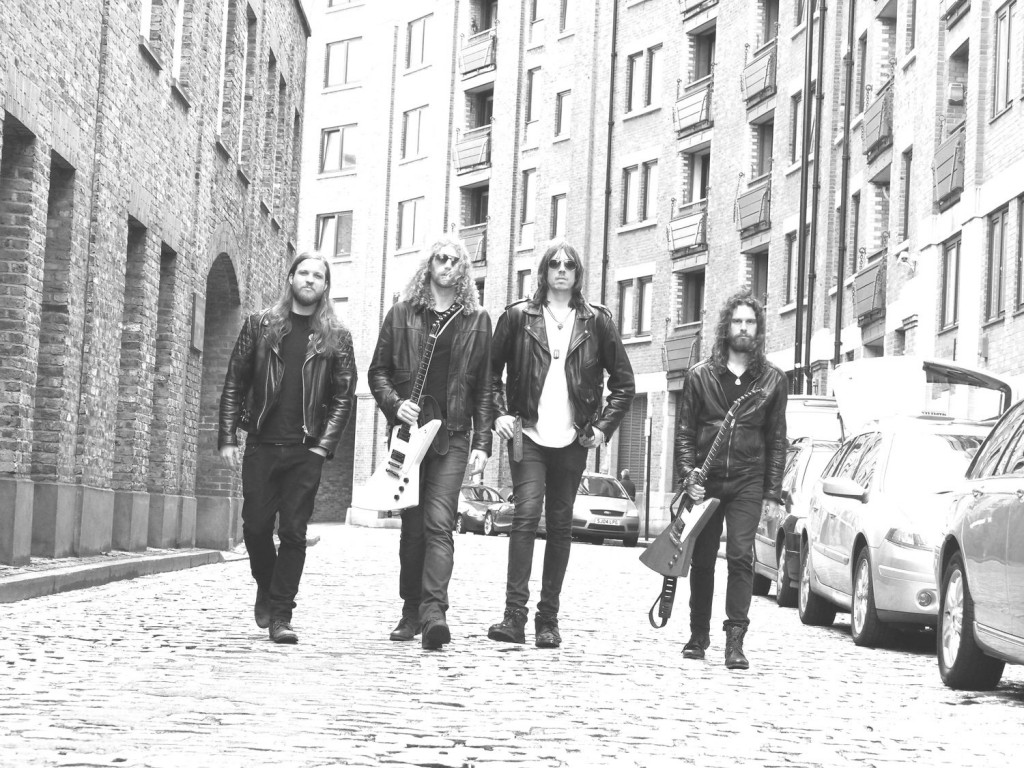 Now they release their 'Incinerator' EP.
It begins with the title track which has a murderous blackened bark. And deep ridges of rhythm. The guitars are richly layered and the voice of Jamie is tight and angry. The drum-work is crystal clear. This boogies along like a giant that has consumed one too many barrels of ultra high strength cider. The guitar licks cut like a whip. This is more exciting than playing a lethal game of under-the-table footsie with an angry alligator.
There are more city-vibes on 'Buzzed Up City.' This has an enormously successful intro — very reminiscent of AC/DC. In fact the whole number resonates with the same type of raw energy and motoring rhythm that defines the hard-rock icons of Sydney. The chorus is intoxicating and the guitars pierce the sky like the Shard.

'Here Comes The Shot' fumes and pants like a panther who has lost his prey. The riffs steam through the vents in the percussion. The bass guitar rumbles and the tattered vocal hangs loose from the bones, like frayed jeans and a torn T shirt. This song is all about never slowing down, never giving up. Well, until you have to, that is.
Maybe you need substances to keep on rollin'. Maybe you need bullets and alcohol. We prefer to think that you just need rock. Served hot and sweaty. So, it seems, do these guys.
Plain yelling, hard-driving, ultra-accelerating, heavy rock. With brilliant engineering, elegant guitar-work and sensational percussion. Maybe there's nothing new here, but this band are bringing compelling exuberance to the madness that is — our City of Thieves.