Available in limited numbered collector editions, French heavy metal act Factor Hate have brought out a four track EP, prior to a full length album in development.
Formerly operating as Mainkind, Pascal and Olivier Landais (drums and guitar/backing vocals respectively), Hubert Treynel (guitar/backing vocals) and Kevin Obron (bass/backing vocals eventually recruited Thierry Grimiaux as lead vocalist and to play the role of The Watcher, a character and concept prevalent in their songs and live performances. However, while one's natural inclination is to presume we're heading down some prog route previously visited by Genesis, Marillion and others, Factor Hate have more in common with Alice Cooper's sense of theatrics, namely his Welcome To My Nightmare epic and the music itself of the heavy metal variety.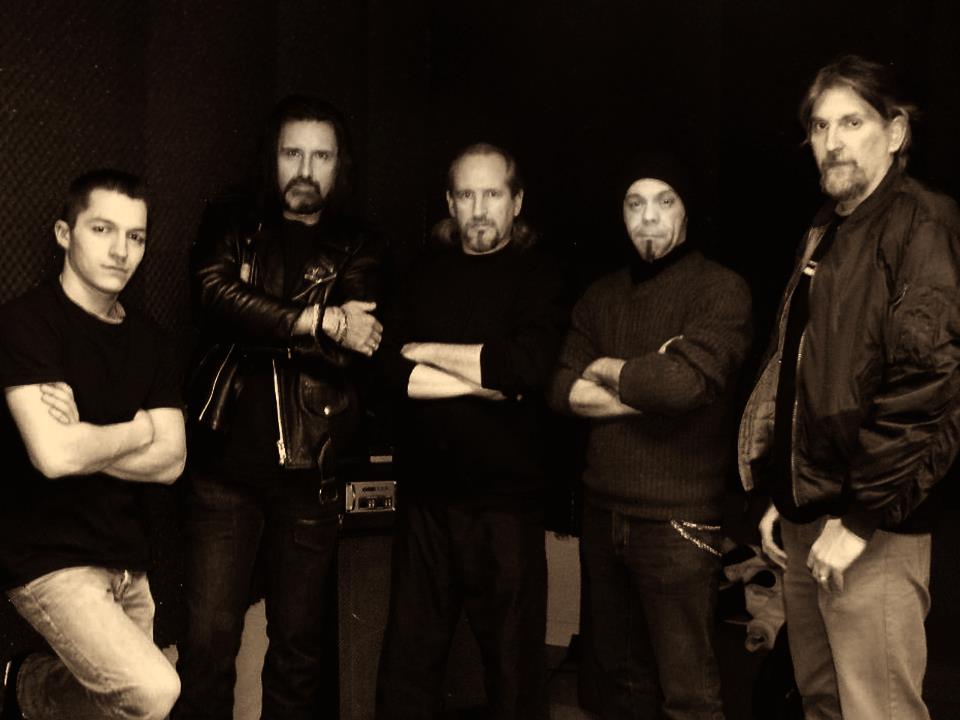 We are reliably informed that: "The character of the Watcher evolved between healthy mind and madness. The line is thin between dreams and nightmares, we can all go through the mirror but the Watcher will keep your minds away from insanity. He feeds himself with your deepest fears, your obsessions and your phobias to bring you back to the light, or he tries to!" It sounds rather like the antithesis of the online Slenderman concept that's grabbing headlines over in the USA where unstable individuals think the crimes they're committing are in that character's honour. But, onwards, to the music…
'You're In The Nightmare' has a vintage Judas Priest feel as if a less sneering Alice Cooper were fronting them, then come the chorus with its shouts of "Hey" it become underpinned by a riff that's been homeless since the New Wave of Heavy Metal ran to ground. 'Raise Your Hands' chugs like a tune off The Scorpions' Animal Magnetism album given a Thin Lizzy melody whirl, that's direct and downright catchy, then a brief bass solo plays out ready for a guitar to enter and glide its own solo over. The bass is again prevalent on 'Wild As The Wind' but deeper as it rumbles away with guitar chords crashing down hard while the vocals opt for the high notes. It's again catchy, its lyrics actually quite hippyish and the guitar solo a typically rock 'n roll schooled one. Concluding with 'The Watcher' itself; its whining guitar intro moves into Accept/Judas Priest metal territory and an Alice Cooper vocal narrative about a Slenderman, alien or otherworldly big brother is related, in between an extended guitar melody section. Factor Hate are basic and direct. Over the length of a full album time they may need to refine their sound and expand musically but they do entertain over these four tracks.