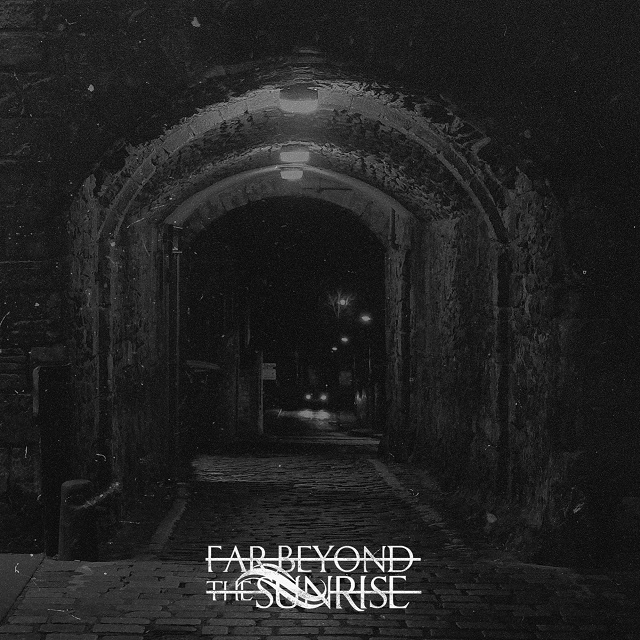 Review recently featured in Issue 3 of RAMzine (below).
Far beyond the Sunrise were founded in 2009 and are composed of five people dedicated to making energetic music to move crowds and make memories. Their full length album titled "Oppressor", released in 2014, was a stepping stone to the top of the totem pole in the South Jersey scene. Early in 2015, the band signed with Famined Records to release their most heartfelt work yet. The self-titled five track E.P contains some of the most hard-hitting breakdowns that are sure to have you stomp your feet and bang your heads to. With catchy, influential lyrics it's inevitable that every word will be known. What the future holds for Far beyond the Sunrise is far beyond extraordinary!
The intriguing smacks of pure undiluted metal comes pouring out of the speakers like a fuel-injected frenzy, while the duel vocals of clean and scathing melt into a blackening smog in this blistering opening track from the E.P Its destructive malevolence is simply on fire! Holding the most powerful of rhythmic swagger, it lingers and creates a constantly developing terrain.
The next track Empty Vessel is a fuzzed up slurry of rhythms that have loads of meat on its bones. The intoxication is rife as the track expands and creates a very addictive delivery. Reflective of deep and heavy melodic swipes that engulf, it is a track that holds plenty to wrap your ears around.
Credibility Loss is another amazing sledge hammer of a track that pounds with thunderously textured beats and pulsating rhythms that mould themselves into the furthest corners of your skull and implant the seeds of rage! The melodic raucousness is exciting and sharp, so sharp in fact you could cut yourself on their dangerous barbs of spikiness!
Atychiphobia is another brutal offing in the shape of a two headed snake with a neurological problem! The deep cataclysmic grooves bite so deep they draw blood. Half way through this track, a more mellow moment is witnessed but that is brutalised as the track turns in on itself and implodes with a punchy and contagious lust for life.
As if the penultimate track wasn't enough to get the pulse racing and the heart beating faster? Now the final track Two Faced is upon us and as it gathers pace it shoots from the hip, with tumultuous beats and forthright riffs. The rhythms pound in a marching embrace and are heavily laden with its fantastic duel vocal delivery.
I personally would be hard pushed to choose a favourite track as each one holds its own tell-tale adventure, be it a riveting one or a brief caress of epic drama! Far beyond the Sunrise will send chills down the spine and eat you alive but not necessarily in that order! The sheer brutish rhythms they expel are brooding and lay writhing under the skin to burst open on impact and infect with contagious appeal. This is sheer hard core energy that needs to be savoured again and again to fully appreciate its grand gestures! The words "Far beyond the Sunrise is far beyond extraordinary!" spring to mind once more! Prepare to be amazed!
Help our little team grow, buy a limited edition print copy for just £3 including delivery to any UK address. Click Here. Free goodies will be included for the first 10 people that order!

Far Beyond the Sunrise Self-Titled is out now via Famined Records.