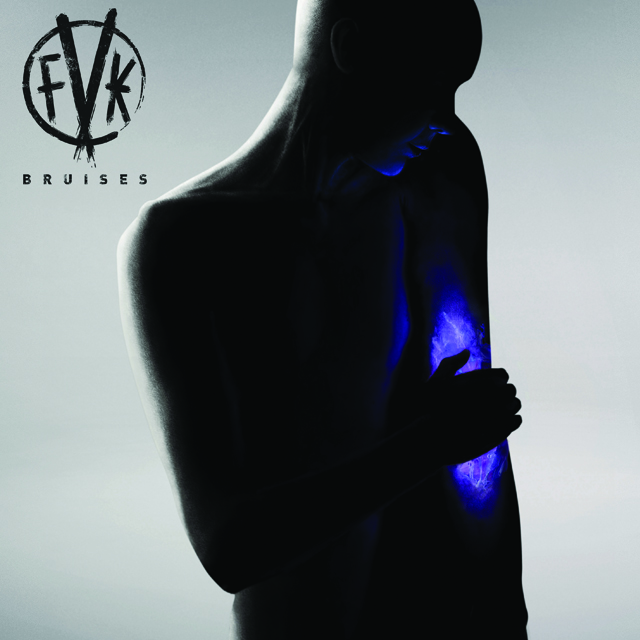 Fearless Vampire Killers could be the busiest band in rock at the moment. 2014 saw the British rockers release their 2nd full album Unbreakable Hearts and embarked on a European tour supporting fellow rockers Black Veil Brides. This year, they played a set on the second stage at Download Festival and have hit the road on a headline tour of their own. With all this going on they still managed to put together Bruises, a 6 track mini album that scraps the conceptual ideas of the previous outings and replaces it with straight in your face, hard hitting rock songs.
'Feel Alive', the bouncy opening track, stays true to its title. It's upbeat guitar and drum tracks are guaranteed to get your blood flowing and head bopping. A riff heavy track sees Kier Kemp take the vocal duties and tries out something different from what we are used to from him in the second verse and it works!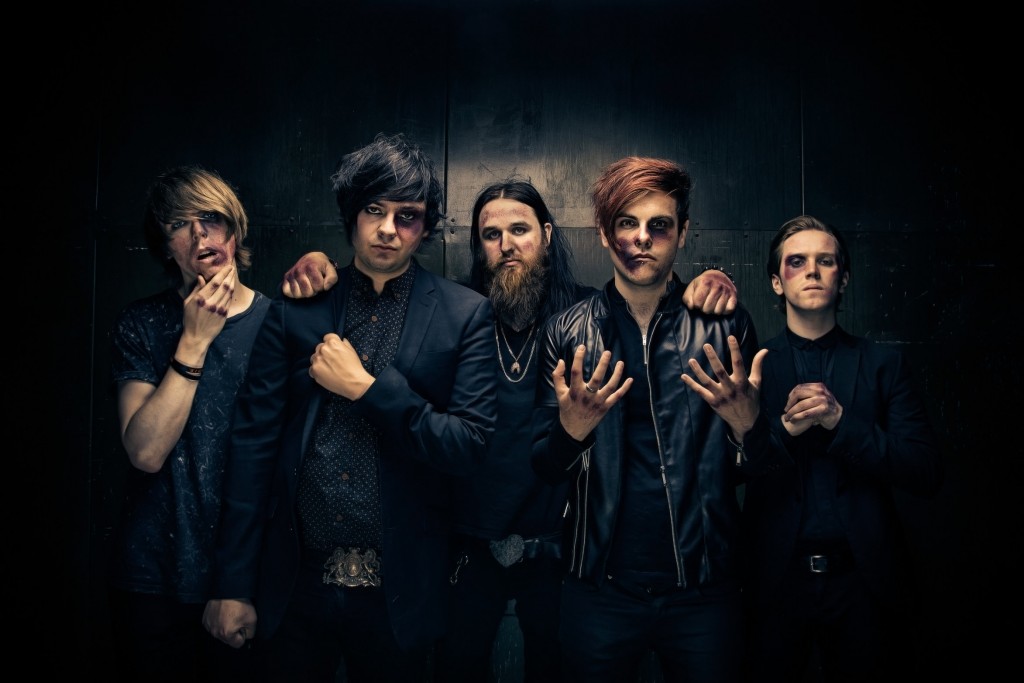 What must be admired about these guys the use of two main vocalists as with 'Stepping Stones', Laurence Beveridge takes the vocal duties. Again filled with gritty riffs and thumping drums, the overall tone is much darker than track one and the lyrics feel somewhat painful. This is a more personal album than the previous two outings.
Half way through and we are given 'Keep Smiling', another upbeat track that features edgy riffs and vocals from Kemp. The monologue half way through from Laurence is the stand out part of the song and the music supporting it is some of the best on the release.
Now, we've all been there. Being unable to let go of something in the past. This is the inspiration behind 'Regret'. A slower, more ballad sounding song and features some great guitar work building up to the chorus. We also hear a softer side to FVK and you can really hear the pain in Kemps voice.
Lead single, Like Bruises starts with a rampaging guitar riff and just keeps going. It's in your face and the lyrical content is honest. It's easy to see why this song was chosen as the first single, as it sums up the tone of the album perfectly. I wouldn't be surprised if FVK to use this another stepping stone (no pun intended) in their evolving sound on future releases.

Lastly, we have 'Aging Love', much like 'Regret', it is slower musically but allows us to hear the talents of the solid rhythm section from Luke Illingworth and Drew Woolnough. Aging Love also features an incredible guitar solo from Shane Sumner and the best vocals we've ever heard from Laurence. For me this song is the stand out song on the album. Word of warning though: you may have a tear in your eye after the 4 minutes are up.
Verdict: Fearless Vampire Killers have played around with their sound and on Bruises they've pulled it off brilliantly. They are no longer stuck in a fictional universe they created with the previous 2 releases. They have grounded themselves with their best work yet. Keep an eye out for these guys, the future is bright!